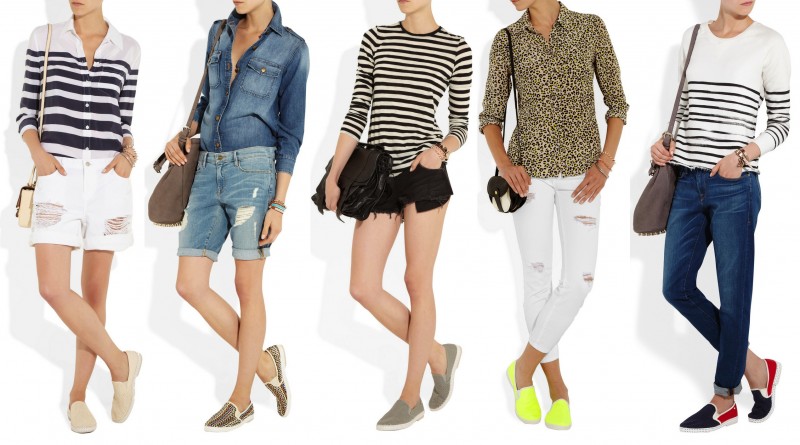 Tired of espadrilles? I could understand if you nodded your heads. I could also understand if you still can't decide whether to love or hate them.
And I guess I just found a kinda-in-betweeners-solution to those who search an alternative to the summer hype.
Quite frankly, I haven't been convinced of the whole espadrilles hype when Valentino firstly introduced the summer shoe in a fresh, much more fashion-forward sense with its lace design last year.
And I haven't really gotten it, too, when Chanel came forward, stuck the CC on the canvas/cotton of the Pyrenean originated shoe and put it out on the market scoring a megahype in the broad fashionista/shopaholic/fashionblogger mass.
Then it was Stella, Loubou and every other great designer who possibly thought that this one would be the easiest way to get us in the ultimate summer-hype (which they successfully achieved).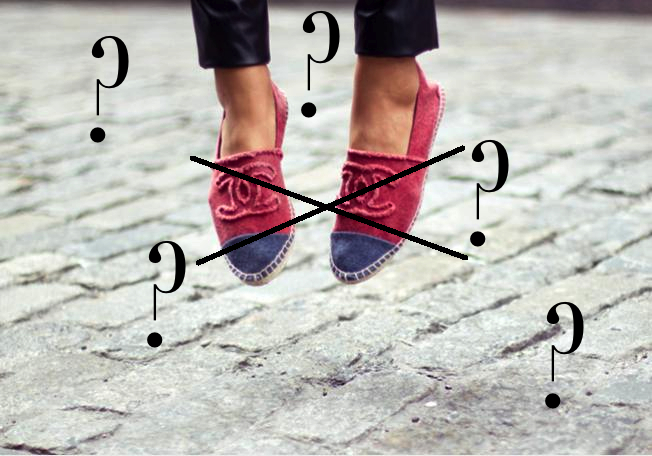 No secret: Those espadrilles in their fancy looks are the new Céline luggage bags. They're the Boo-dog among its conspecific, the fluo shade among the 2012 colours.
And still, even if I found a store in my current surrounding, which allowed me to choose between Valentinos, Chanelos, Stellos or whoemever else's espadrillooos, I would probably pass and leave that Wonderland store (with a probably 2000 miles queue outside) with the same undecided feeling.
While I still can't decide whether I like this type of shoe or whether I absolutely despise it for its less appealing look (regardless of what it says on top or inside of them, they're not flattering to anyone's legs), I came across some other babes, which made this whole undecided mood a little more interesting… by giving an in-betweeners answer.
Closer look on the grey friends, here.
Rivieras! Needed summer-flair? Check. Slip-em-on-and-off-we-go? Check.  Appropriateness to nearly every occasion (excluding fine dining in a fine place and such)? Check. Much loved loafer-like shape? Check.
They pretty much seem like the little more grown-up, urban cross of espadrilles and vans and from a far-away branch of the familytree they also inherited some very light characteristics of the classic boat-Timbs.
I'm almost a little afraid to say that this is probably my favourite alternative to this year's general summer shoe  and while I'm not too convinced of the white soles yet, I still like these ones much more.
PS & BTW: They're also available for men… from whom I originally found them ;)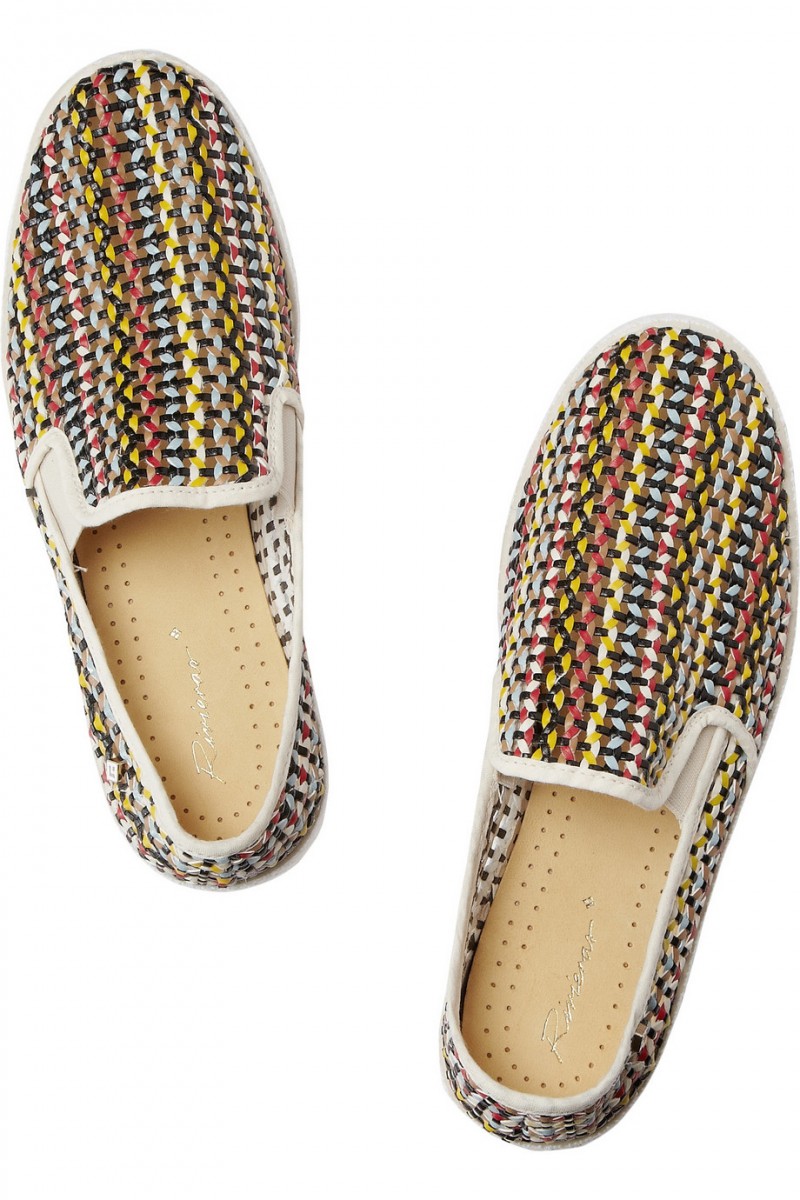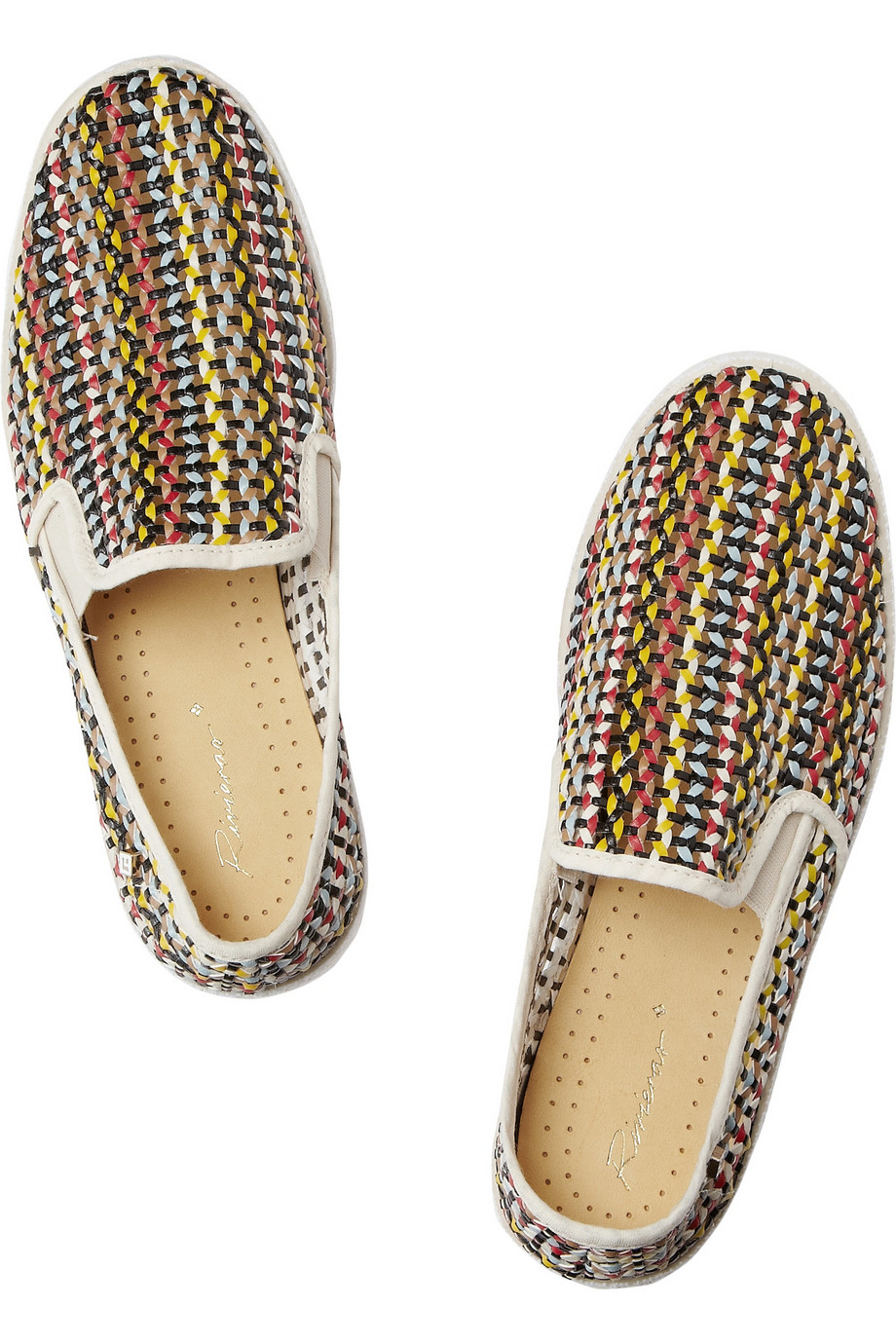 A little more tribal? This way.
The classic French 50s version over here.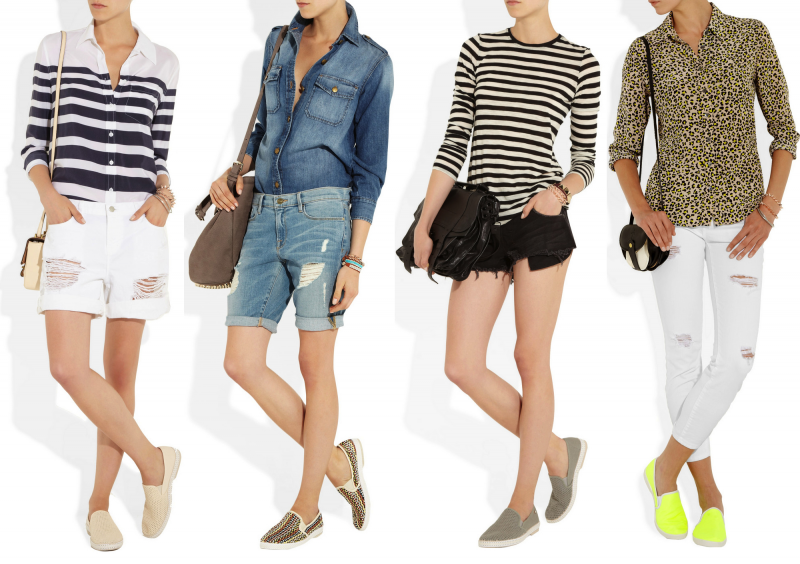 All white & a matching look here.
  Picture credit: (Rivieras images: Net-A-Porter, Espadrilles image: Song Of Style)