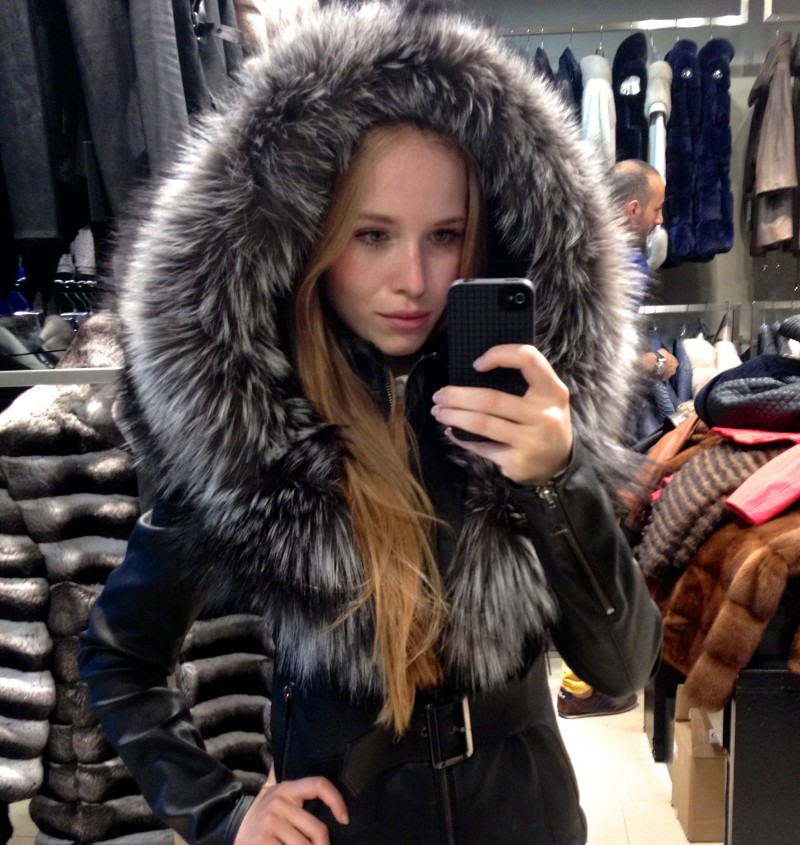 Let's go back to the Grand Bazaar for this one… to the colourful shops with different spices, between the bling and other things, a cooled down, modern boutique stands out.
Windows decorated with clean-white dolls wearing finest jackets and accessories of fur and leather, each one styled differently.
Clearly, this is not the average bazaar shop elegantly smiling at you while you pass it.
You possibly have to look twice to realize that this is actually THE store to go in and start believing in Nirvana… or what makes it so precious: Fur. And leather. And the art of uniting both of them (or each one solely) into breathtaking ready-to-wear fashion.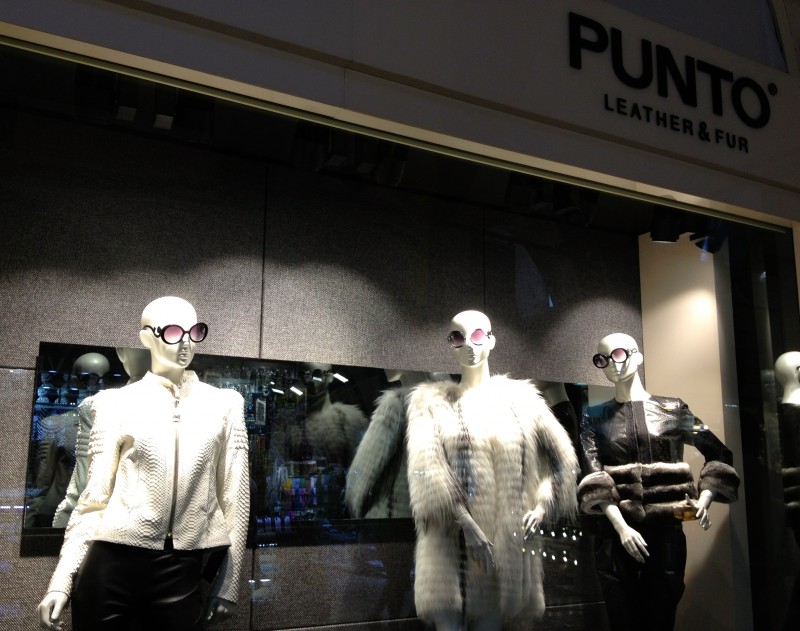 Warmly welcoming you and filled with a visibly broad variety of interesting pieces, Punto is the heaven of my deepest appreciation of leather & fur residing on earth as a small and fine boutique right at the beginning of the Grand Bazaar.
You would probably never think of buying fur or leather when it's 30 something degrees outside and you're actually visiting Istanbul to get a little summer getaway; but with Punto you meanwhile have to realize that you won't probably come across such unique and qualitatively precious pieces in a long time once you're back home.
From python to finest baby calf leather over to silver fox fur, mink and chinchilla among numerous other beautiful materials, Punto not only presents a high range of diverse materials but also proves full commitment to be mastering in this part of the industry.
Keeping an exceptionally great love to detail and an extremely precise, let's say perfectionistic, way of production, the hard work behind each single jacket or coat hanging on the racks pays off (and isn't afraid to present itself when tried on by a true admirer…).
Certified with Saga Furs (an origin assured fur farm), the Punto group, which was established in 1993, counts three of its stores (including this one at the Grand Bazaar) across the city while also having one in Antalya.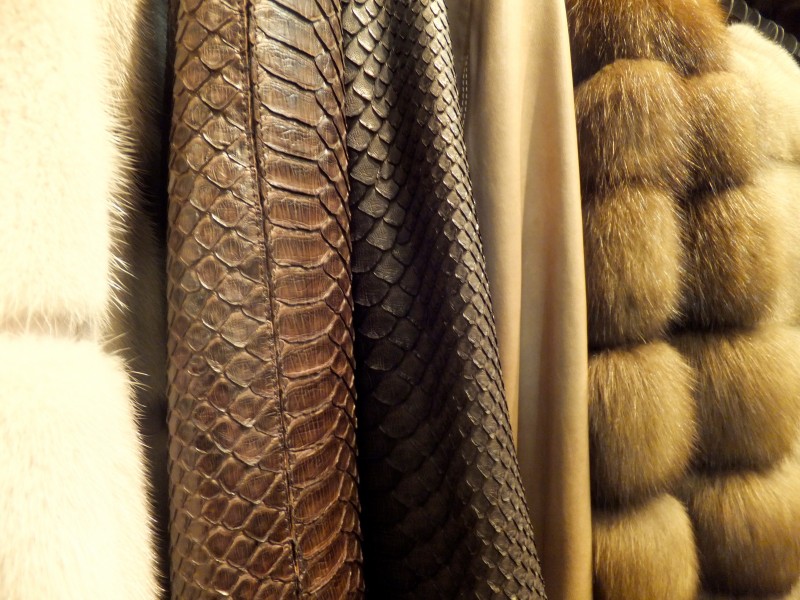 Whether you opt for the contemporary tight leather jacket decorated with heavy golden studs or whether you keep it classic with a short and timeless mink gilet; it seems as if this small boutique gives every woman the chance to interpret one of fashion's most luxurious and meanwhile controversial ways of dressing.
"The woman doesn't find a jacket; the jacket finds the woman", Mahmut Isbeceren, part of the Punto-Team, explains while dressing me in one of the literally breathtaking creations.
It is not only about how much you admire the piece you see – it is also about whether the piece will admire you when flaterring your looks, your style and personality.
I guess you could possibly take this line and put it in context to everything you consider to buy or keep in your wardrobe. But with these jackets on my shoulders, I just realized once again how important it actually is to clearly see what suits you and what doesn't.
Clearly, I tried some of these pieces here just to see how they look, feel and first and foremost to show you as many different pieces as possible. But as I was looked after by Mr. Isbeceren, I often got confirmed on what I thought sometimes…
"You know, these few things you tried all looked fine. But some did more than others and some were not fitting your type. They might fit your figure but that doesn't mean, they will be as flattering as others", he goes on while selecting a burgundy coloured chinchilla jacket and reflecting on what our favourites might be.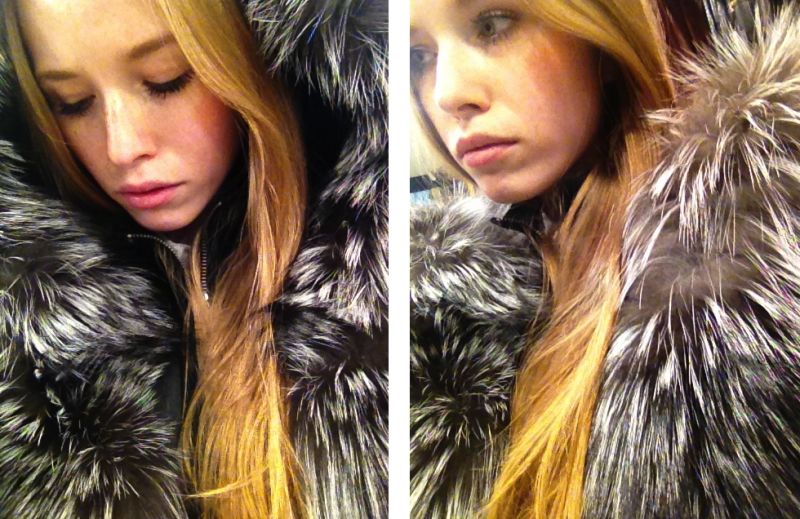 "And that's how it is: You have to feel confident and comfortable with what you wear. You could pull that pure python jacket off and still you wouldn't transform what it was meant to do if you're not sure about it and the jacket clearly says 'no' ", he explains the well needed symbiosis of Punto pieces and the customer.
With two other women in the room on day 1 (my mother & our lovely friend living in Istanbul), this statement became even clearer. Whether you're tall, petite, skinny or much more feminine: Punto's creations cover diverse types as much as they are produced of diverse materials.
And still you can't definitely tell whether this specific type of jacket will be your own … until you tried it on.
The ease of fur and leather to be combined and played with is therefore another point I finally was confirmed by and encouraged to do while trying around a this great pallet of beauties.
You wanna have an A-line blue-black coloured silverfox coat, which possibly keeps you warm for an elegant night-out and perfectly fits your bodycon LBD? There you go.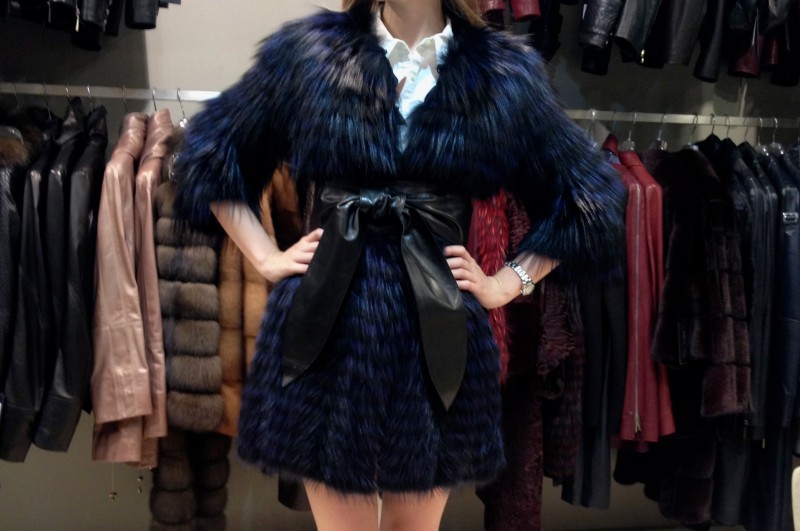 Or do you want to keep it a little more fashion-me-now, throw that broad leather belt around your silhouette & combine this look to some tight leather trousers (to be imagined over here please ;))? No problem as well.
See, the thing with fur nowadays is not a question of "old grannys wearing it" any longer. While I've never thought of this, a broad section of people did (and still does) and while some see it as a questioning decision to go ahead and support this section of the luxury market, I clearly see its playful, everyday-wear side as well.
Punto's pieces clearly transform a message, they, after all they possibly do to your heart (hopefully jumping saltos as they did to mine?!), highlight the fashion forward way of uniting classic cuts and traditional materials with contemporary, fresh and innovative designs.
Without trying to alienate your piece of desire from your everday-closet. And without appearing trashy, too non-conventional or vulgar.
Looking and trying on these pretty, fluffy, eccentric, understatement, sexy, playful, clean and chic pieces has seriously made my day and I was almost sad when leaving (it's like leaving Wonderland and you're like "Do we really have to go now already?!").
It truly was an amazing opportunity to chat the late morning away, see the way of finely manufacturing these jackets and coats from another side and generally learn more of how you easily provoke different styles with one piece only.
A company with clear Turkish roots, influenced by international trends and designs and containing of a great team! If you ever crave for an unique jacket or coat regardless of its contemporary trends and strive for an outstandingly kind service, there's only one place to go: Punto!
A huge thank you to Mahmut for providing such an honest and beyond satisfying service and for giving me the chance to not only glance but also play around and with those pieces and see the difference from model to model.
With these positive thoughts in my head and a new push of inspirations, I left the store … (and, obviously, couldn't resist but to carry two not too understatement sized bags with me… ;)).
***
Punto Kapalıçarşı
Kalpakçılar Cad.
No: 29
Kapalıçarşı – İstanbul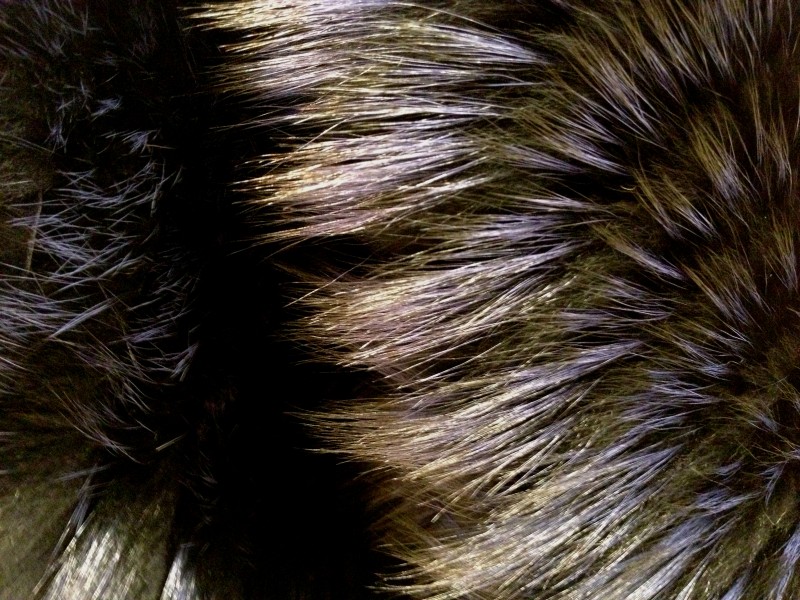 The fur dipped in a beautiful blue …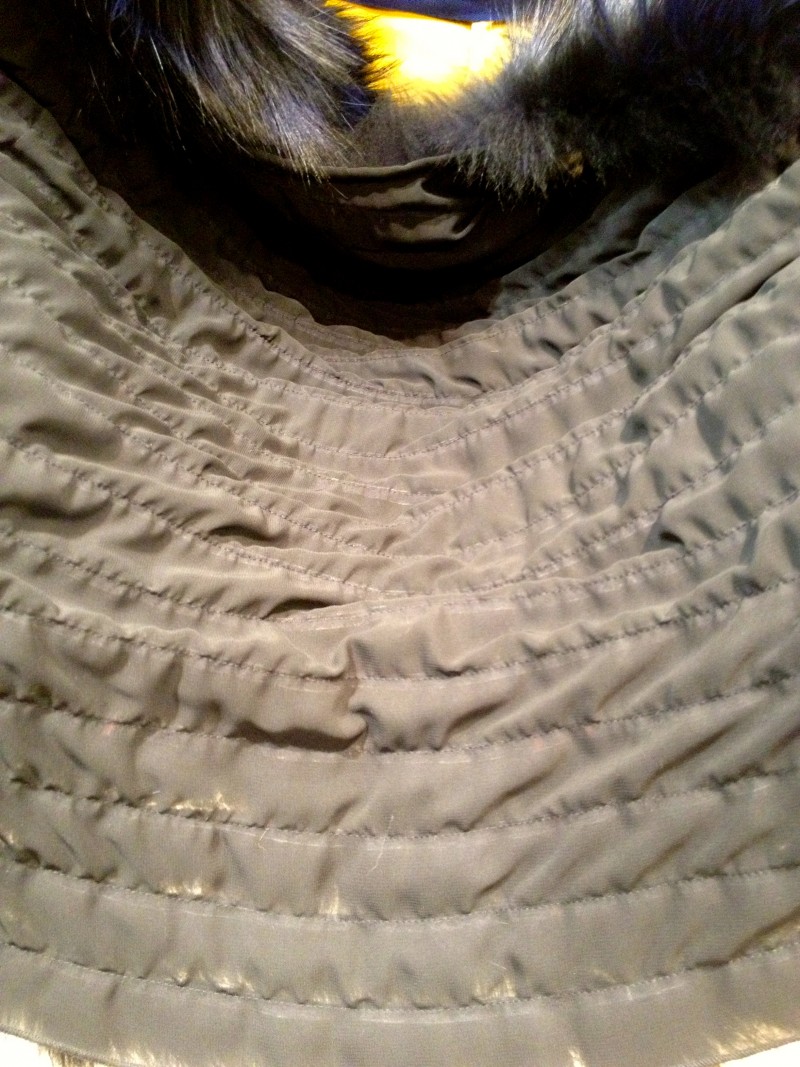 …and the best part: It was sowed on finest organza. A true work of art.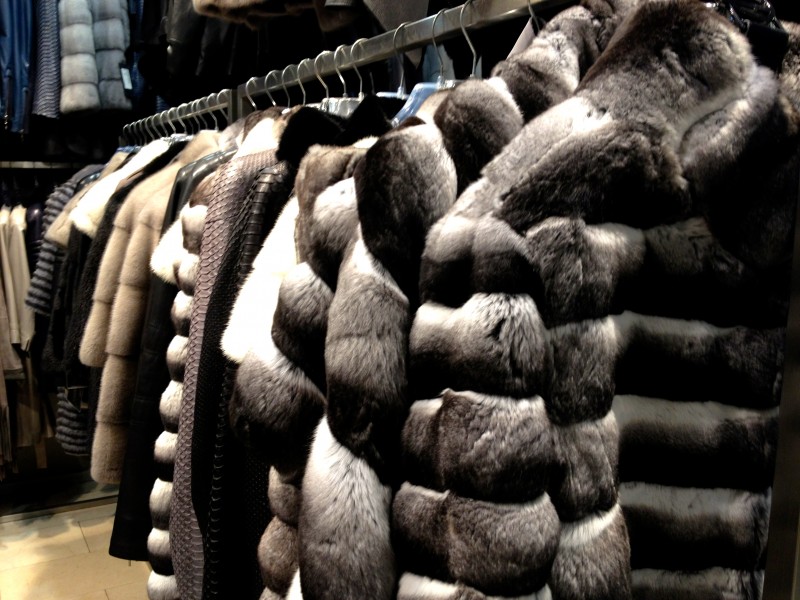 Chinchilla… still extremely popular but not my personal type of fur. A chinchilla collar on my autumn jacket (see here) is enough for me ;)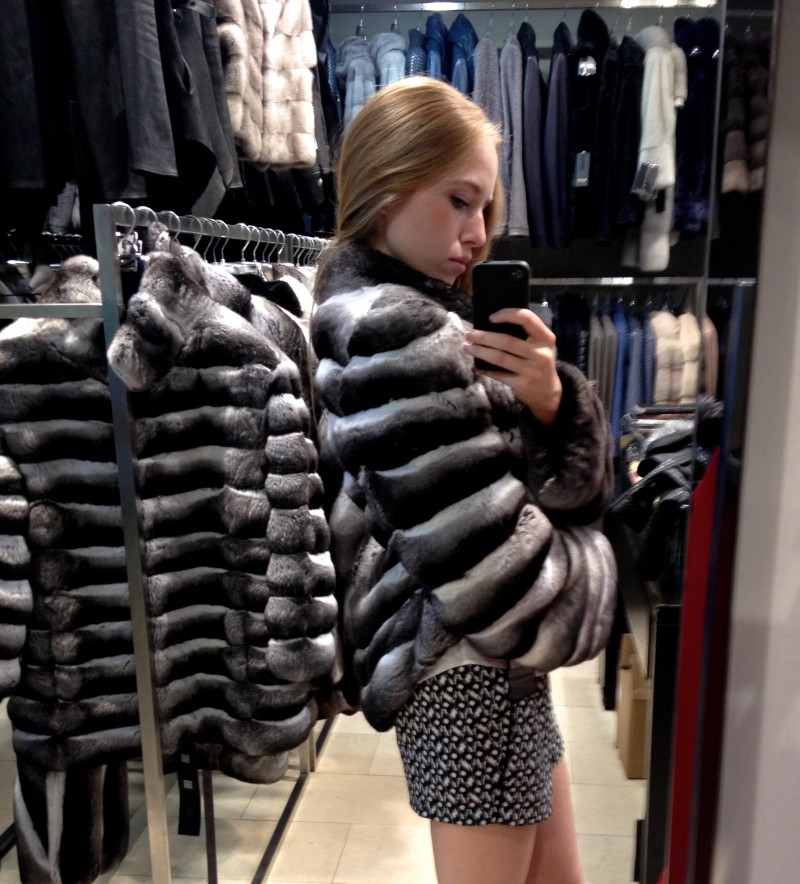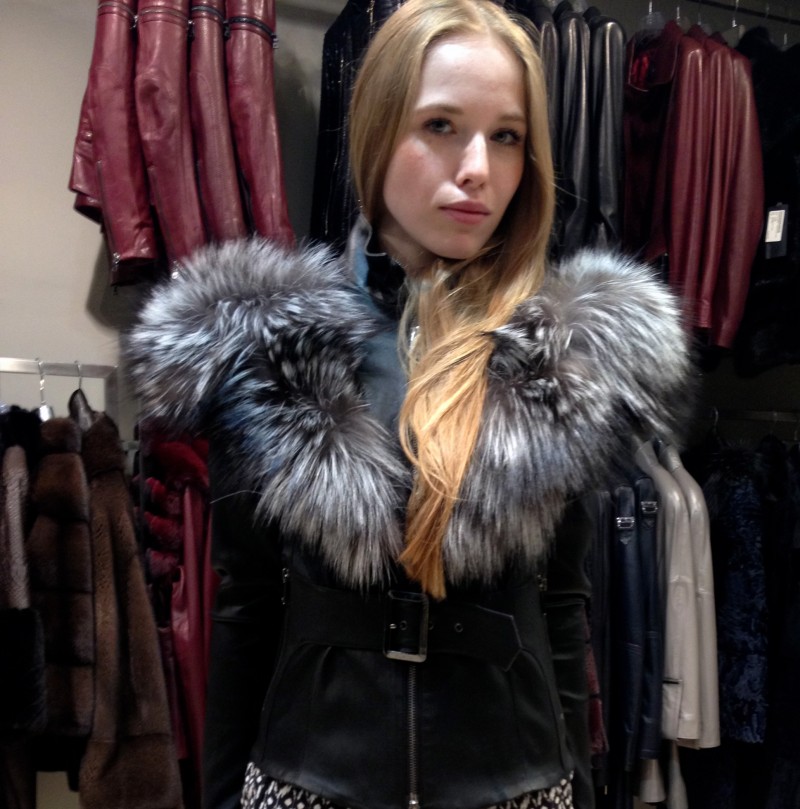 The wild fluffball I was covering myself in for the title picture of this post is actually a functional kind of thing. You can wear it with its incredibly pretty fur hoodie up or you can keep it a little more "low-keyed" like I did for a moment here.. (It took me 30 minutes to say goodybe to it before trying another piece on … truly in love with this model)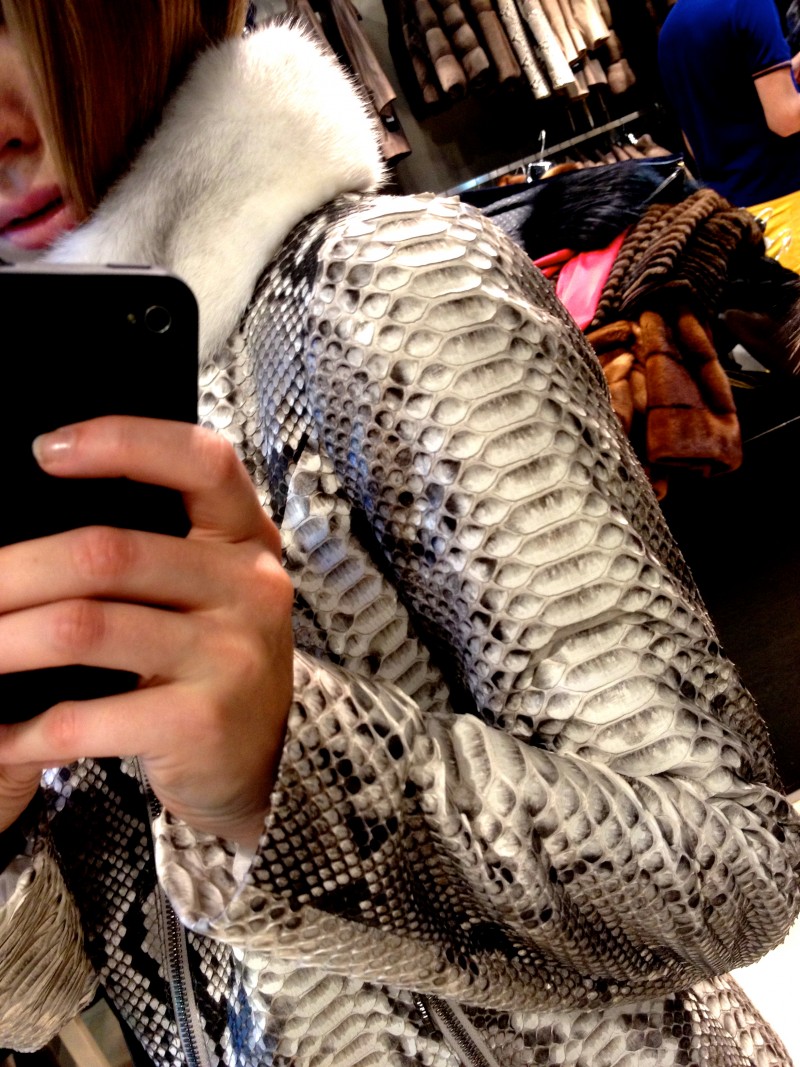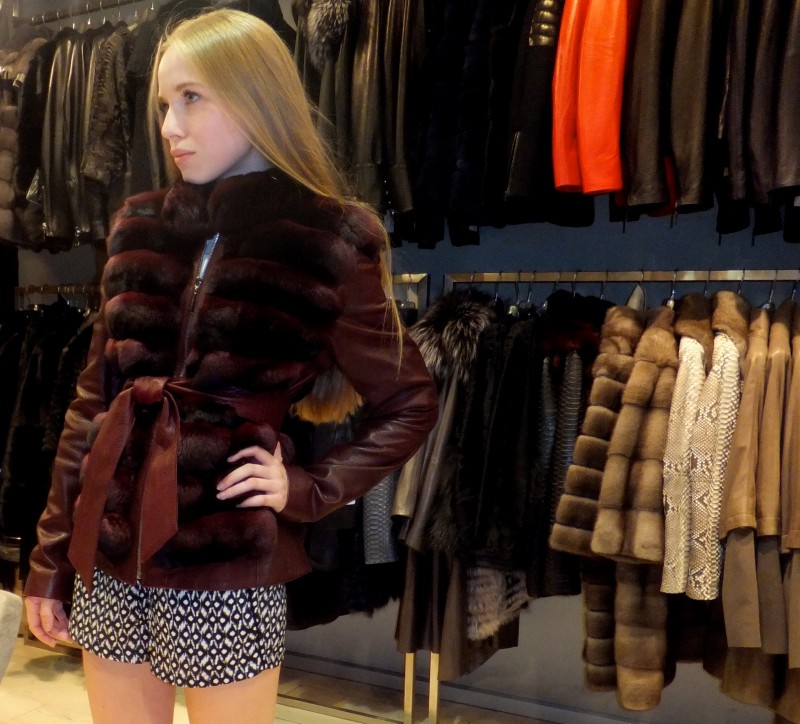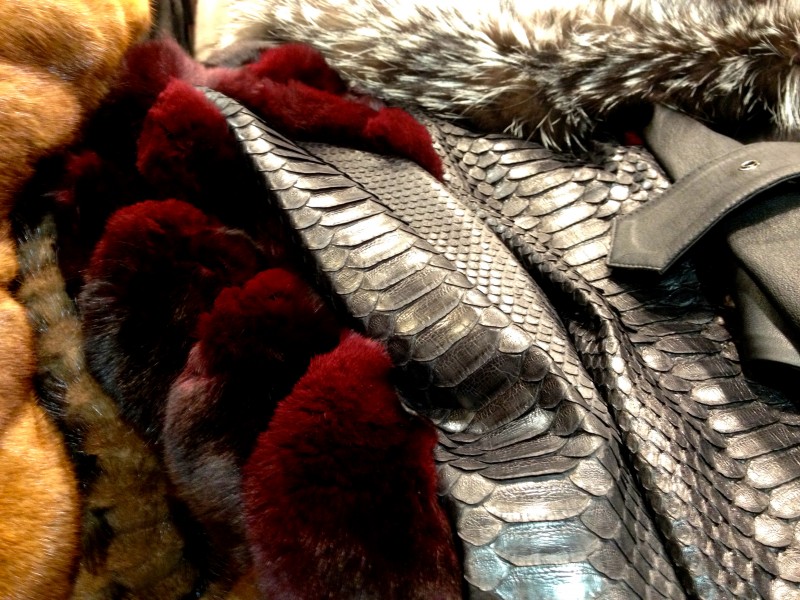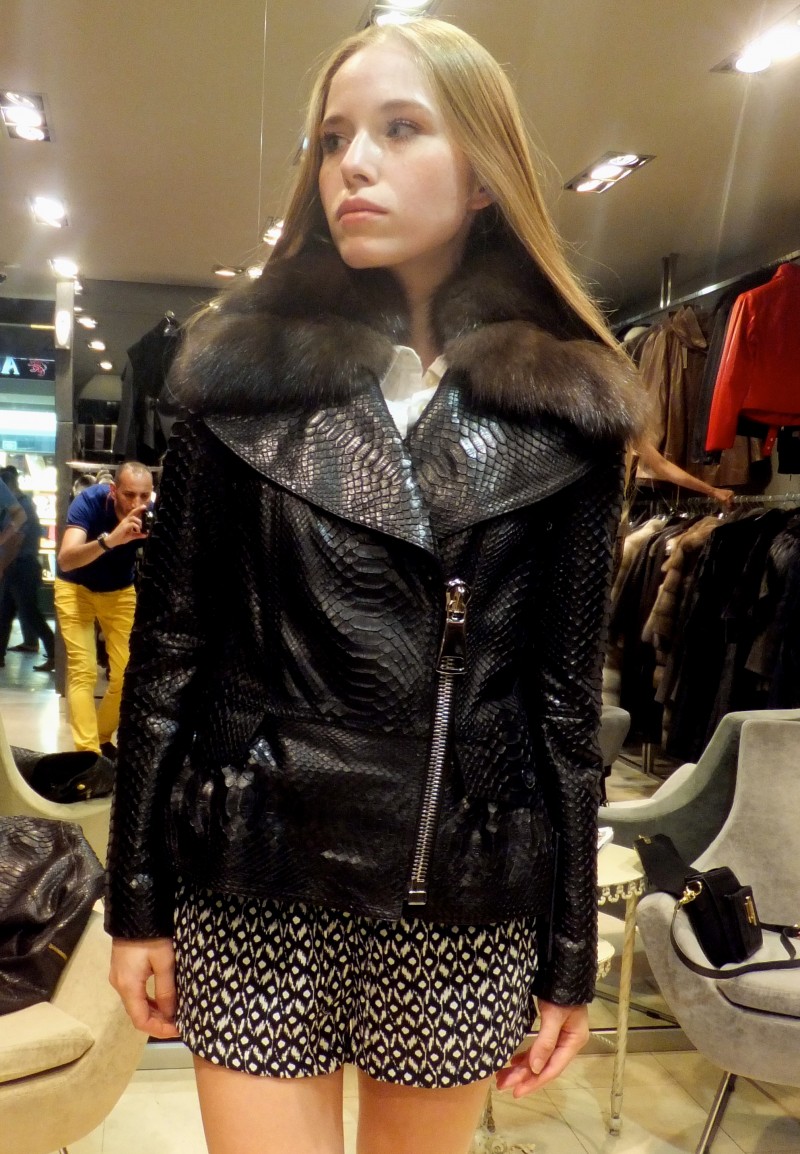 This one here. LOVE at first sight.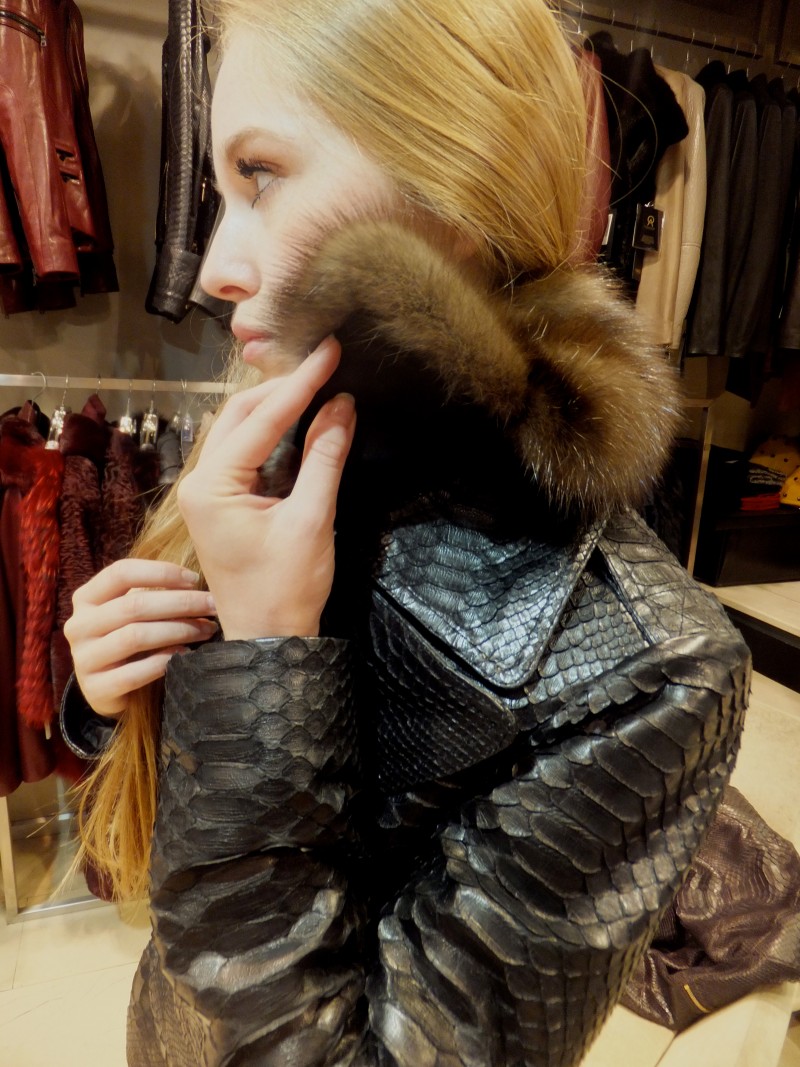 You can take the mink collar off… and just carry yourself around in a black coloured pyton beauty…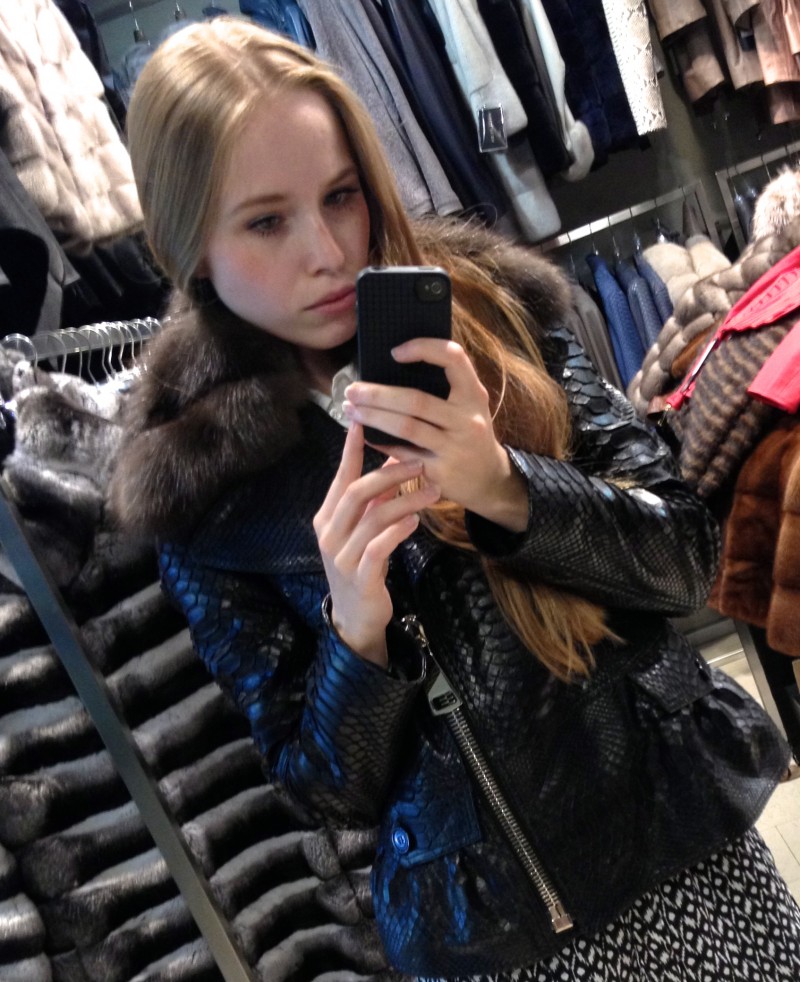 …But I preferred keeping it on ;)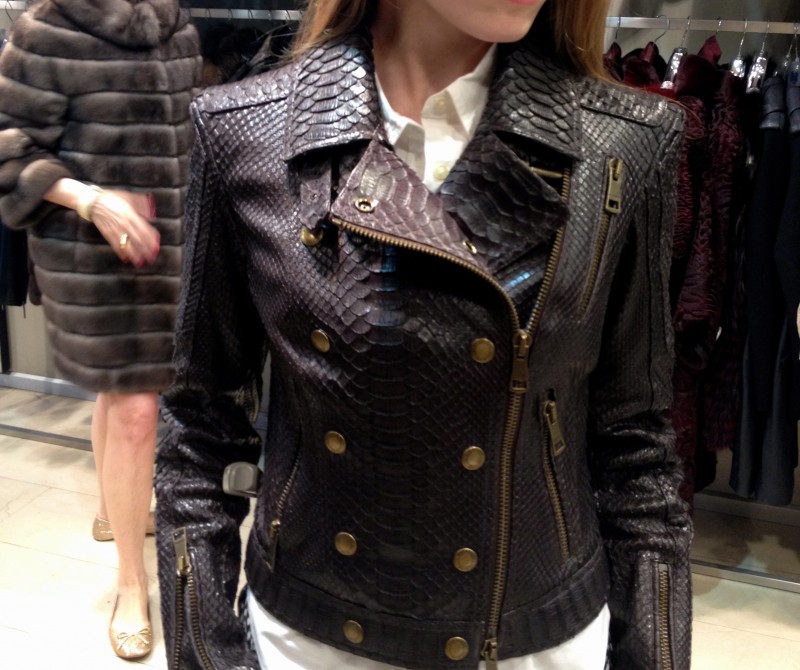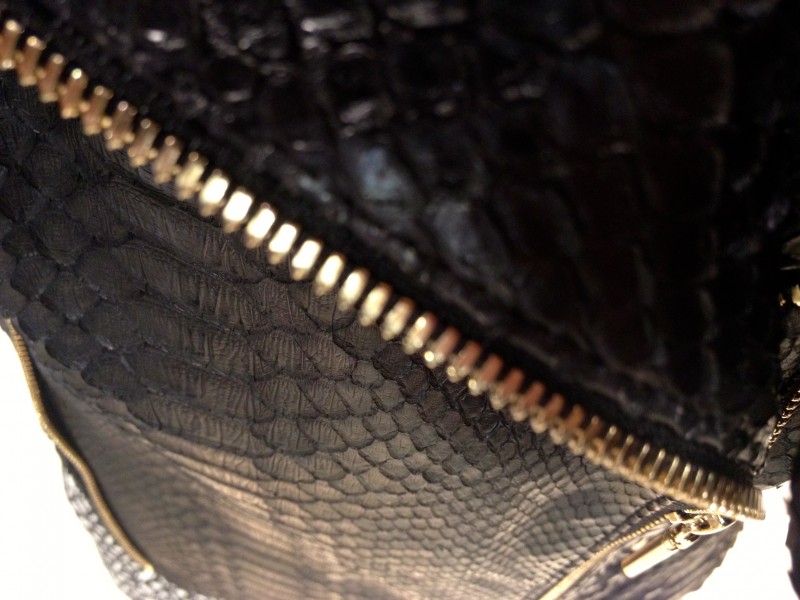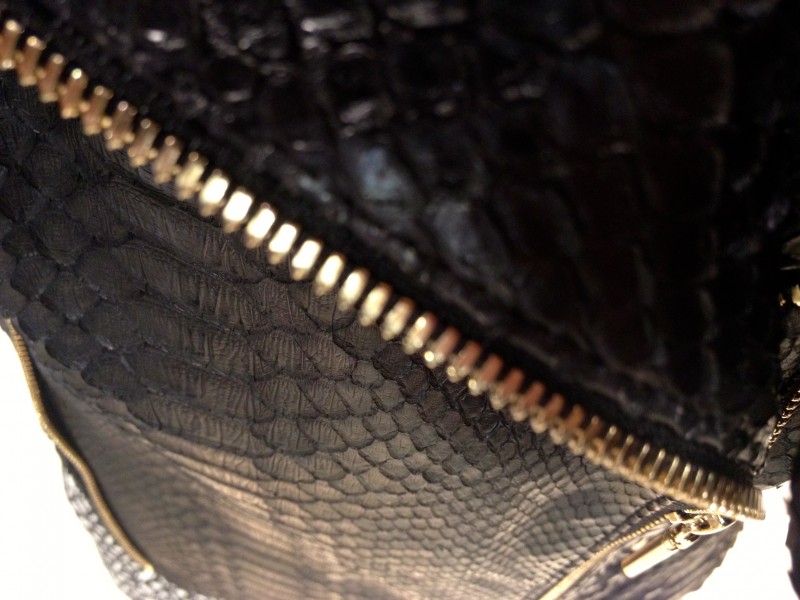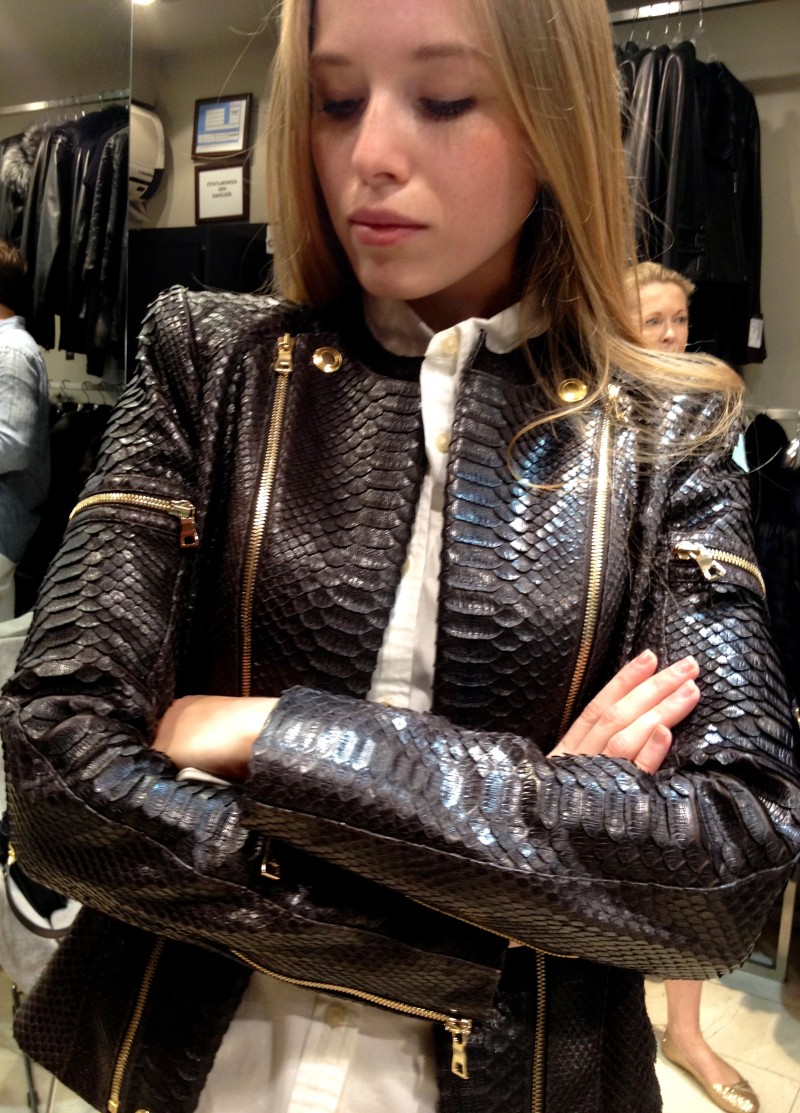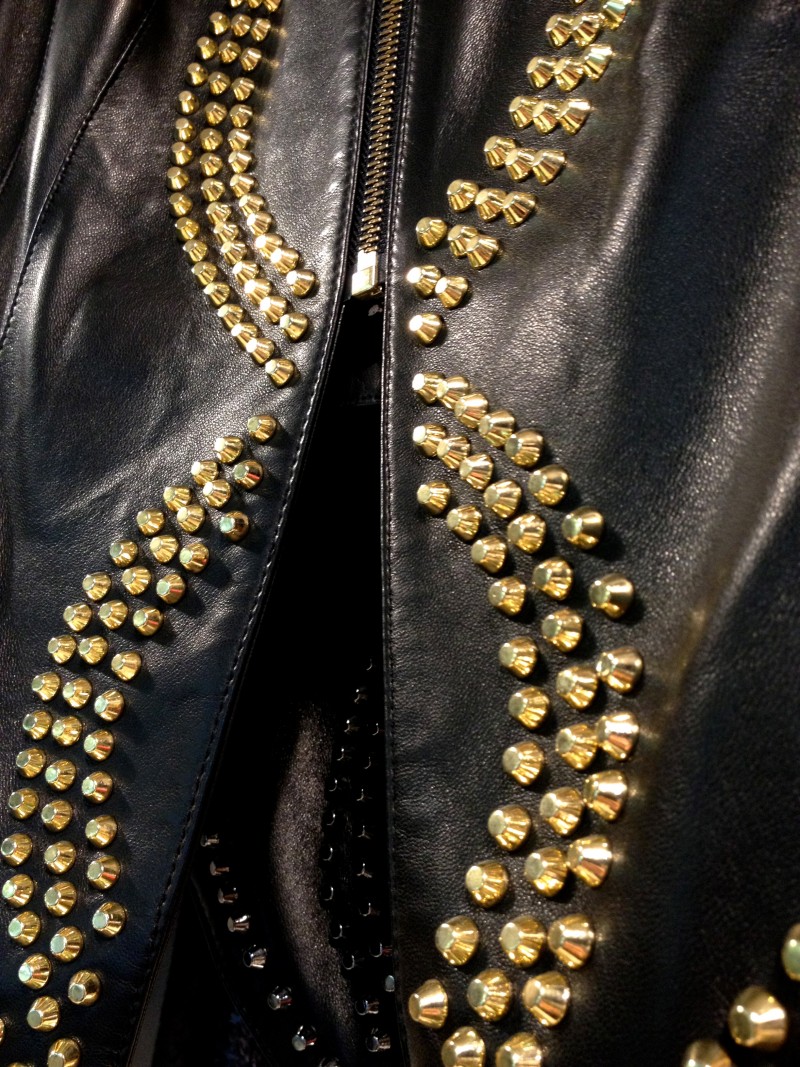 A very classic mink gilet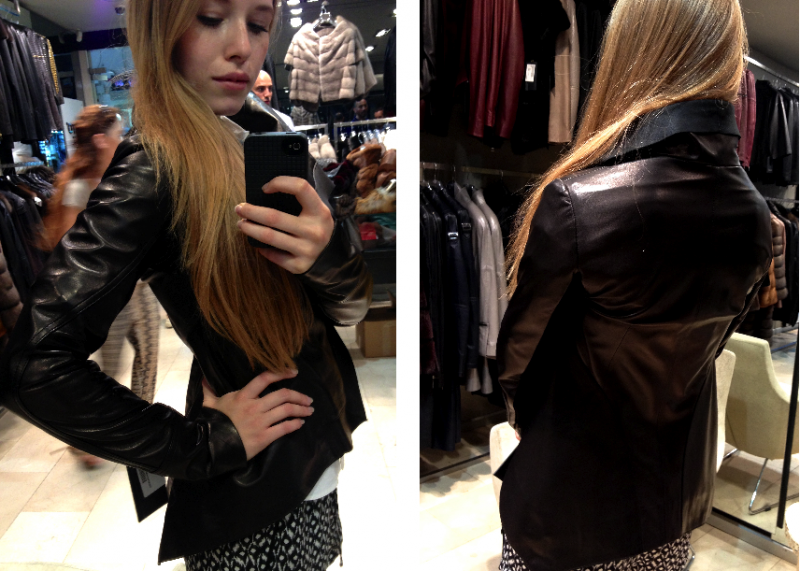 Or shall we get a little more experimental with this one here? Silver fox on pearl lamb jacket has got it all.
First, I tried this biker jacket ..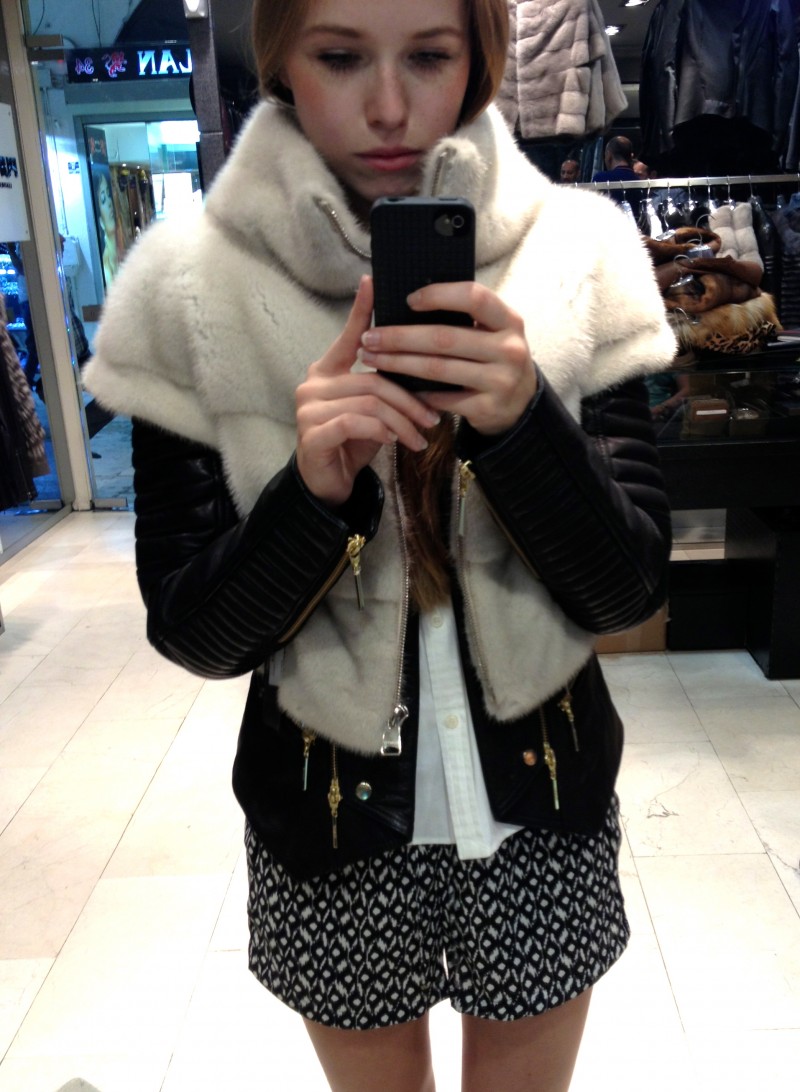 Then, we decided that it would be fun to get a little elegant twist in it … and put a mink jacket on! :)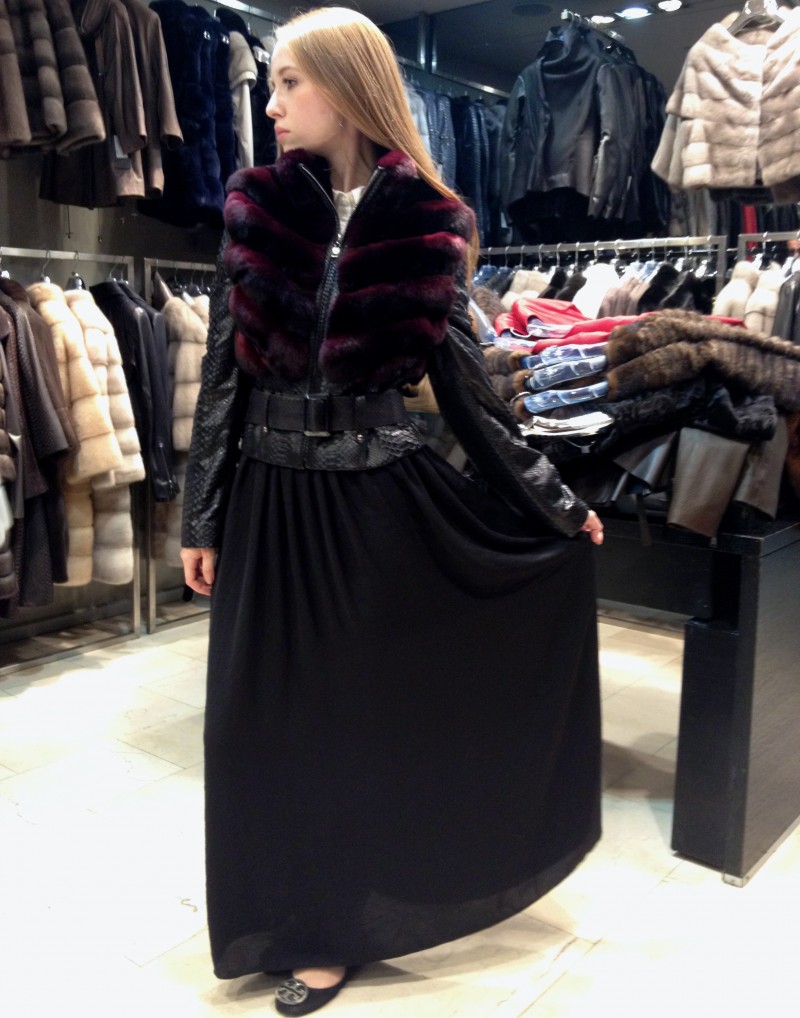 Luckily, I was carrying this maxi skirt with me as we were also visiting the blue mosque. Since this jacket ends very tightly and clearly needs some kind of contrast, I thought that more losely hanging pieces would be perfect.. not least to get your silhouette out there :)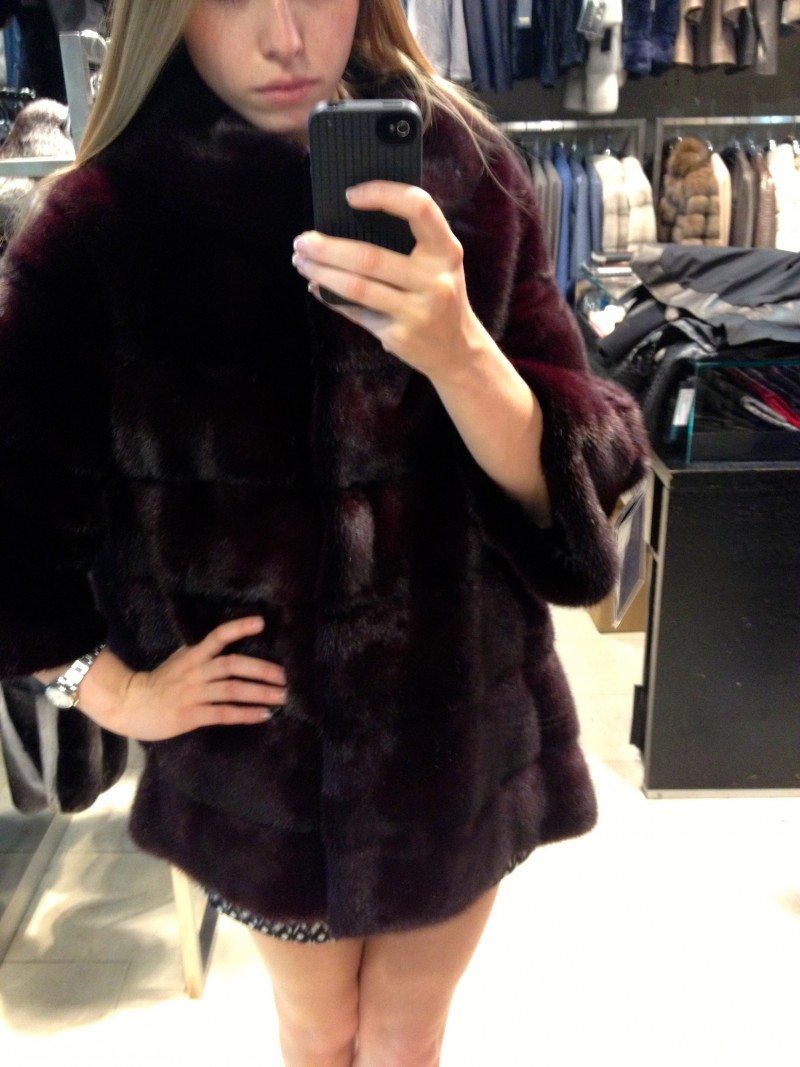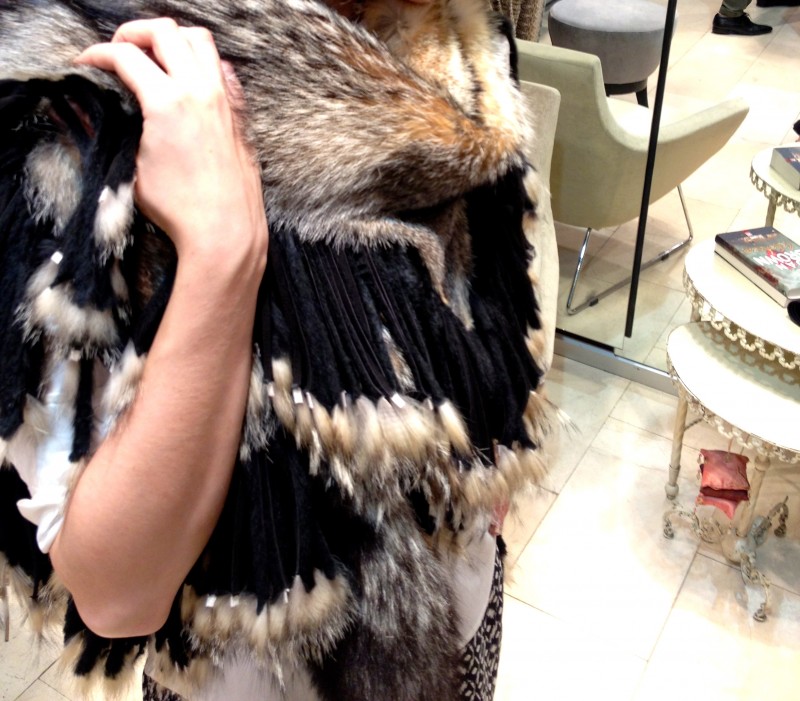 This one here is definitely an eye-catcher but, again, very type-demanding. A girl with beautiful brunette hair and a little more tanned appearance would possibly rock this much more than I did.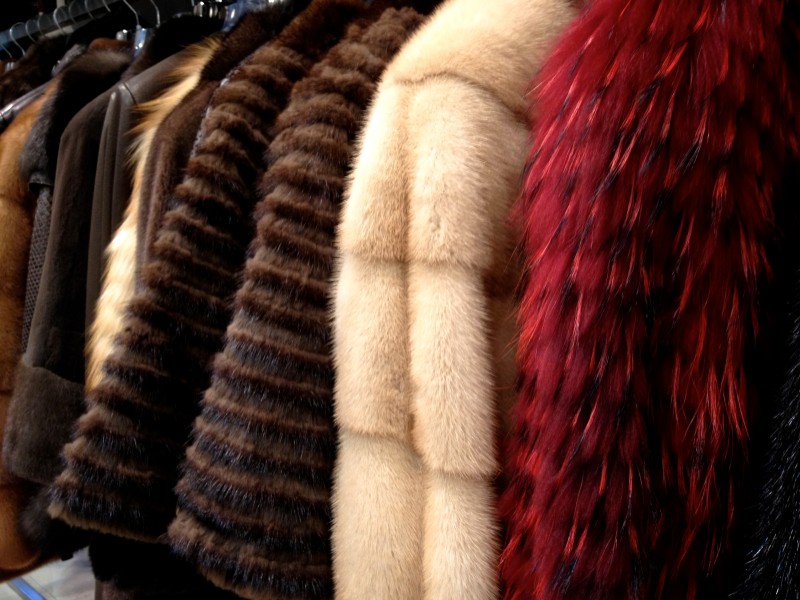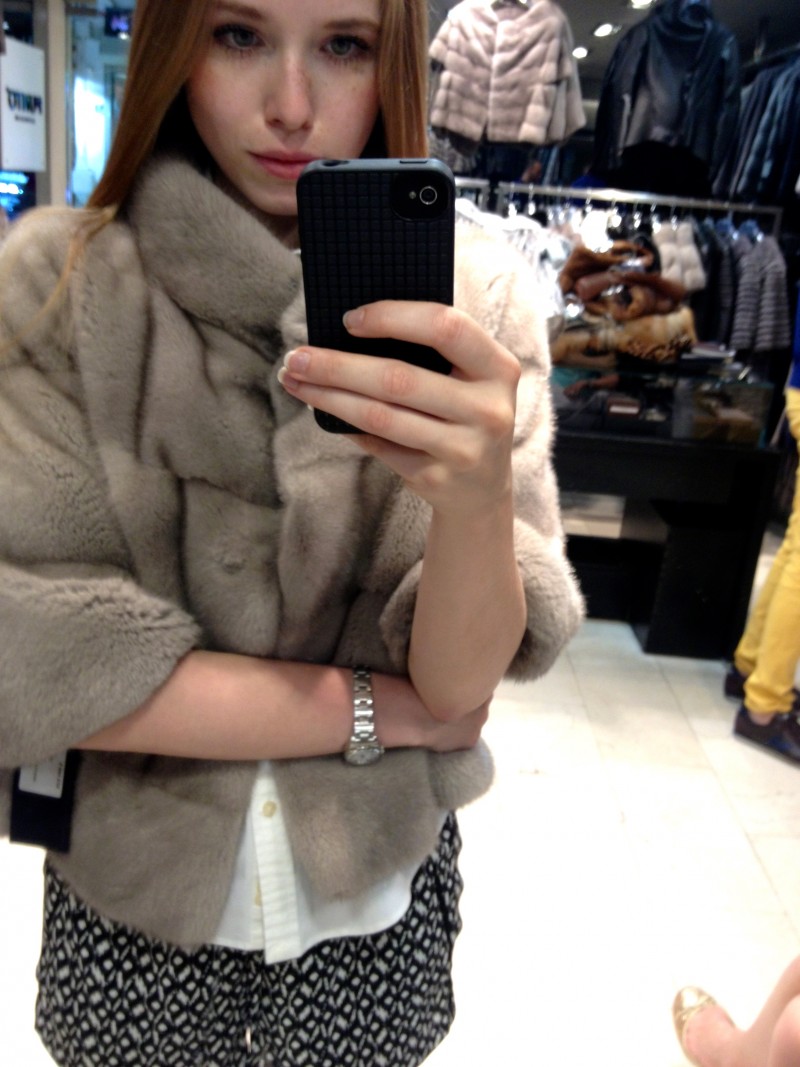 A classic mink gilet never hurts but …
…what if we took these tight (almost like a second skin) finely manufactured calf leather sleeves….
…and add a leather belt?! And just like that you've got another piece in your wardrobe by just adding two components to it.
And if you're not having enough of the jackets, you can still go home with a nice little clutch … ;)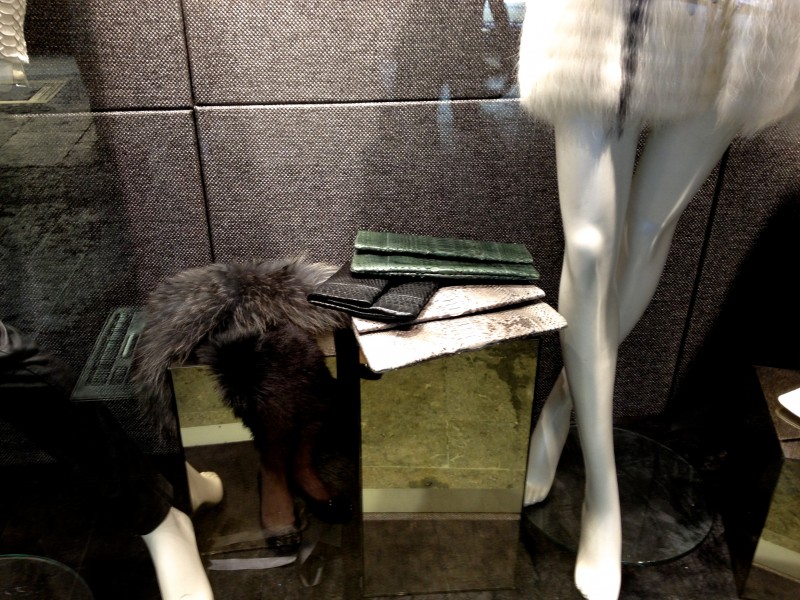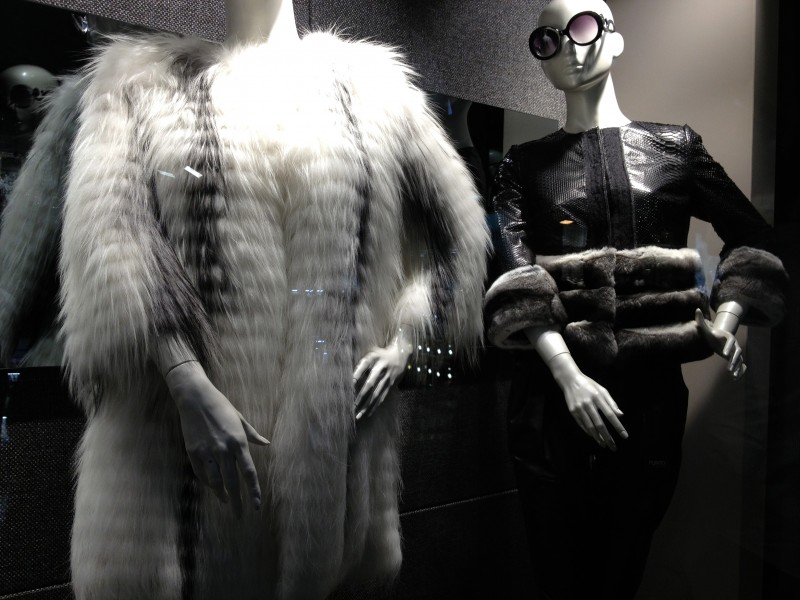 Thank you very much Mahmut! Although there was no picture in which I was decently looking, I chose this one here.