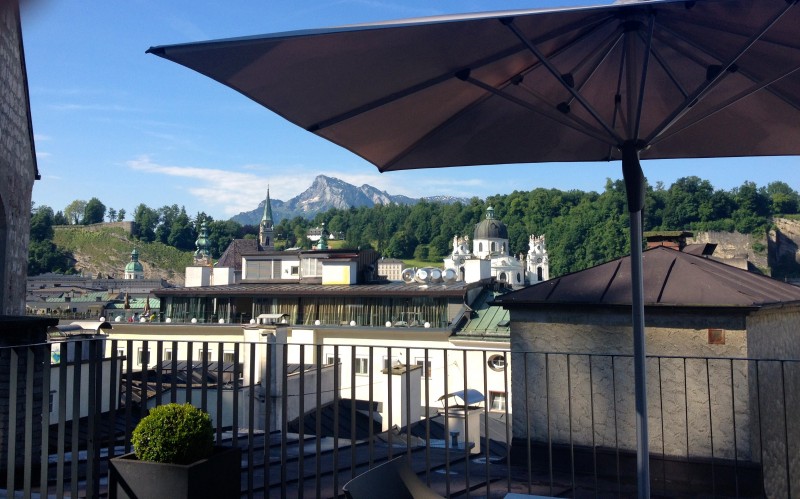 Home is where family (and the heart and possibly a properly working Wifi) is. At least that's what I think and so, I was finally spending another weekend in Salzburg again.
It's one of Austria's small but precious gem and I love being in Salzburg for some fair reasons. I was so looking forward for a little getaway since I've lastly spent half of the summer there last year!
Everything still seems so intact, far away from being in a million people metropolis like London, which offers a lot but equally can take a lot, too. Some might call it the ultimate punishment of boredom being in such a small-town-surrounding. But I really started appreciating this completely different type of a city, its life, people and style.
Of course, Cologne might be similar (still "a bit" bigger in its population and size ;)) but here, I can calm down for a bit, not thinking of anything or anyone. It means reloading the batteries and just enjoying life as it is.
So that's exactly what I did and of course, I captured lots and lots of these moments..; after all the chill-out times, there's still my beloved phone, which is always triggering a little shot here and there. ;)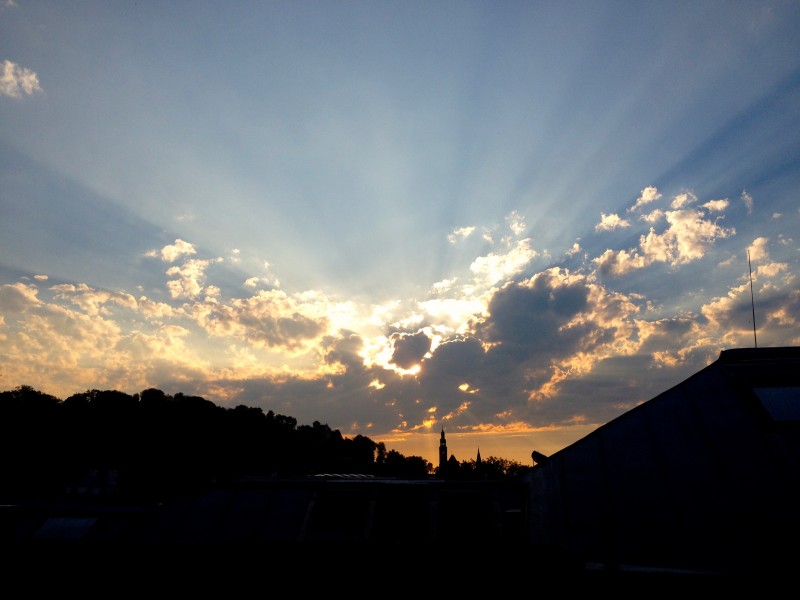 I don't know why but I'm always seeing the most beautiful sunsets when I'm there.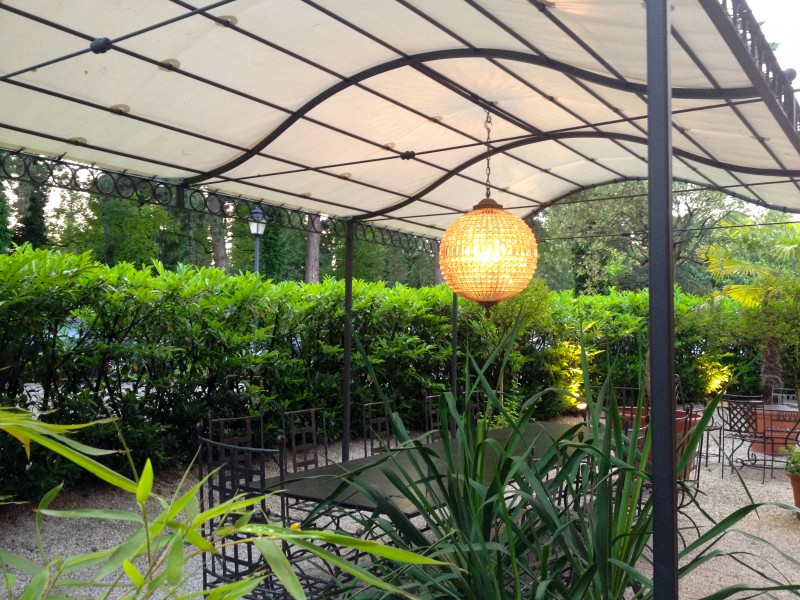 Cute garden decor at one of my favourite restaurants in Salzburg. Blog post to follow.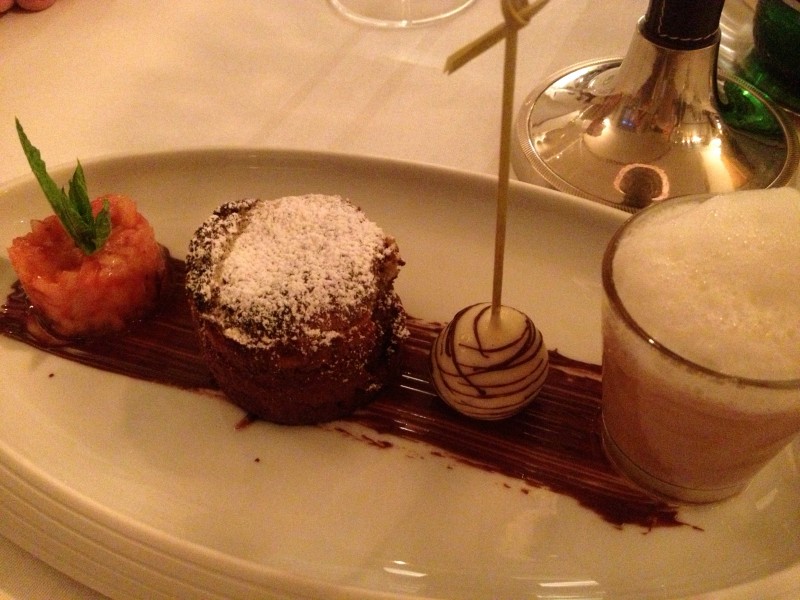 Waking up and being greeted with this view; what more can you ask for while drinking your coffee!?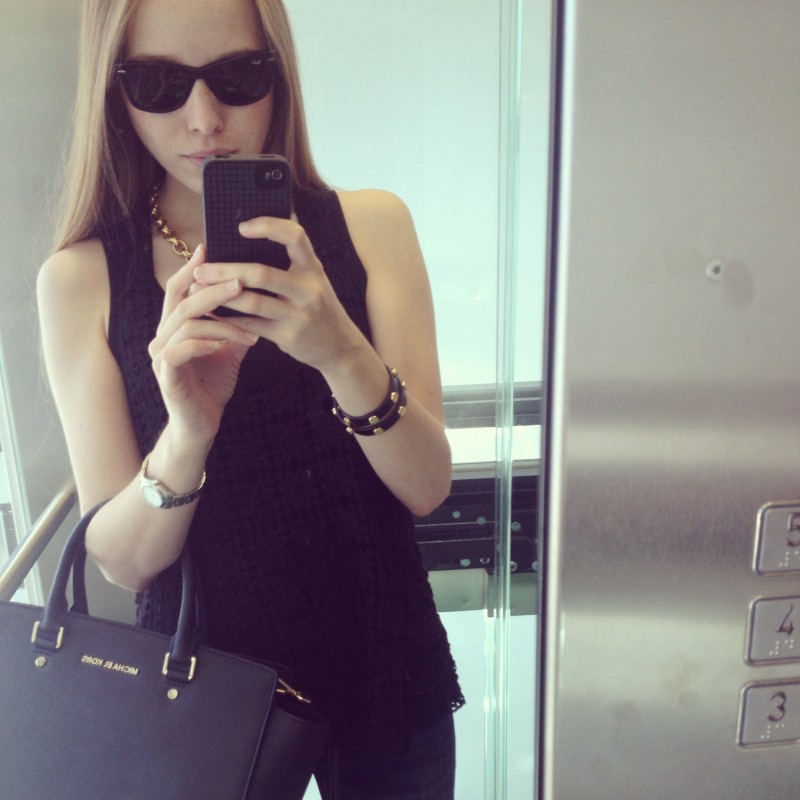 25 degrees have forced me to free my pale arms…in an all-black-everything outfit.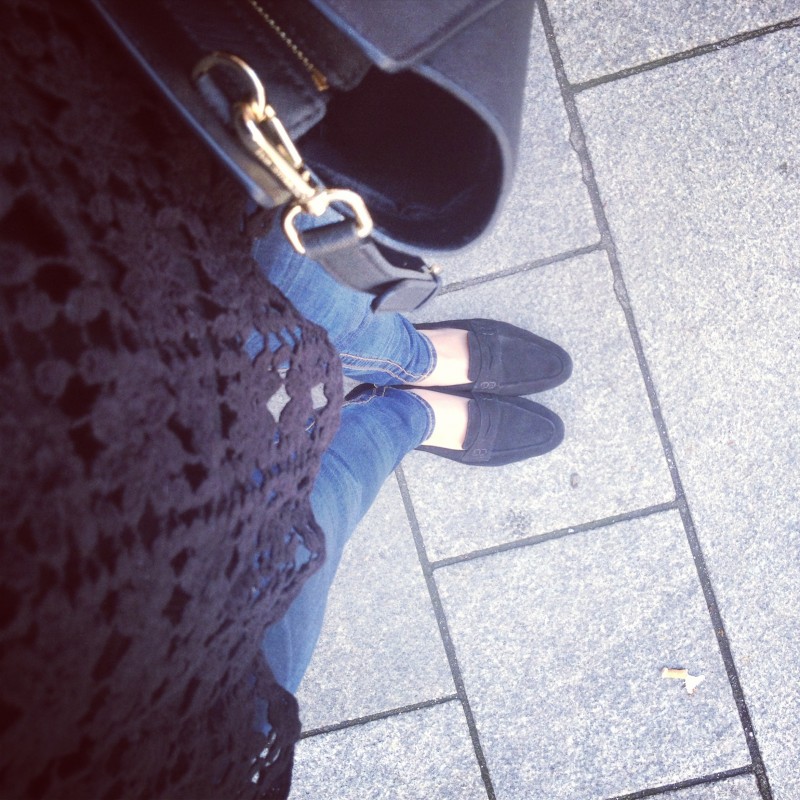 I simply love the old inner city…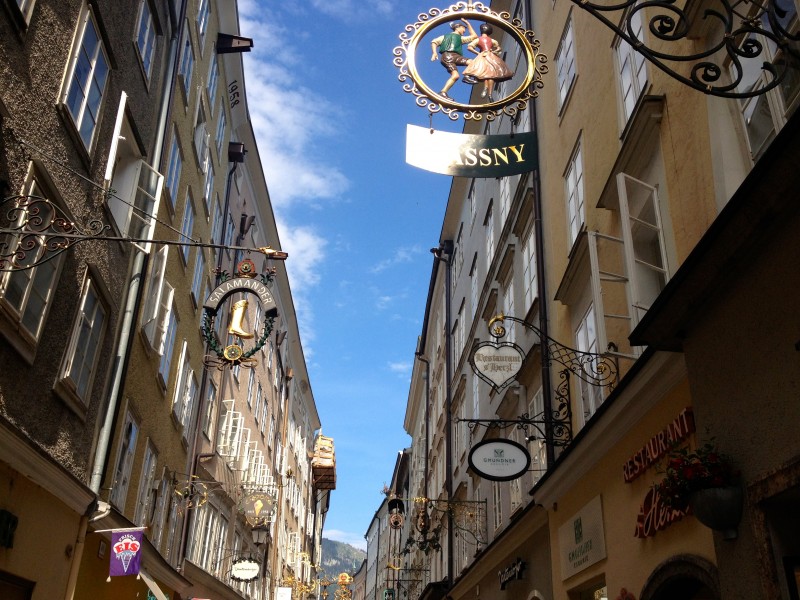 At the Grünmarkt, which was crowded with loads of tourists…
Mozart's birth house
If someone's around and doesn't mind sending me this fox-pillow as a kitsch-present.. you're more than welcome to go ahead!
Yup, Alex Katz exhibition has surprised me when arriving…
…of course I had to go (blog post will follow).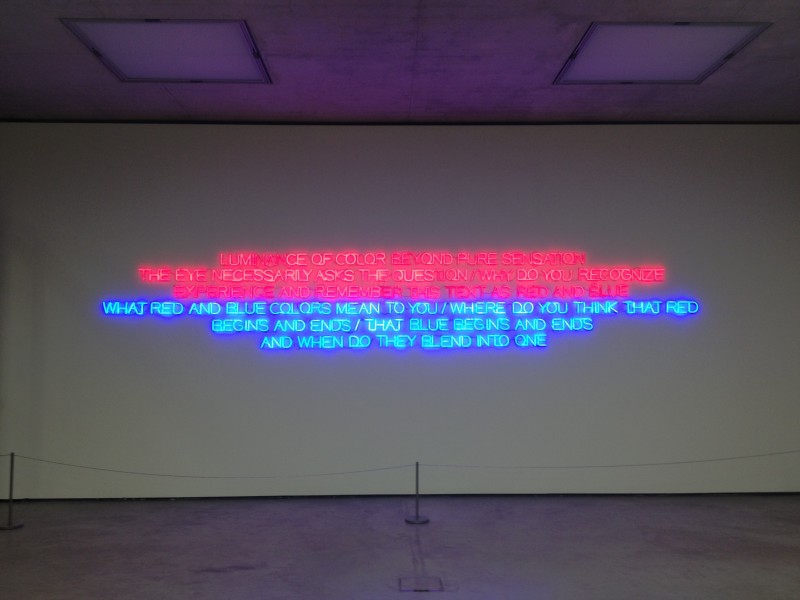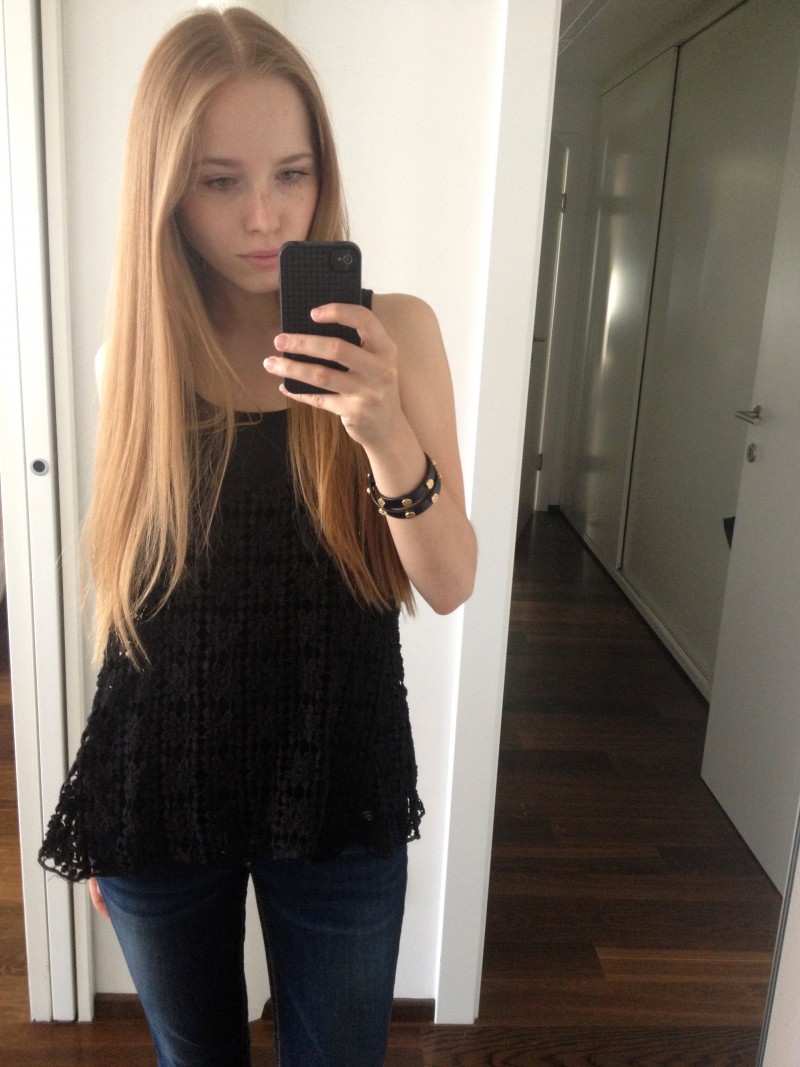 Unbearable selfish mirror-selfies; this whole Instagram selfie-wave slowly goes into unbearable proportions!
Nice little fingerfood (!) lounge: Carpe Diem.
Sitting on the terrace and having another sunset … me gusta!
New day, new challenge. I REALLY did some hiking (very serious of course) and had another nice and important talk with my dad. I didn't know I was a little nature freak after all ;)
Yeah! Forest!
View on the Salzburg castle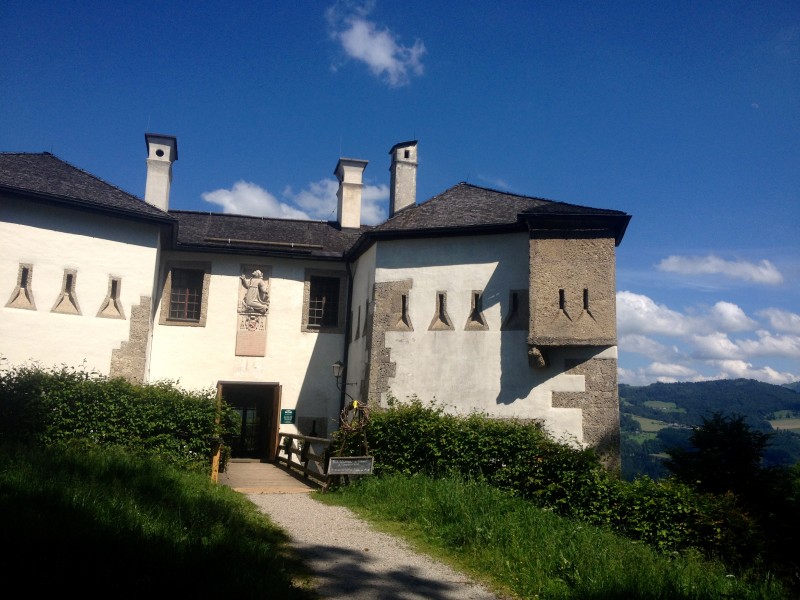 A beautifully hidden little castle (Franziskischlössl), which was turned into a small restaurant. I didn't even know that this existed as you're only able to access it when you're as sporty as I was and willing to go a lot of uphill ;). I definitely will do a post about how it looks from the "inside" with its cute garden.
Please take a minute and appreciate my artistic way of capturing light and forest with my phone! :D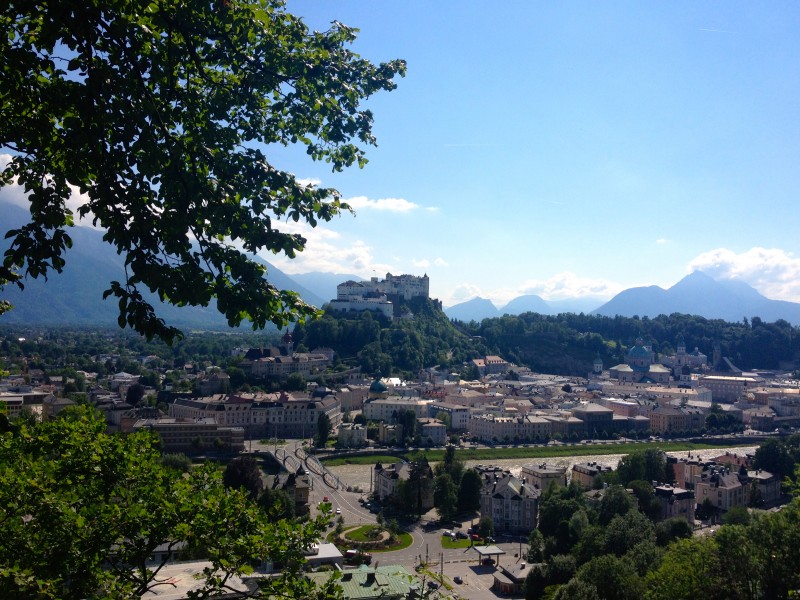 And a last view from another point while wandering around!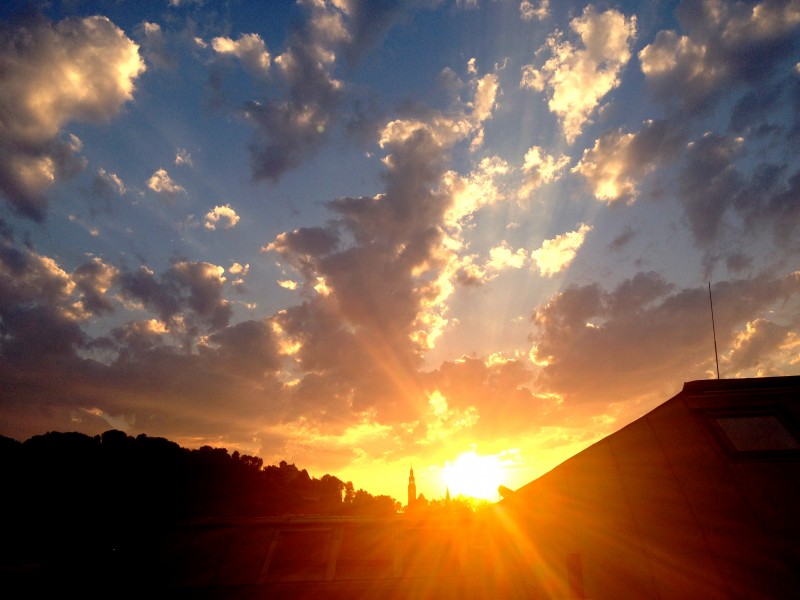 It was too nice and  I'm so looking forward to come back in August. Until then, I will dream and think of these times whenever I feel angry in the meantime ;)