I don't know where and when exactly this has started (must have been between "what to do in summer" and "what to do the next holidays" generally) but I'm currently dreaming of going back to Golden Bear State. 
Don't blame it on my current The Hills back-and-forth-watching or the fact that I'm 21 (since November though). ;)
I've been slightly disappointed when I firstly visited Los Angeles and San Diego years and years back (a little sum-up can be found here). Too unreal, not really chic and no real charm.
Especially LA felt like a city without a heart, without any authenticity and full of strange people (that last point can be probably blamed on the fact that I was 14 and not really prepared for silicon enhanced busts when mine was just reaching its peak with a rather unboastful cup size).
But when reflecting on this trip again a few weeks ago, I realized that I'd love to give it another go before definitely calling it a "no no".
Now that I'm all so grown-up (…), I often think that I'm truly gifted having been able to see a variety of different places already and still, there's something, which makes me want to go back after a while and see them with another attitude (and age!? ;)) again.
Maybe someone knows that feeling, too? You know you've seen these places, you know they probably haven't changed much besides from the general Zeitgeist and still, you're somehow strangely craving to visit them again and see how you'd think about them now.
Let me start with the city we left out on this trip in 2006; San-Fran-cisco! When recently spotting a beautiful little compilation on This Is Glamorous blog, I knew immediately that I missed out on something and that I should possibly take this as a perfect excuse to book a flight and go back to the Westcoast.

The streets and architecture…
I really believe it would be worthy to go there…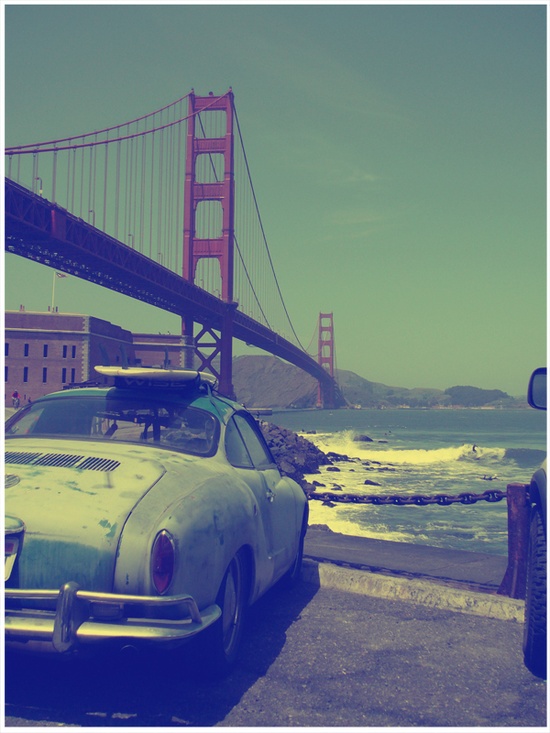 …Even the tram would be something I'd choose to take while having a break from London transports like the lovely tube. After all: Who wouldn't appreciate that beautiful sight while going somewhere (instead of sitting in front of a sweaty man and a screaming kid on Central line ;))?!
One thing is clear: I WILL visit this city!
In 2006, the Kodak Theatre, The Ivy, Victoria's Secret and Abercrombie & Fitch were the main places I was dying to to see*. And although my parents were very concerned with introducing me to the history, Getty Museum and Melrose Ave as well as Rodeo Drive when staying in LA, my biggest highlight back then was connected to seeing Christina Aguilera dining on the table next to us in The Ivy, Lindsay Lohan walking her way out of a store near our hotel and generally hanging around in cool places I only knew from magazines and because my parents said they were.
*There was nothing better than going back to school and being all cool with the great moose blemished hoodies & shirts and the VS Pink-line undies show-off while changing for PE. Yup, that was before both of them became over-marketed brands being shamefully dragged into wrong directions.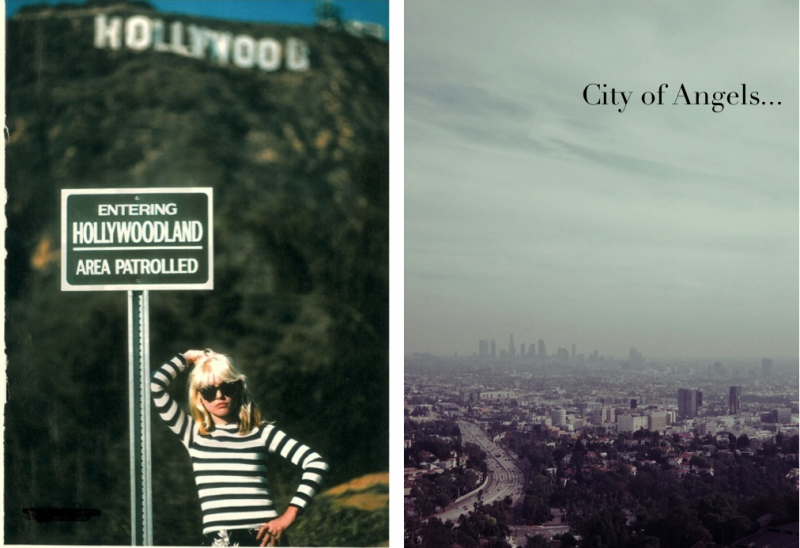 Well, that was in 2006 and I can happily say that both VS and A&F-shops are not my top priorities anymore and the Getty Museum would be all of a sudden something of a much bigger interest. Alongside other things.
It would be stupid to say what I imagine the people around there to be but I often look at some LA/somewhere else in Cali-based blogs and think "they all communicate a certain attitude. Maybe it's them personally. But maybe it's just that exact place having a certain character, which ultimately adds to your way of dressing and writing and gives you this little puzzle pic transformed through that particular blog".
Similar thoughts on San Diego. When staying in La Jolla at an abnormally beautiful private place, I appreciated it very well but I'd just love driving there again and just walking down the beach and enjoying the whole relaxed atmosphere.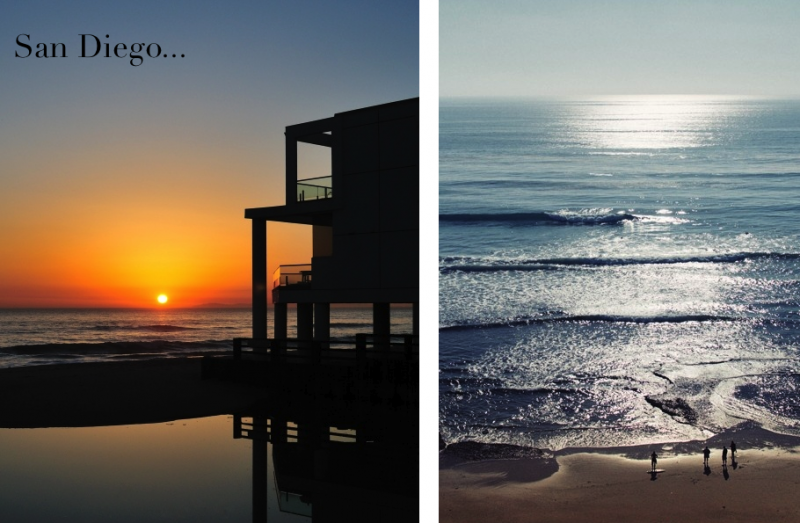 Isn't this just beautiful?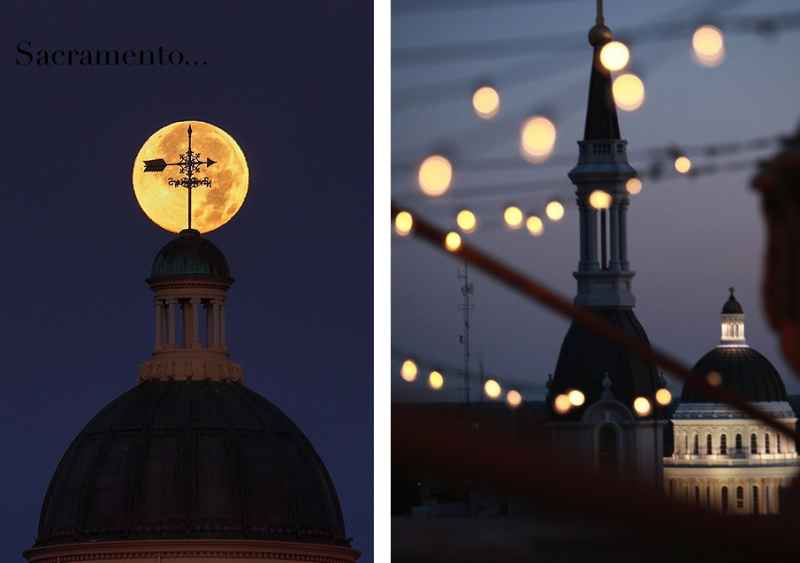 Sacramento's old State Capitol looks building looks just gorgeous; worth a visit? Yes? No? Maybe?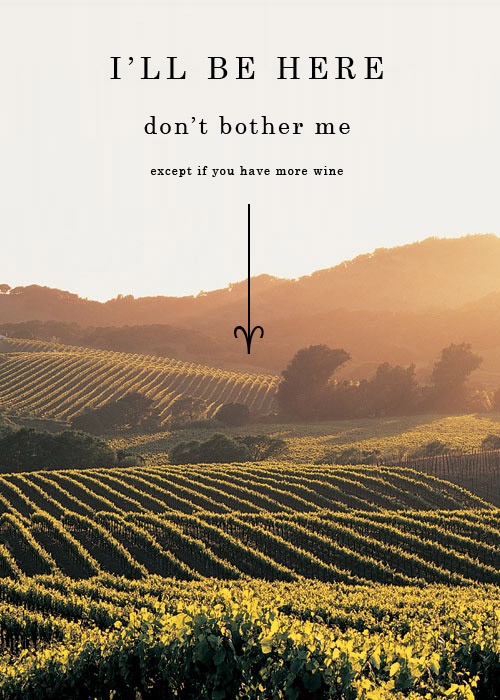 And what about Napa Valley? Might be totally different to funky glittery Barbie doll LA but after hearing only positive things and actually reading and seeing even more positive images, I'd love to go there for a day. Or two.. just to drink wine and pretend that life could always be like that one on this picture ;)
Picture credit: Title picture is full courtesy of Henrik Purienne found via Dazed & Confused Magazine Digital.
The rest of the credits can be found through my Pinterest.