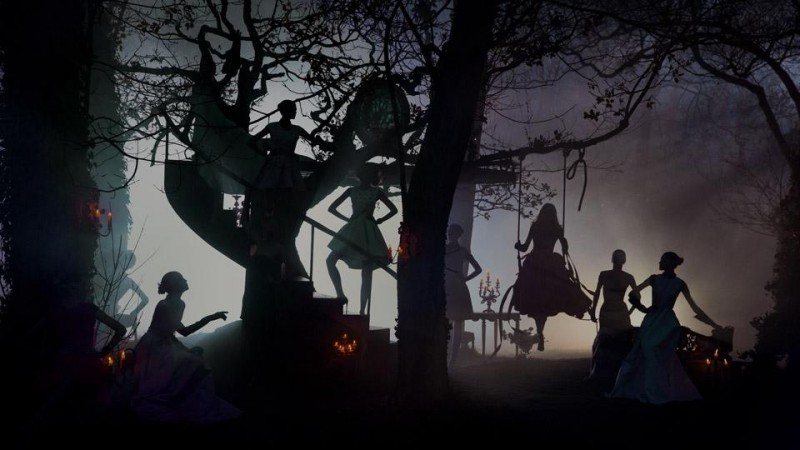 It's finally time to watch the full version of Dior's Secret Garden sequel and I couldn't be more thrilled.
While they already got me with their first part back in May last year (for more, click here), I really enjoyed their little teaser of their "part 2" version, only released yesterday.
http://youtu.be/RuC2Pff3TA4
(Teaser)
Well, that went quick; there was no official release date for the full version and just within 24 hours of teasing all of us, Dior decided to let go for their second little short film gem last night.
http://youtu.be/PSjdnsJepgc
(Full Version)
In a different, much darker, foggy (obviously) and mystique mood, compared to the first Secret Garden feature, this year's film (again directed by Inez van Lamsweerde & Vinoodh Matadin) presents the French fashion house's F/W 2013/2014.
I'm not the greatest Depeche Mode fan and although I loved the music playing in the background while watching the girls running down the endless corridors of the castle and taking the steps to the garden last year, I somehow don't quite feel the whole thing in their second film. I rather stick to their teaser (up there) and their first part back in 2012.
"What's happening in the shadows of the groves in the royal demesne?", Dior asked.
Well, I'd say Daria Strokus (once again) & her girls throwing a little dark themed and glamorously celebrated Dior party in a forest. Including great jewellery, make up, breathtaking gowns & some swings to keep in shape.
Picture credit: WWD & full courtesy of Dior.