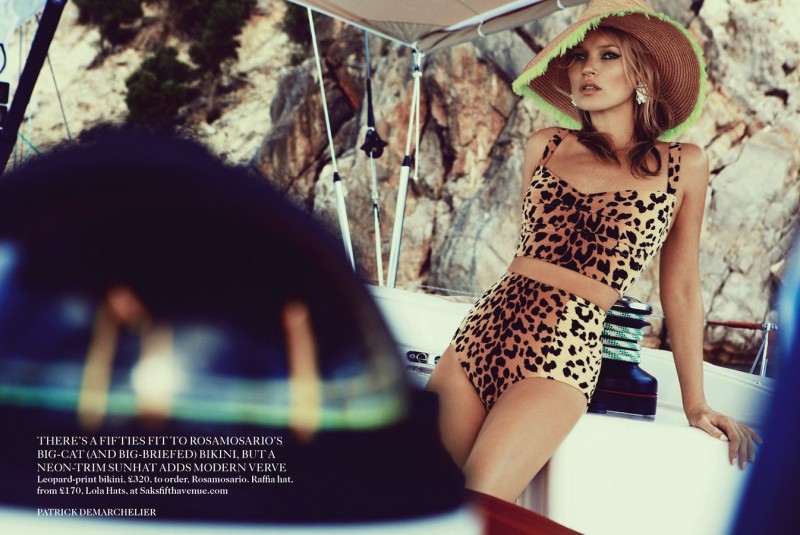 Question: Could British Vogue have chosen a better cover girl and editorial for their June issue? You know the answer, right. Of course not!
Shot by mastering Patrick Demarchelier, the matching editorial finds itself in St. Barths on their "racing yacht" theme craving for nostalgia.
Bold classic prints and stripes mixed up in hot pink shades and a lot of white spots (no surprise), there is no other way but to wish your holidays coming a little faster.
And the cover itself? The rose, the make up and the simple and still so fresh appearance just immediately embody that boho-romantic 60s look only Kate Moss is able to pull off in a cool way without getting too girlygirl.
My all-time number 1 is back and it seems like this is her month; first the release of British Vogue's issue, then the St Tropez campaign. Oh I simply love that woman.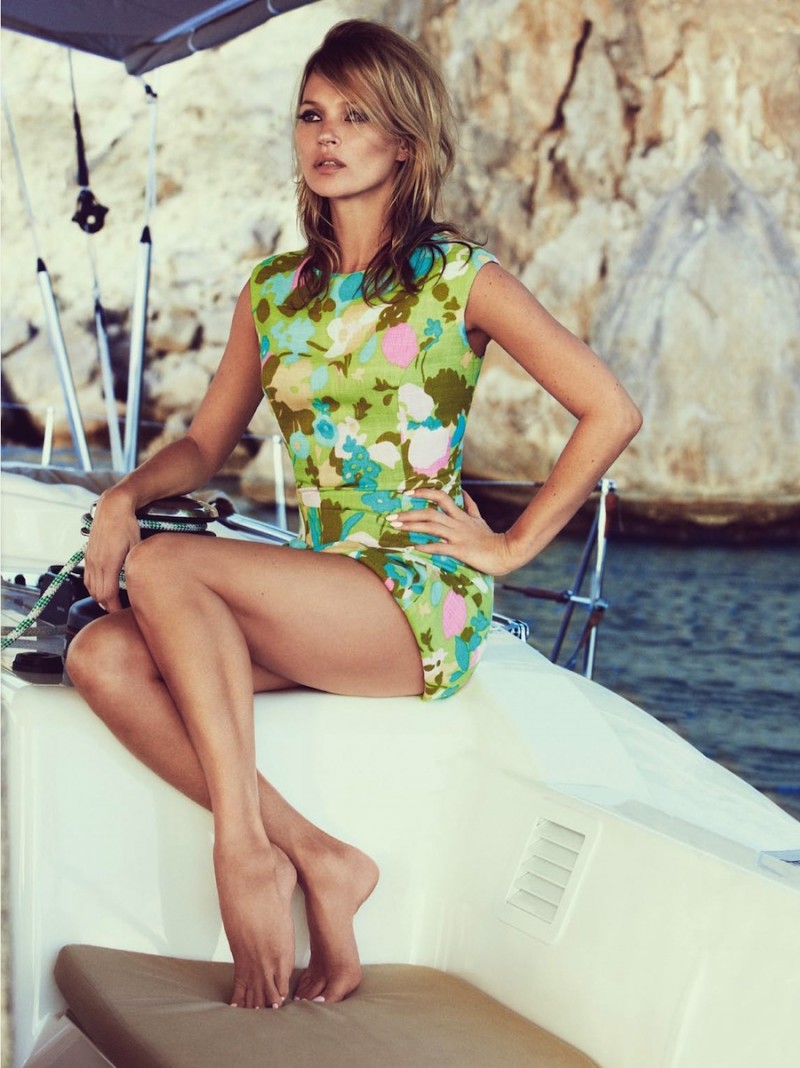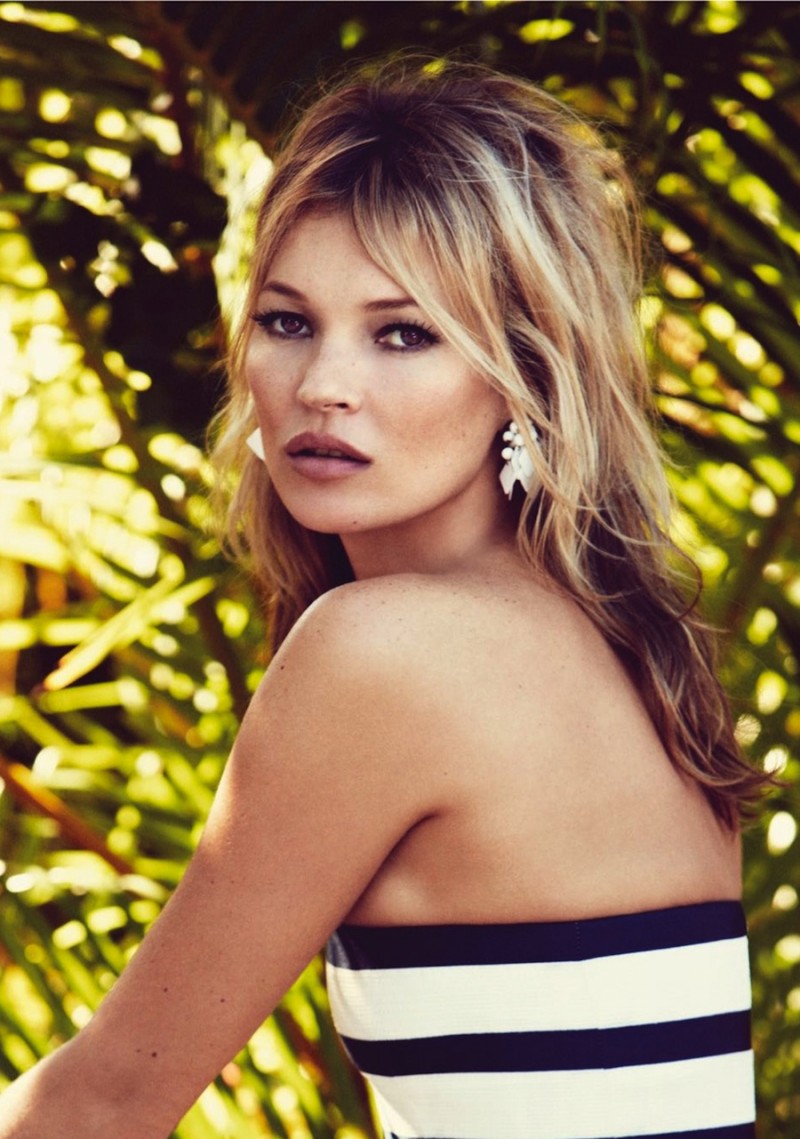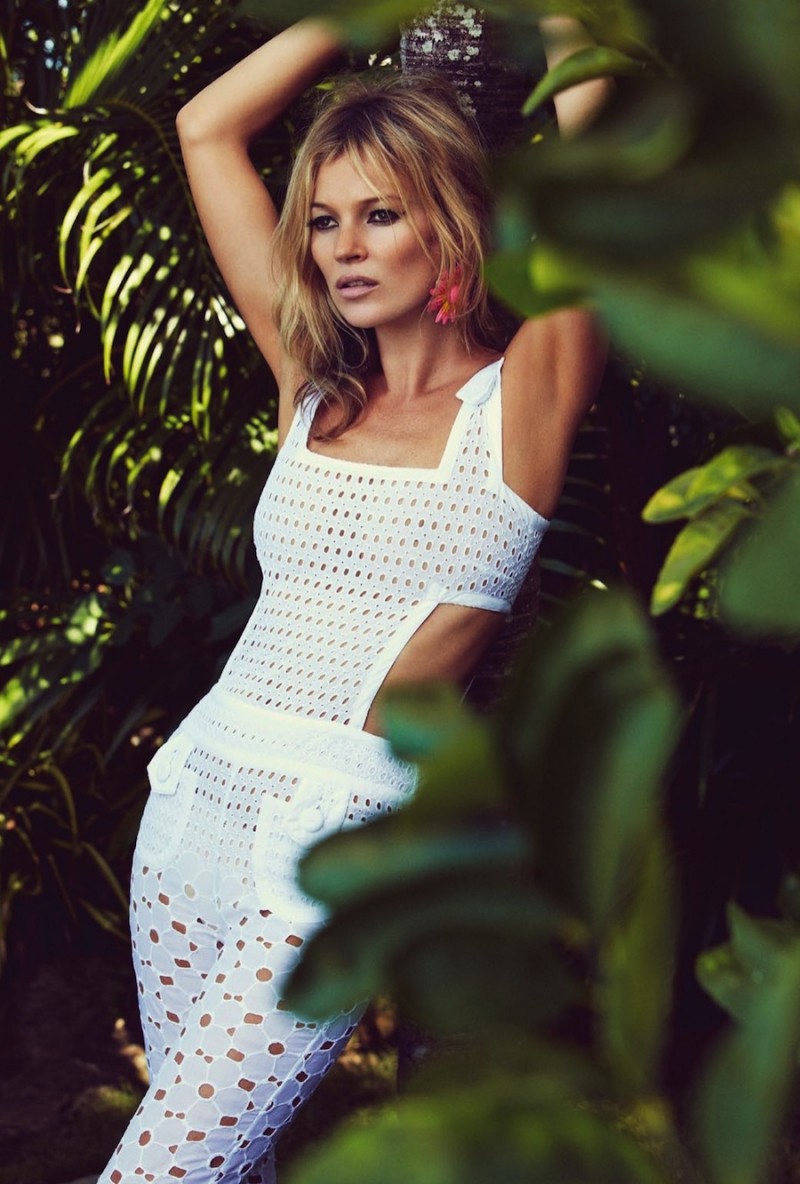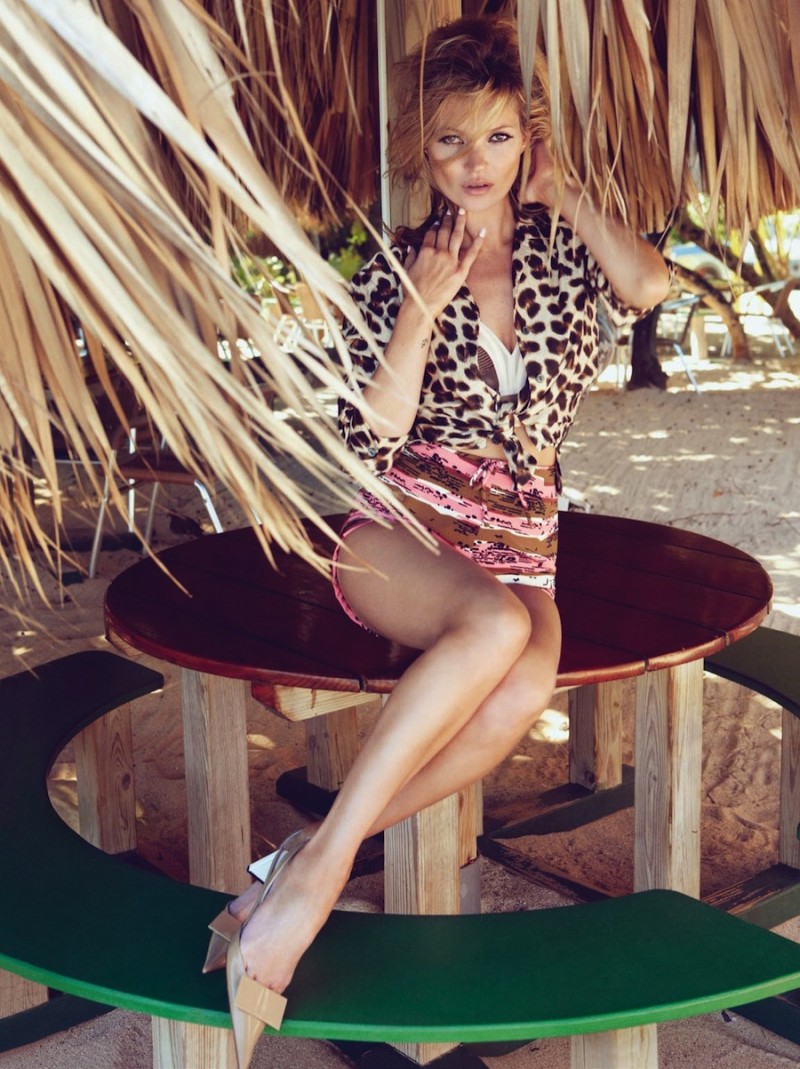 Picture credit: Courtesy of British Vogue