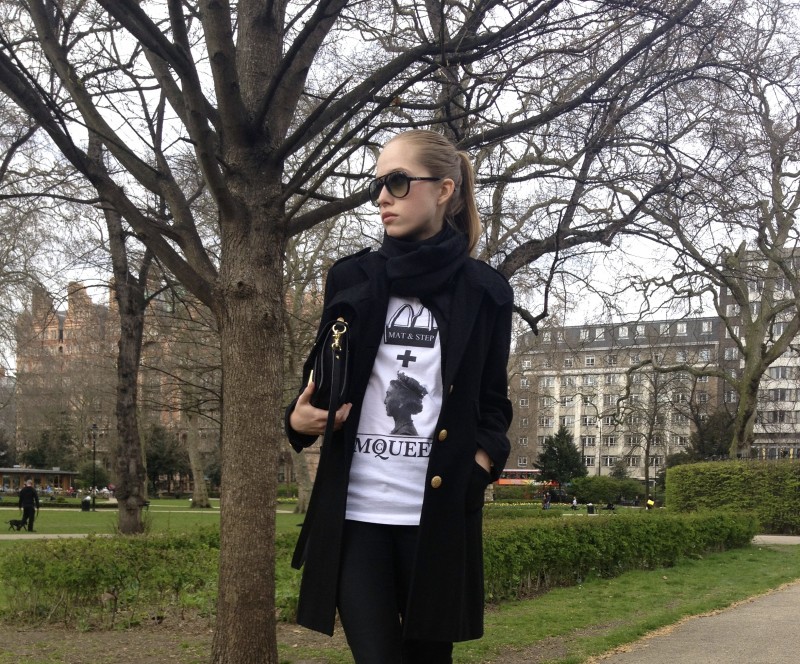 Pictures from last week's stroll through Russell Square park on the way for a quick and easy dinner. Okay, it's more of a little green but enough to get some fresh air and food before heading back to paper work.
I wasn't in the mood to change anything about my "study look" (does this even exist for anyone!?), so I just threw my good old coat over (hopefully one of the last times for this season) and took my all-round shoulder bag.
Daylight is staying for longer finally and although I still don't have my real camera back, I thought it won't hurt to post this effortless whatsoever outfit on the blog as well.
Coat: Remy Hall, Shirt: Mat & Step, Trousers: J. Brand, Scarf: Gucci, Sunnies: Ray Ban, Bag: & Other Stories, Shoes: Ovyé