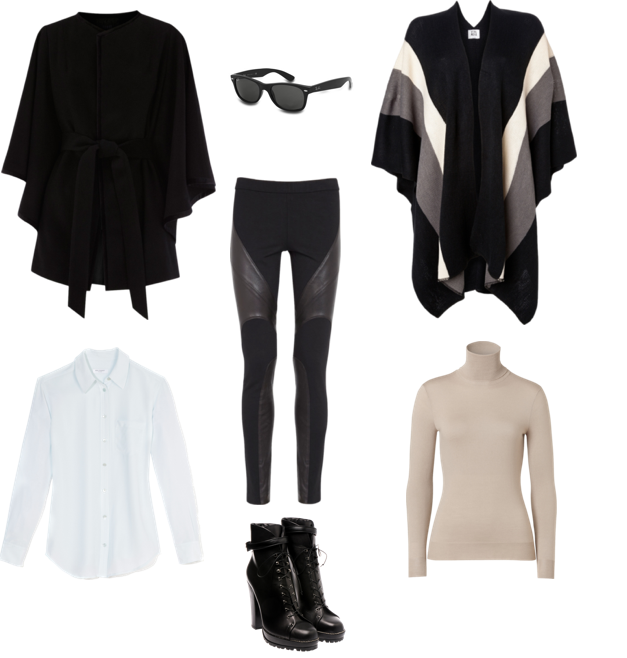 Unexpected weather changes make me want to wrap up immediately in one of those capes. Combined to some robust high-heeled bootees & low-keyed accessories left on the bottom, I'm having those two different looks in my head.
The black cape does it on a more simple basis, which I'd possibly pair up with some golden hoops (just to get a little twist), while the striped friend does a more attention seeking job.
I'd be topping it preferably up with a classic hat and either some nude gloss shades for the stripes or a dark berry tone for the left one.
There you go.
Trousers: Haute Hippie, Boots: Alaia, Sunnies: Ray Ban. // Left Look – Cape: Coast, Blouse: Equipment // Right Look – Cape: Vero Moda, Turtleneck: Ralph Lauren