Showrooms at Somerset House are simply beautiful in comparison to other showcasing events or fares I've been to. I guess I could stand there watching the architecture solely while forgetting about the actual intention to go in.
That was my second time getting that much hyped press pass for the different exhibitions, which appears to gain in importance season by season.
While I just went over with a big question mark covered up by a much faked self-confidence boost last year to claim for that pass, this year seemed to be much stricter.
But no problemo for La Pulcinella – at least I was feeling motivated enough to sign up for this pass and give all the needed details in. And Hallelujah, thank you so much dear lady at the counter, (feel the irony) that you accepted my statistics once again when showing them live and finally handing me that piece of paper with my name and a nicely soft band over.
(something I found so incredibly ridiculous that I started asking myself whether there are many bloggers faking their statistics and stuff .. otherwise I couldn't explain why they make such a big deal out of it; I associated this weird "security check" to the one at the airport… "no guns, no knives, no liquids.. just me and my luggage, thanks").
So after spotting Sabrina from afterDRK, a blog I just started reading but appreciating already (and who stood in the line next to mine to do the same procedure), I was ready for the "take off" from the "Bloggers Desk" of the entrance hall and finally entered the pretty galleries, which were filled with different designers.
I don't know exactly why but there's something going on with hat designs and me .. not that I'm planning to get those bunch of feathers any time soon on my head when getting my coffe but if I'd be invited to the Royal Ascot, I'd probably consider one of these designers like William Chambers or Piers Atkinson (above) to be my hot spots to recall upon.
(Being invited to the Royal Ascot is by the way as unlikely to happen as the aforementioned family planning coming to life any time before 2028)
Still, I like strolling around these places and seeing some really nicely picked designers. It may not be as "lively" as a fashion show at the tent but it's much more of a face-to-face experience. I recently started enjoying to talk to some people at their stands and get a little comment on what they actually have to say about the designs; something I didn't and still don't always appreciate. But it seems as if I did an exception this time.
Next to these hat masters, I also spotted Mawi for another time at the exact same place as last year. Her clutches went big from initial criticism by some to absolutely vibrant and partially accepted by others.
As mentioned in one of the posts before, I also made my way to Triumph's pop-up store at Covent Garden at which the German lingerie brand took you on a journey of their evolution. The store was completely covered up in a timeline starting from their first designs to contemporary underwear, which you were even able to purchase immediately. A really cute idea with great focus on details and information without overloading the visitor.
My favourites were definitely the pictures of different models wearing their lingerie… especially Helena Christensen looks absolutely stunning in Triumph's pieces.
All in all I think this year's fashion week was quite relaxed .. sure, some stress but still relatively relaxed. There's been a fuss about the whole dressing up and getting dressed debate, which Suzy Menkes rolled up and which was continued on several blogs discussing it from every angle ("Yes, people dress for others and I think it's ridiculous" , "No, it's okay, "It's sad", "I disagree but then I agree", blah blah blah) but all I can say is that I'm happy not having joined the crowd of show offs or impatient VIPs of this broad world. It was nice seeing LFW again & I'm looking forward to it in summer or 1 year time.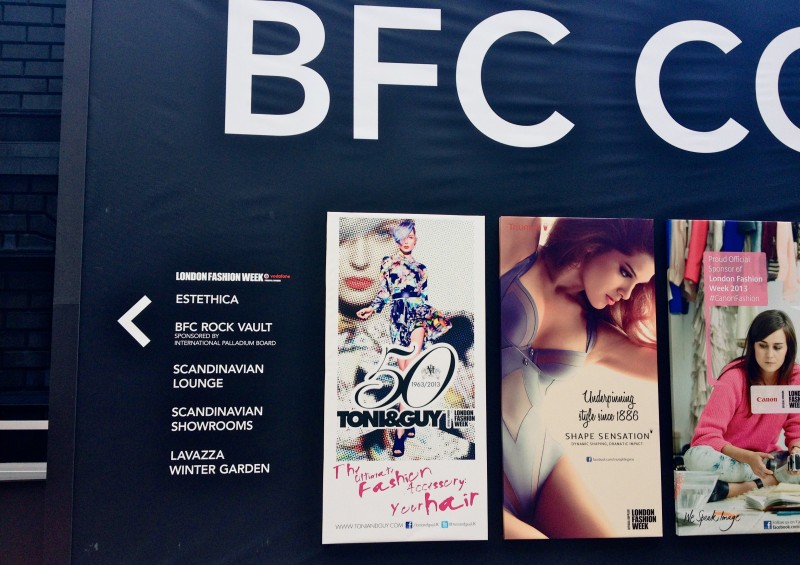 The courtyard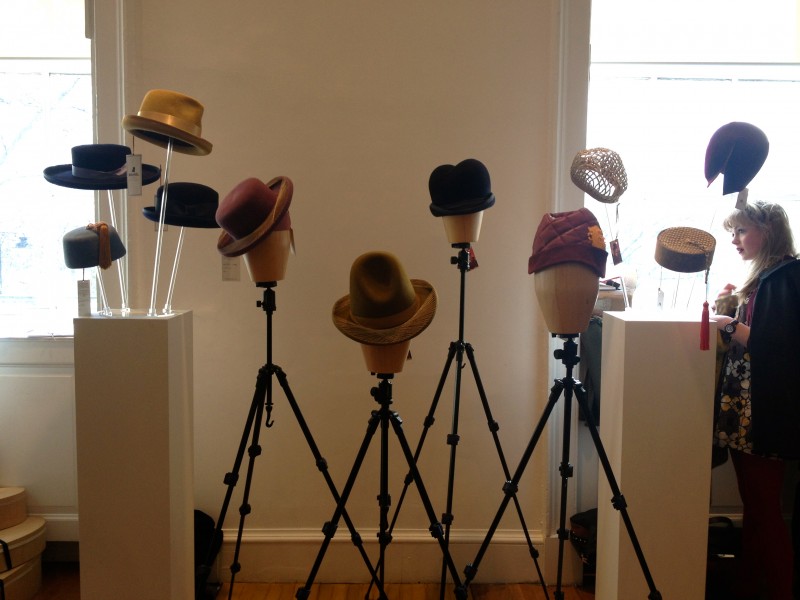 xxx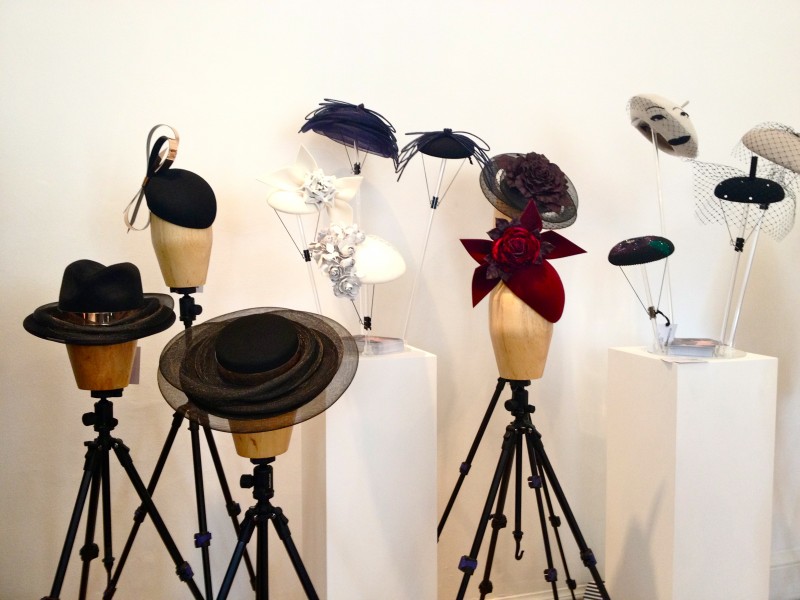 William Chambers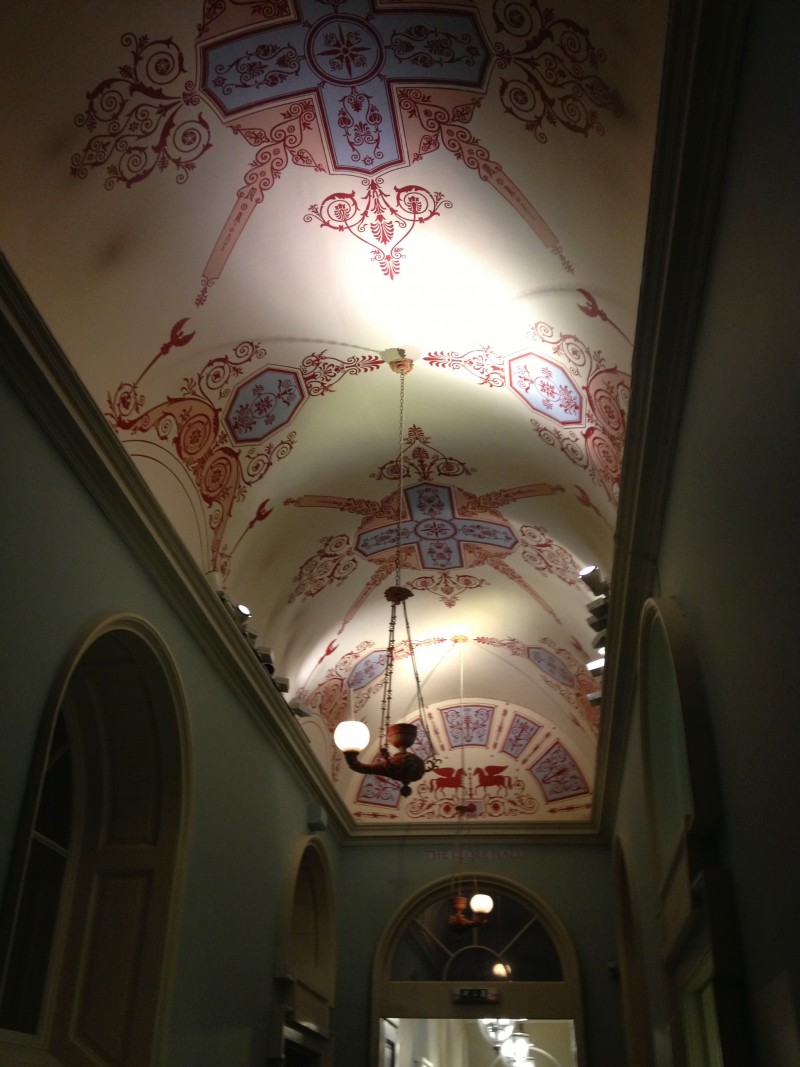 Beautiful ceiling
Topshop & JW Anderson showcasing their collection
Sophia Webster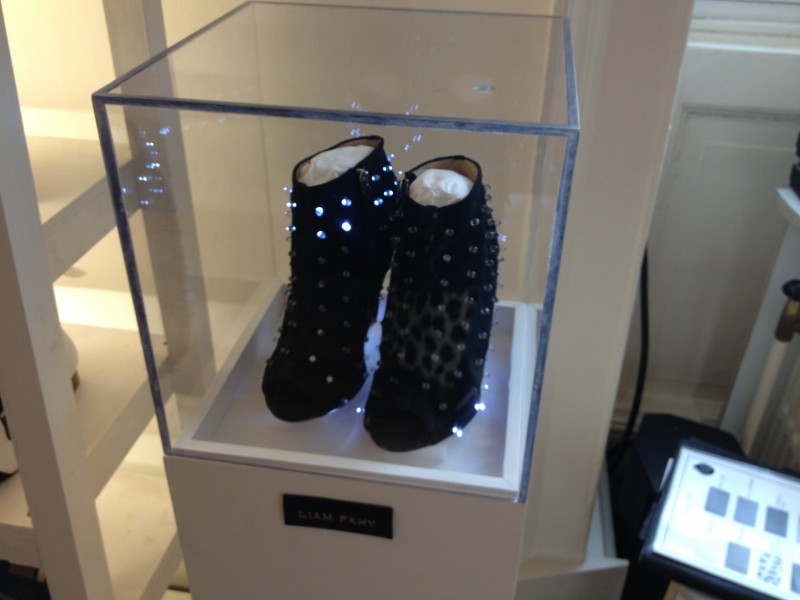 Liam Fahy Shoes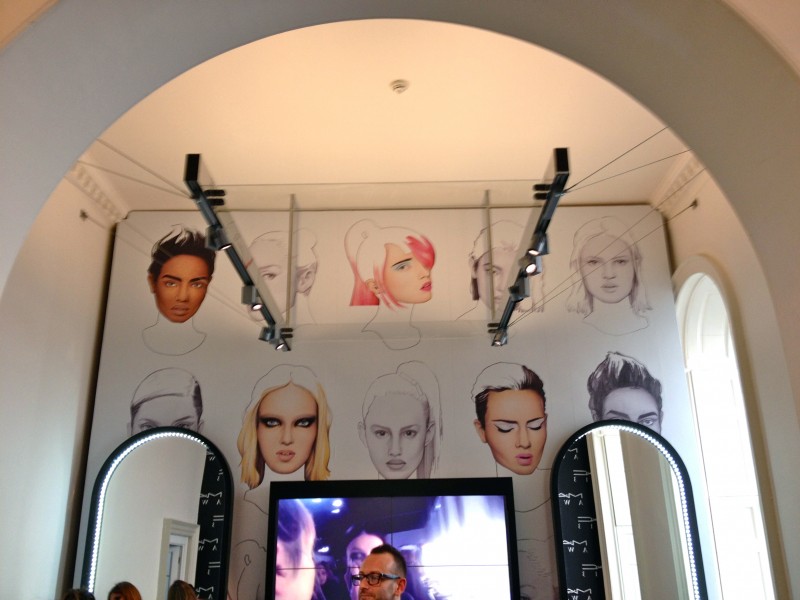 MAC Cosmetics corner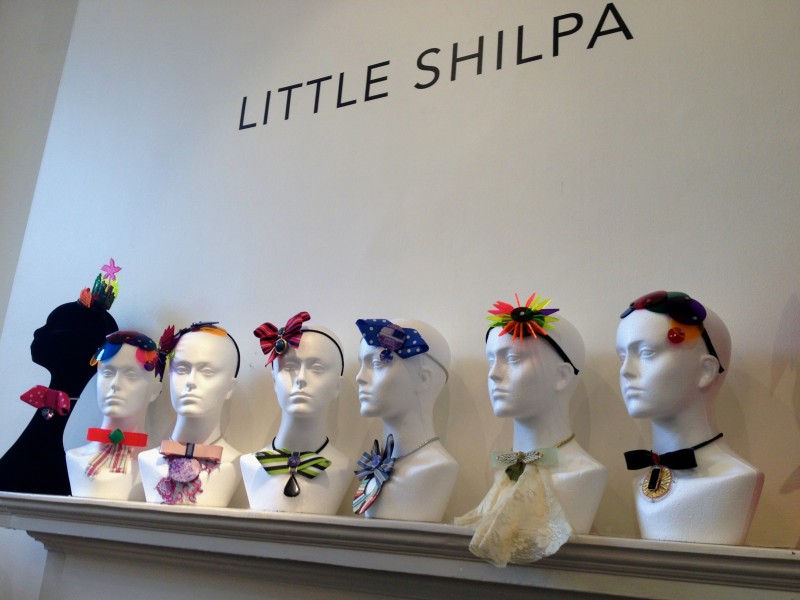 Little Shilpa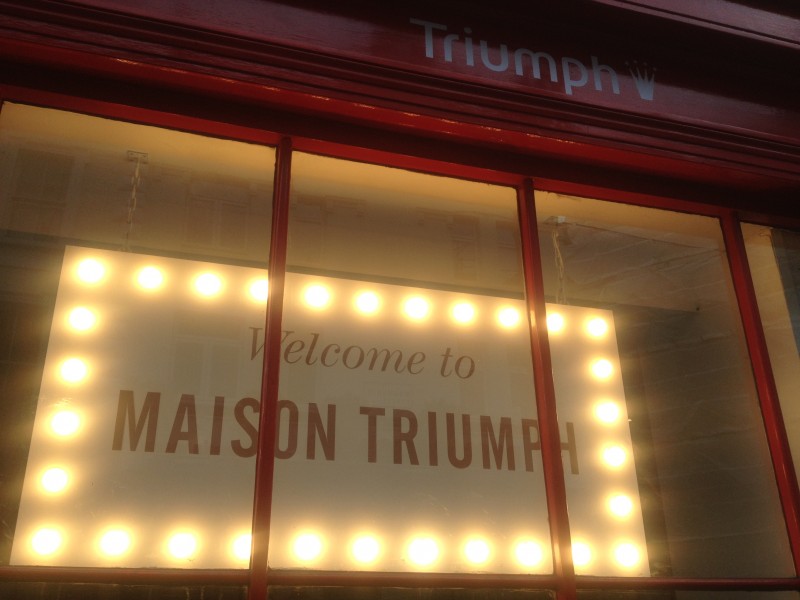 Triumph pop-up store at Covent Garden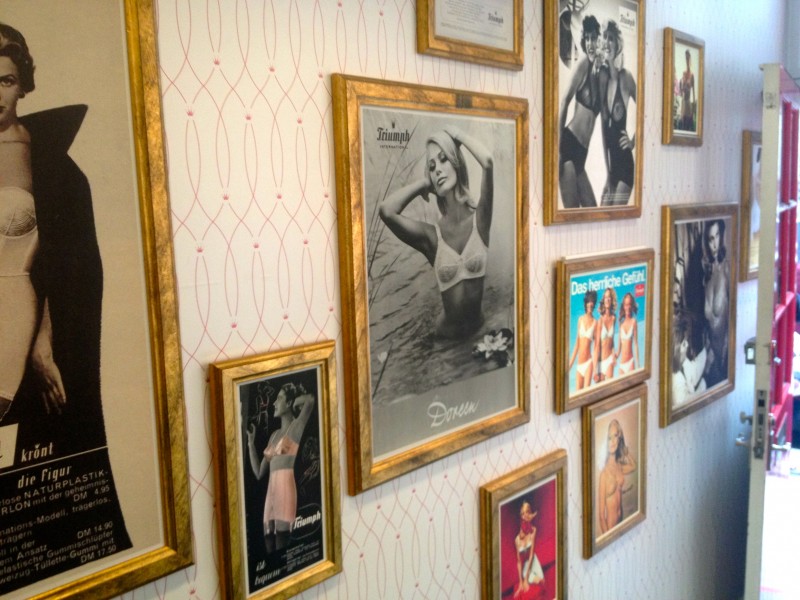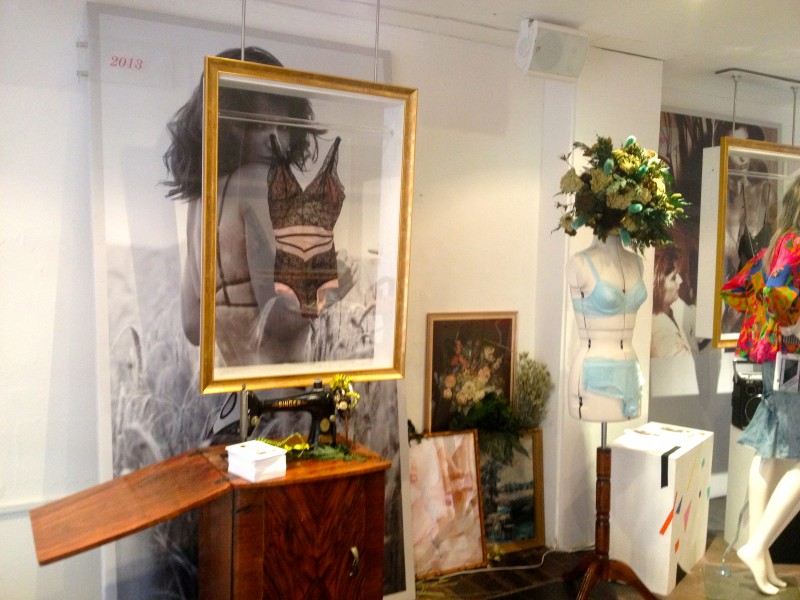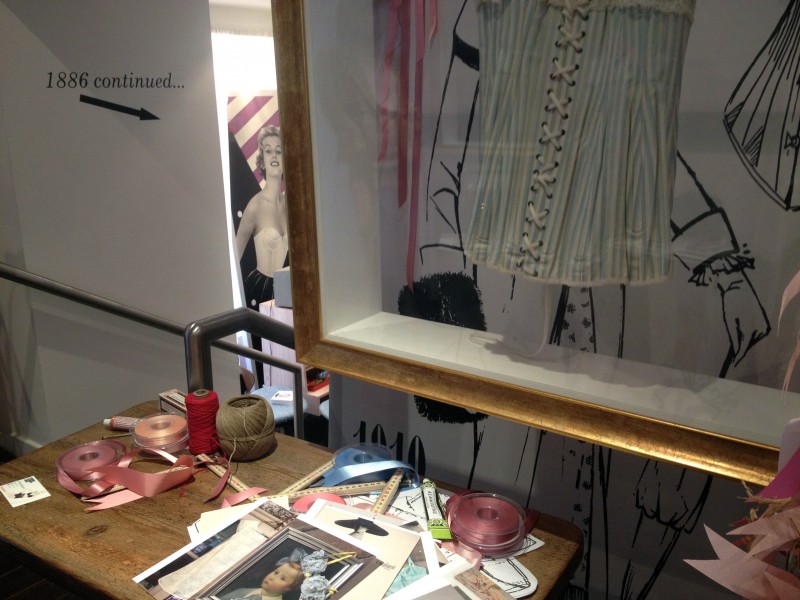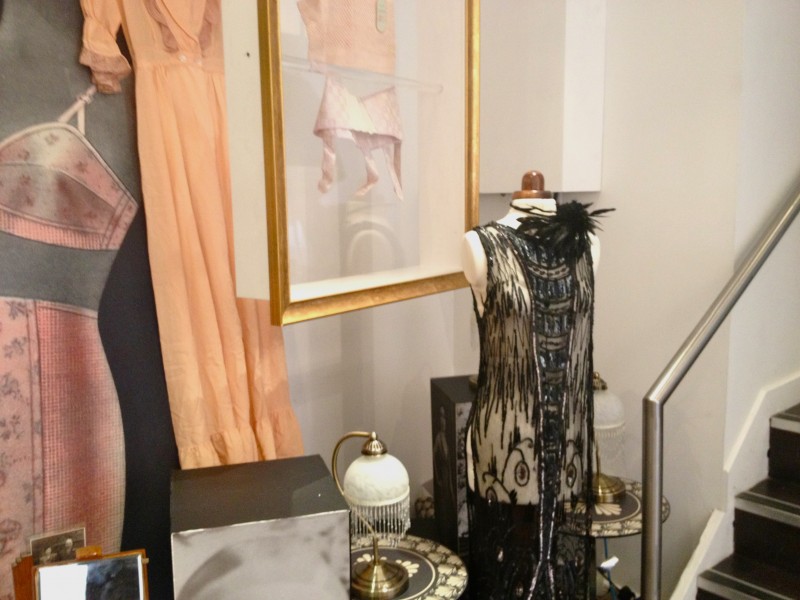 That singer machine reminds me of the one my parents have. I love it!
Designer collaborations with Triumph; Matthew Williamson gone wild again ;)
Louise Gray & Triumph
Love that sofa!
Helena Christensen for Triumph; I simply love this picture.
One of the changing rooms being all lighted up and again… I like the interior (especially the chairs)