The circus left NYC behind and built up its tent in the middle of Somerset House in London. Yes, (surprise) it's London Fashion Week and obviously, I couldn't resist but to take a look.
As already written, I didn't beg for any invitations (in contrast to last year, I knew how the process would have been going if I would have been a little more behind it this year) but at least I applied for my pass that allows me to stroll through the huge buildings of Somerset House and look at all the showcasing designers who don't present at a proper show.
Next to Mawi about whom I wrote last year, I also spotted some amazing hat designers and can't believe that I thought that Philipp Treacy could be the only reigning one in the UK (blog post to follow).
As usual, the were masses of people gathering outside the tent – from show ponies, attention seekers and other (slightly) mentally disturbed creatures to real business people and partially some inspiring bloggers, buyers or others. I think everyone and everything was making its way over there on Friday when LFW officially started.
In middle of these people, there was me standing there quite excited to shoot some looks and feel the surrounding.
Yes, I was excited but I somehow felt more cooled down. Maybe I missed some great people in the morning (as I just made it there during late noon) but it seemed as if even more crazy heads were coming together and the inspiring looks were rare.
Maybe I also didn't care so much last year but this year it seemed a little strange when I spotted some specific people. I also think it's having something to do with the usual first-day effect but still:
Somewhere-over-the-rainbow guys (my description for boys who are neither gay nor straight nor transvestites nor bi-or metrosexual .. there are just NOTHING) all dressed up in a mix of fetish pieces and ridiculous statements. I just couldn't believe that this is true; one of them has tapped both of his eyes and ran around with a blindman's stick… how tasteless can you get?!
For a second, I thought about asking one of them what their profession outside LFW is. I was too curious.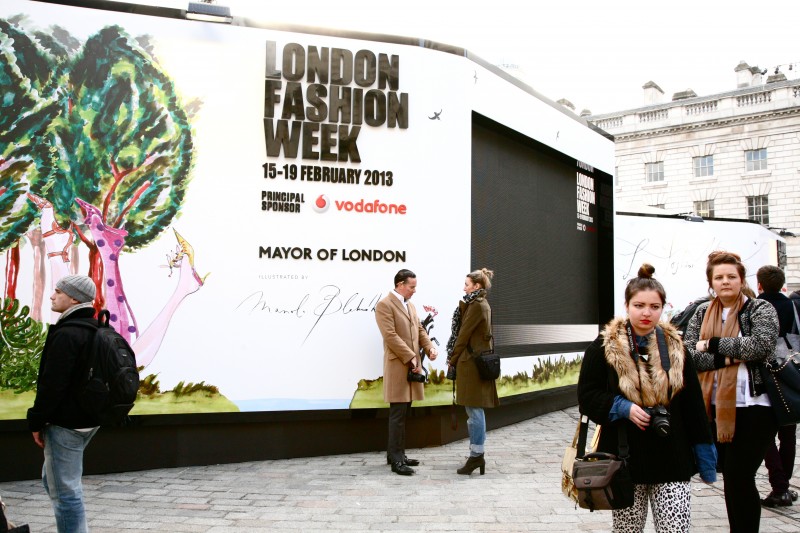 But next to this, I also spotted very kind Andy Torres from Style Scrapbook who's SO tall in real life. I felt like a little girl (who I am in fact) standing in front of her and taking some shots of her look.
After going through Somerset House and three different showrooms (I was more curious to stay outside, so I left again to save it up for Saturday), I headed to the pop up store of Triumph, a German lingerie brand, located at Covent Garden. The interior was absolutely cute and took you on the journey of Triumph's evolution over the decades. A really nice idea (blog post to follow).
I was in great company for the whole day; Tabea Winkler (and we're not related but we share the greatest last name on earth;)), blogger and owner of Dolcewitafashion, went there too and we managed to take a look around together! :)
I also bumped into Rachel Ma, head designer at N.A. Fashion Co, Ltd Shanghai and owner of MA Ltd.. If there's someone who works 24/7 then I guess it's her; an inspiring person with a lot of power.
The day ended with Rachel at Embassy Mayfair at the after show party hosted by Felder Felder who presented at the tent on that day.
I guess you can't really do more if you didn't even plan to go there on the first day. :)
Outfit of day 1
Coat: Dolce & Gabbana
Wool dress: Topshop
Blouse: Ralph Lauren
Necklace & bag: Zara
Sunnies: Vintage
Shoes: Guess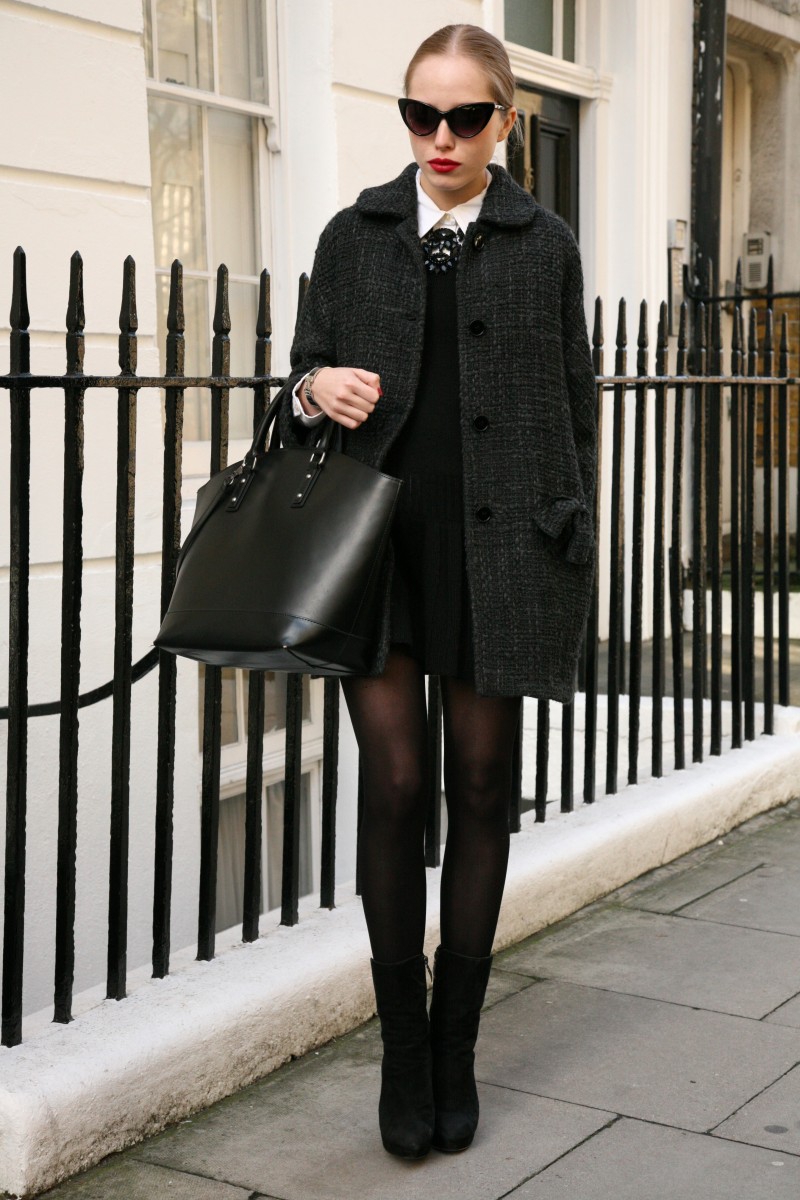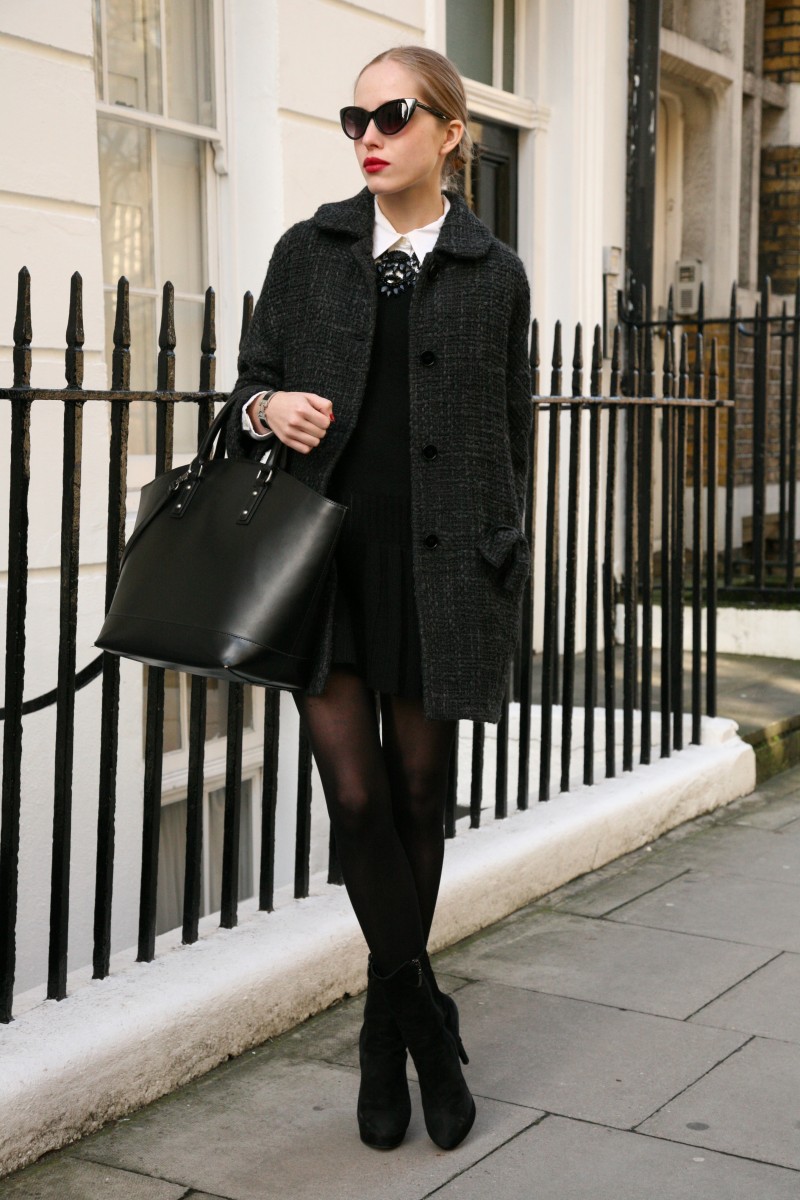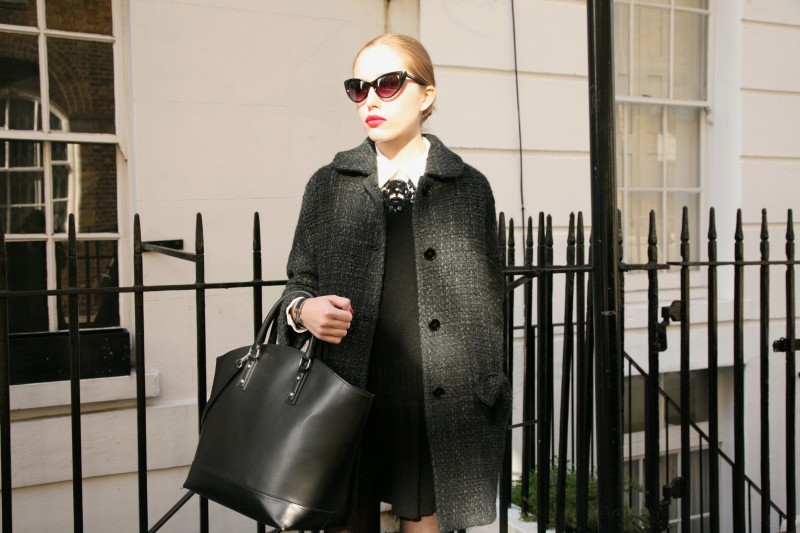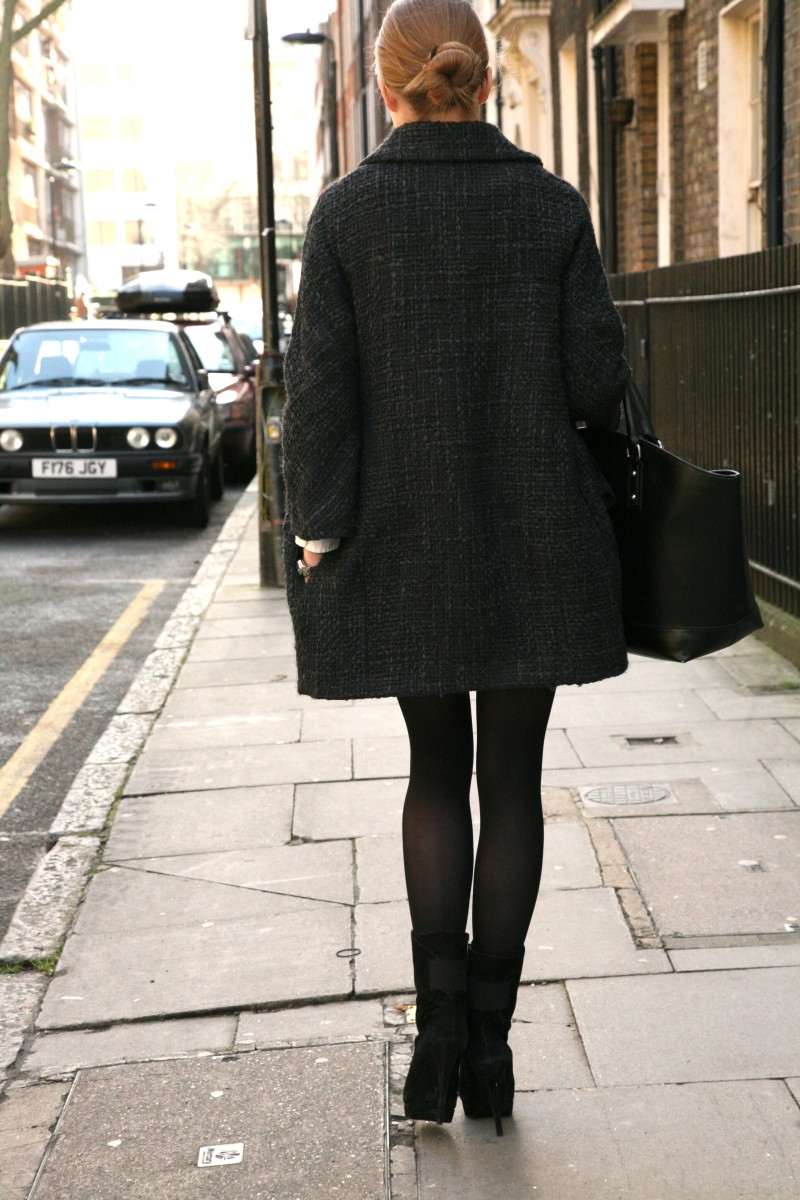 At Somerset House
Rachel – only a type of girl like her could pull off that power clash of colours and throw that nice coat over. Really like it!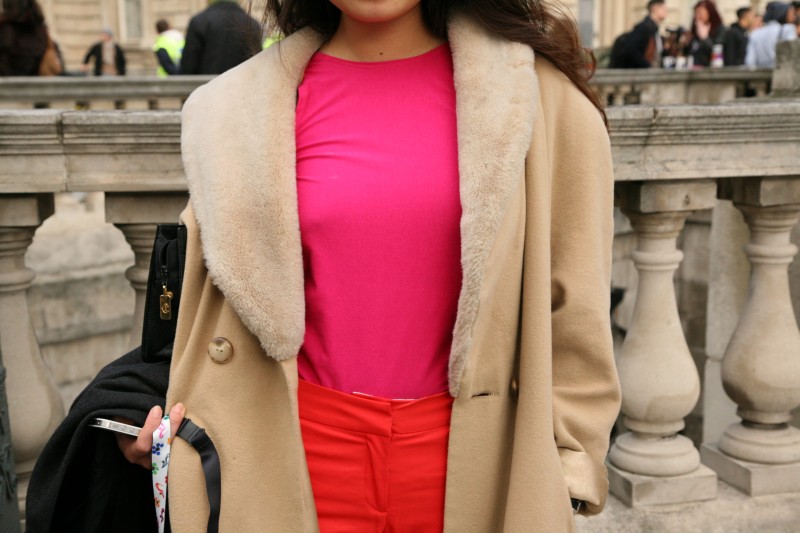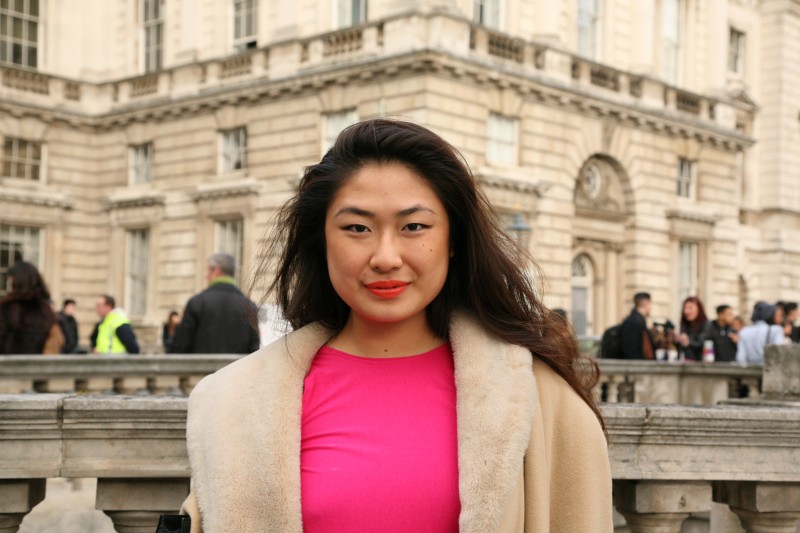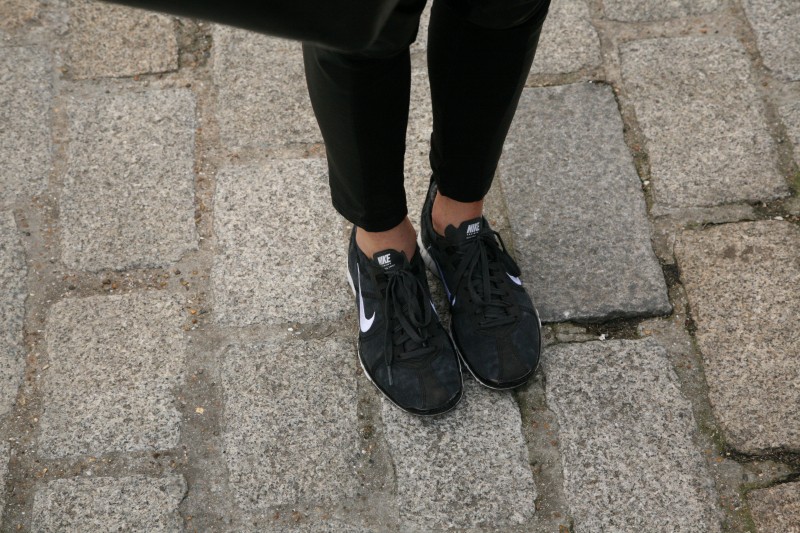 Tabea (Dolcewitafashion)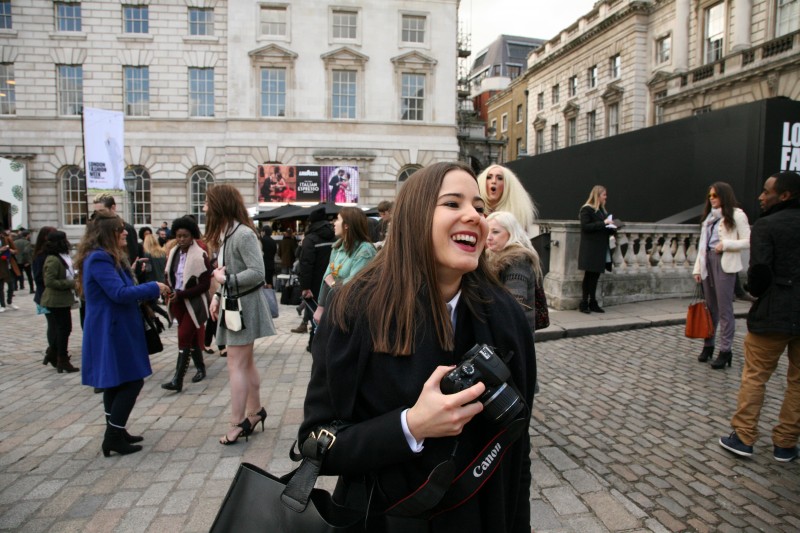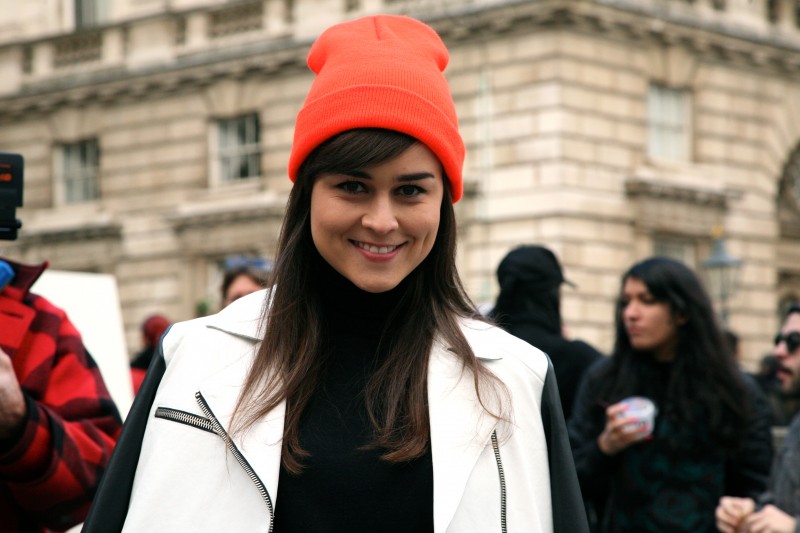 Andy (Style Scrapbook)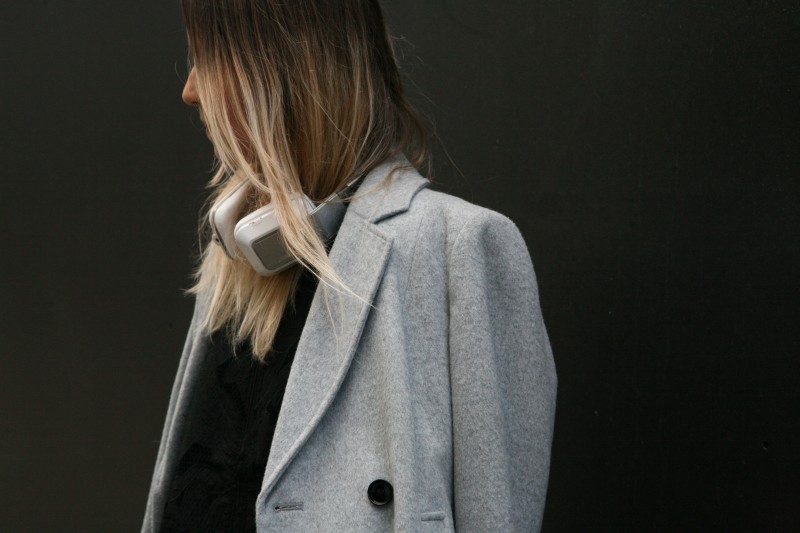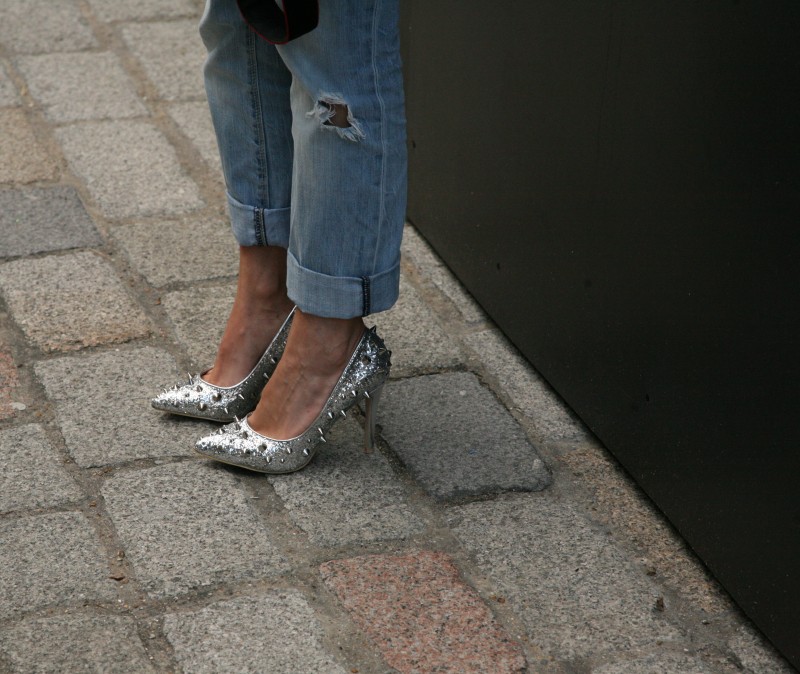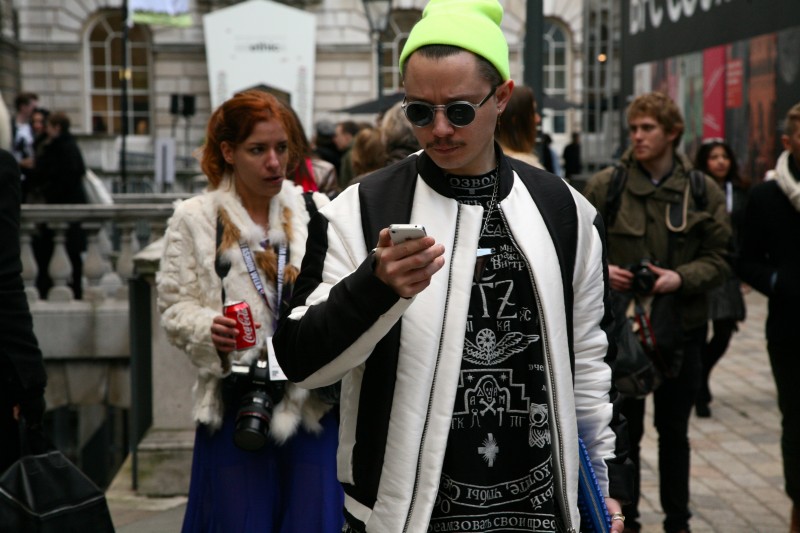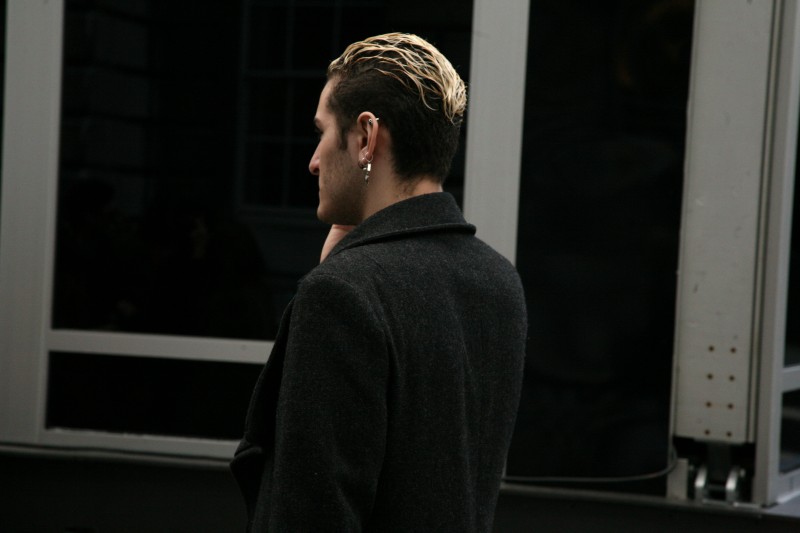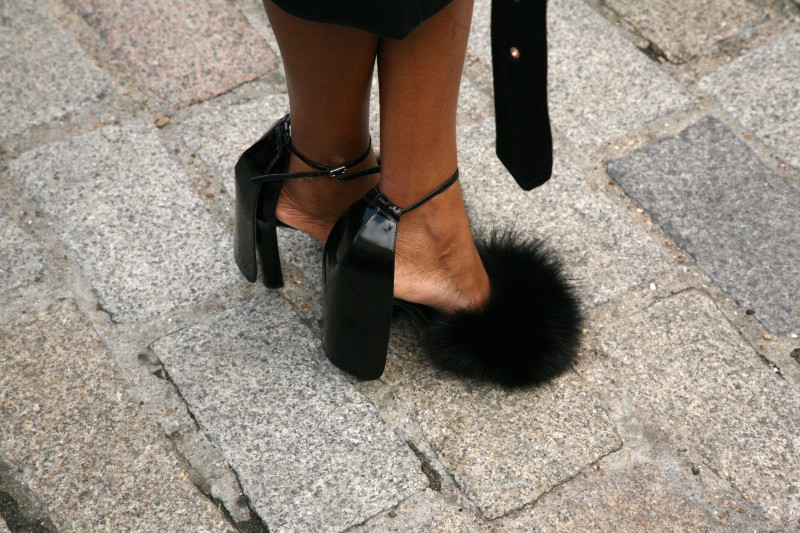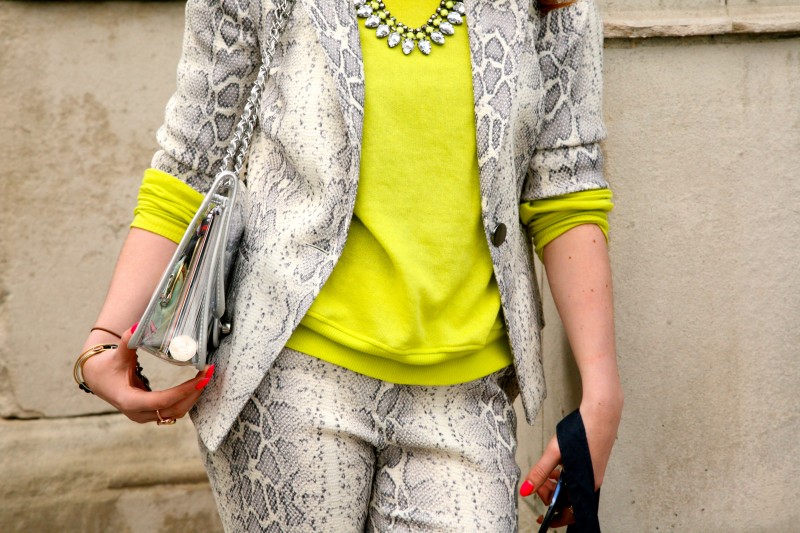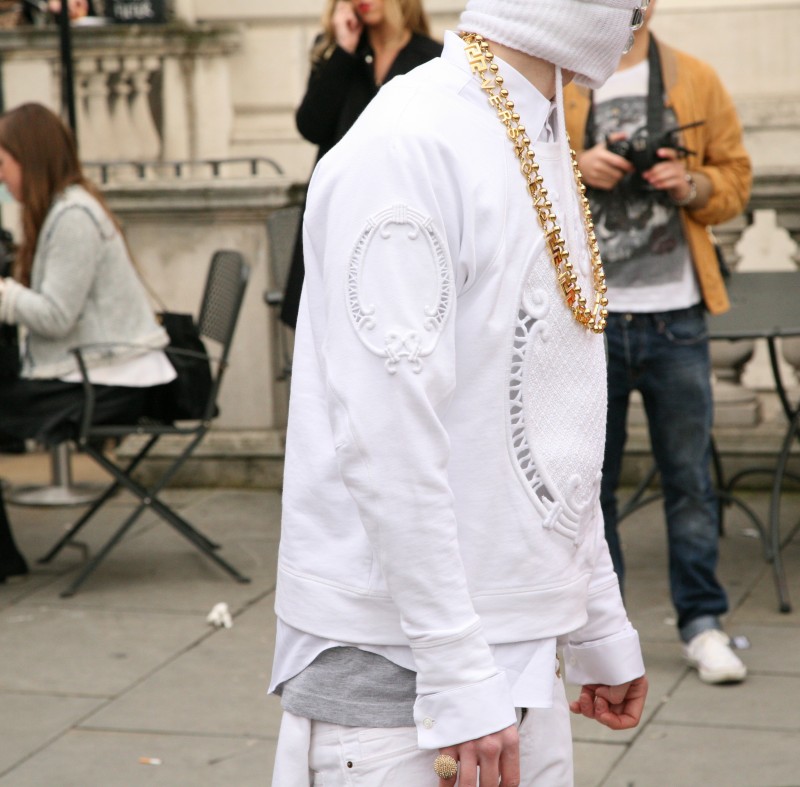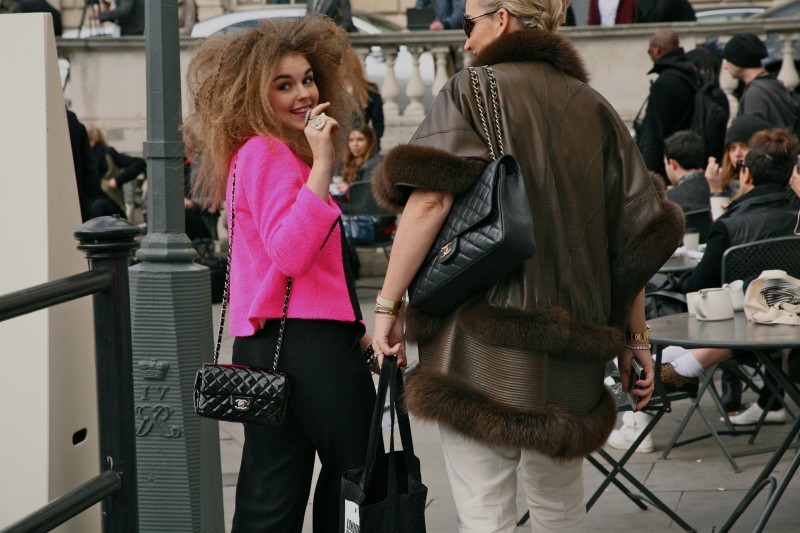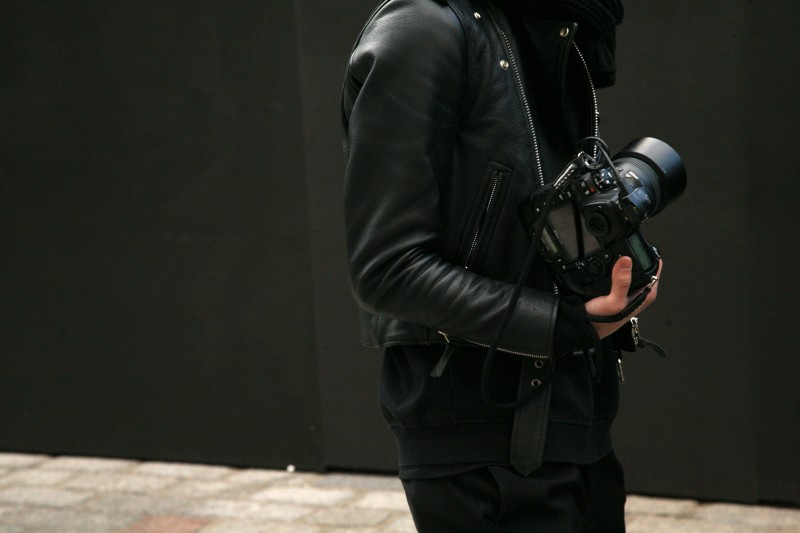 I think this one is my favourite street style shot taken from someone I don't know. I'm very proud how I managed to take this shot without even looking into the camera .. I nice coincidence ;)