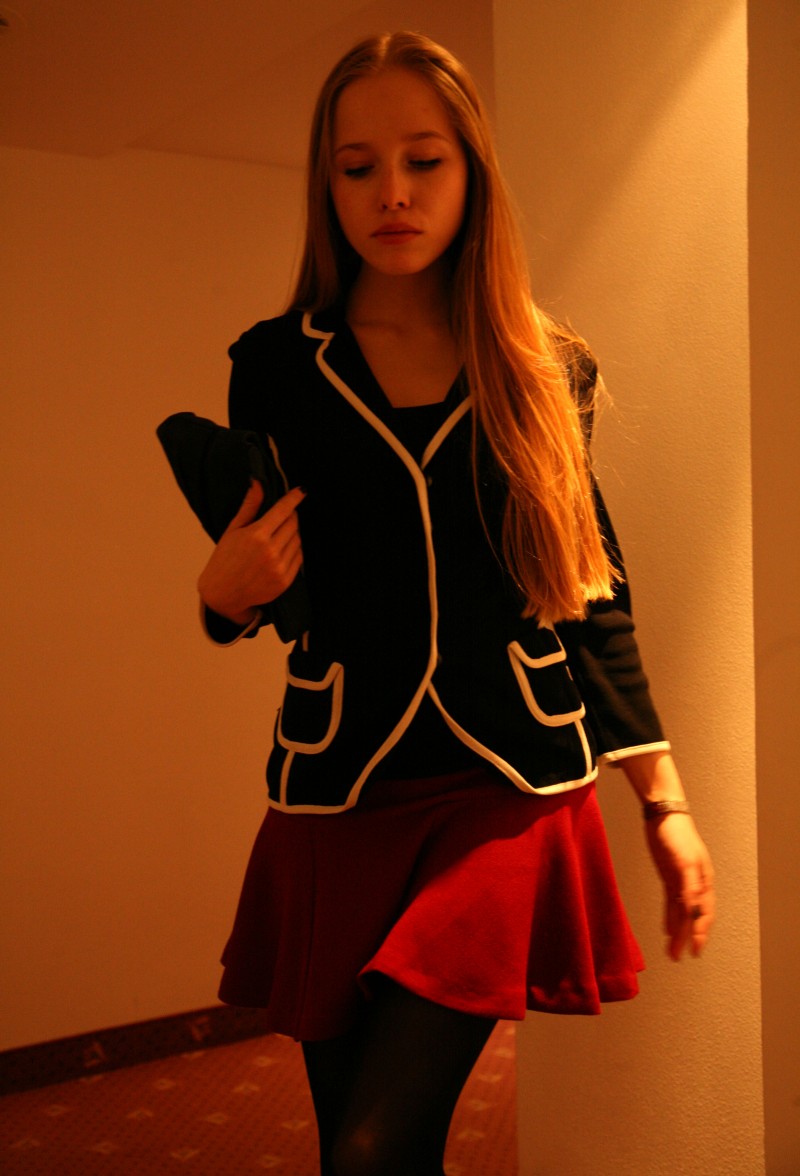 For the days after Christmas and just in time for pre-excitement for 2013 to arrive, I stayed with my skirt-looks.
I wore this very lively skirt back in fall when combining it to my leo coat, which was (frankly) a much more "riskier" combo than this one.
The importance of letting personal taste, occasion and sense for appropriateness meet, seems not always easy for some but appears fun to me.
It's that chance to re-style some nice but recognizable pieces and give them a completely new way to "live".
Since I'm more on the conservative side at the moment (on holidays, with my parents, not in London but in a more …"not so fashionably open-minded" surrounding), I love to get this red skirt in scene with some more classy pieces.
Yet I went for the sharp heels but also because I love how these heels get your body (thanks to stretched legs) in a great shape.
The black and white tucks of this jacket my mum used to wear (until she realised how much I told her to wear it or otherwise I will just grab it one day) give it a little fresher tone and still let the jacket remain in its style.
Jacket: Bruno Manetti
Shirt: Northland
Skirt: Zara
Heels: Casadei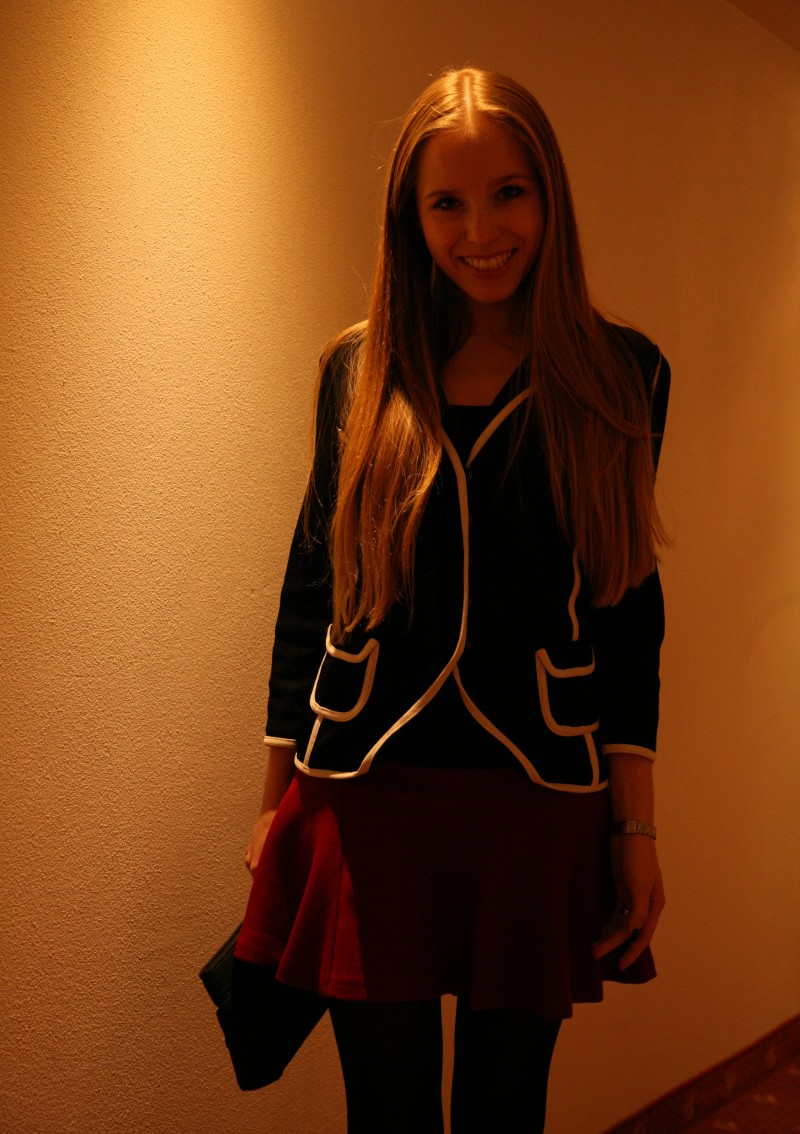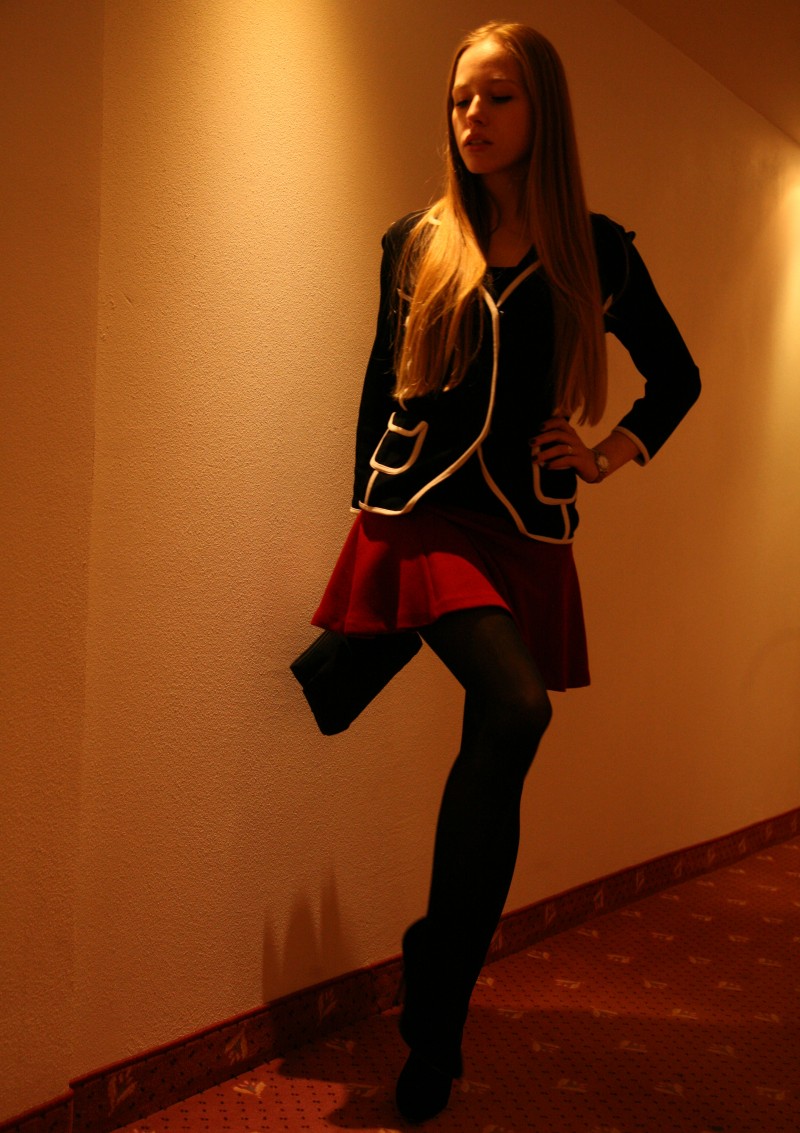 Slightly bugged :D