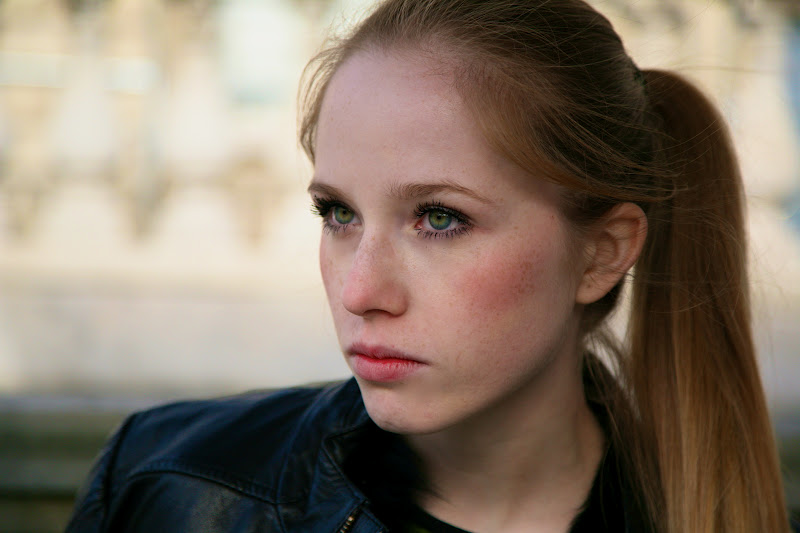 …"you never know what's inside".
2012 in words; there are no words but it's maybe comparable to a box of chocolates: Some pralines were sweet, some were bitter, some were already taken and others turned out to be better than they looked at first.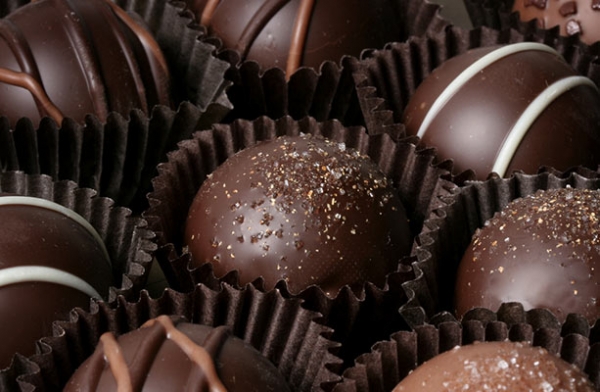 I won't give an overview of everything I've been doing and everything that happened outside the blog. But there are some things I would love to write out and hold on to…I just had to do an extra post of a last year greeting.
I'm thankful for what I was able to experience. Not only in the blogosphere but more importantly offline.
There were some people I came across who literally blew my mind with their personality. Braveness, continuous support and selflessness with a portion of similar humour and nothing but a feeling of just "being there" – all of this could describe these characters.
I tend to get very dramatic with writing such sentimental things and I don't want to keep on with it but all I'm saying is: I appreciate the fact of being blessed with some reliable friends and a strong family that backs me up and gives me everything I need in complicated situations as well as in the good ones.
I really believe that everything comes back in life (BIG KARMA believer when it comes to throwing not stones but rocks at people with this belief ;)). Somehow, sometime. And if I could be Wonderwoman, I would make sure that all the positivity I was able to receive comes back to those particular people at some point.
The offline-online life I was having this year couldn't really be separated.
As I said previously in my outfit-summary (more or less): Since I started getting on a much more personal level with the blog (the outfits, the connected thoughts, my daily life scenarios..), there was the continuous challenge of keeping my blog distant to myself (as absurd as it might sound) in order to prioritize but also to realize the importance of other things again.
It was simply impossible most of the time. The blog became even more me (and vice versa if this makes sense).
I knew that I would get myself in an even bigger vulnerable position – people would start whining over certain things I haven't shown before (out of whatever reason). Some would love it, some would hate it and some still can't decide (I guess).
But if there was one thing that supported me when my inner voice didn't reply immediately,  then I can call the blog's visitors and readers out.
It's not like this is a big business platform relying on different marketing and PR strategies, other people and stuff. Hell no, this is a personal website, which made me (as the person writing these lines rather than jumping for pictures) grow in many ways.
The collaborations I was able to do were fun and I don't want to miss a single one of them. It taught me loads of things (not least about the German and English mailing system which is horrible at some points) and I feel thankful to be able to push the blog even in the collaboration-direction even though I stayed careful.
This blog was never meant to feed me one day and I appreciate the privilege of being able to do what I find mostly interesting and above all: Best fitting for me!
There don't even have to be comments (although I really appreciate to get an immediate feedback!) to make me realise that there seem to be others agreeing with me. Or having any other intention visiting La Pulcinella.
And this makes me incredibly happy – THANK YOU! :)
There were also some times, where this blog has driven me crazy. And that's where the online-offline thing has proven me many times. From monthly posts to daily posts, from personal texts about impersonal things to personal texts about personal things. I can clearly say that it was tricky at some points.  Mostly to myself.
I've got loads of things on my list for the upcoming year and most of them are new challenges.
I think it's important to realise the ups and downs 2012 has brought with it. The good things have to be realised as well as the bad things.
Most importantly I think one has to keep on working on those points who turned out in a more negative way as much as they concern one's own actions. That's where the new year receives chances to become an even better one.
For now, I just want to think of the good things and thank once again each single person supporting.
I read every comment, mail or private message and I recognise and appreciate each single person liking this blog on Facebook, Instagram, Twitter or somewhere else. (Even anonymously). As much as you see me, I do see you.
Having said all of this, I guess 2013 is ready to come (yes, this blog post comes to an end – get the champy out!)
Celebrate & enjoy the gift of being able to say hello to a new year. I can only repeat: Life is like a box of chocolates … and we should acknowledge the opportunities to try different  pieces. Make the most out of it and stay focussed! :)