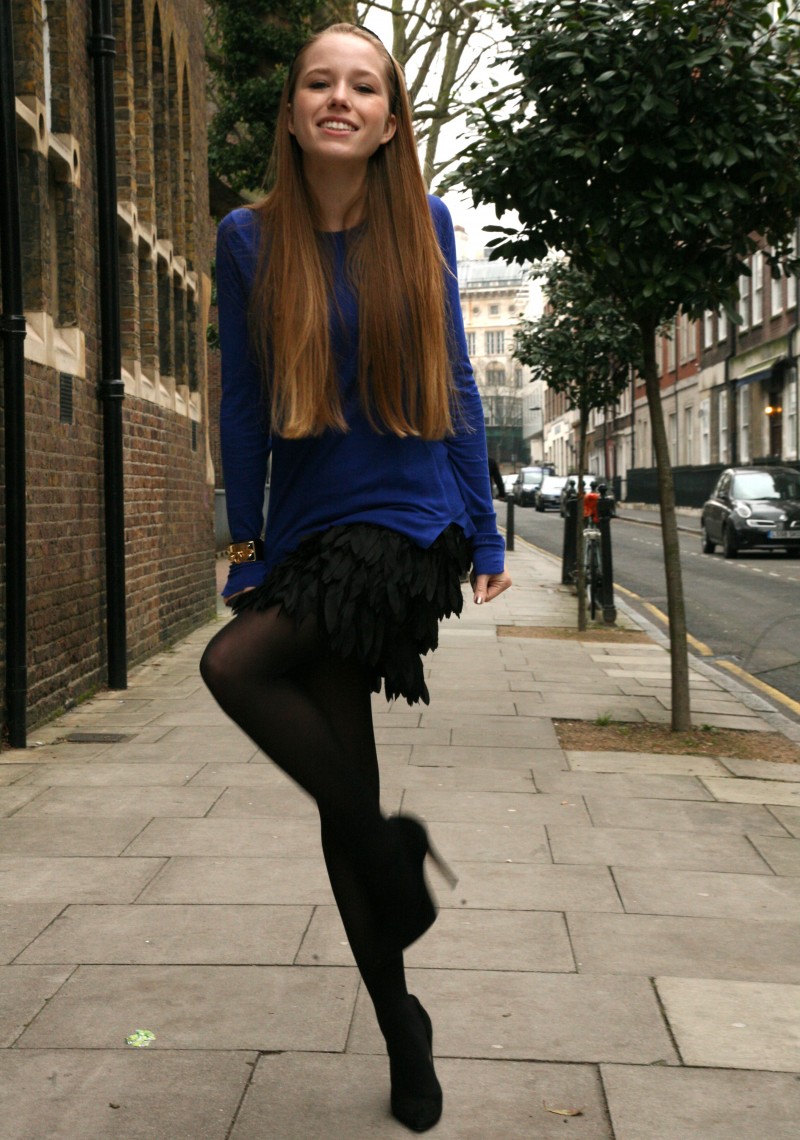 Yay, "Merry Christmas"-storm with its 1000 typos and errors will hit my social network accounts and messages tomorrow.
No reason not to try and force a little festive mood inside when dressing up a little more on a regular day in last-minute Uni hell last week.
(Is it only my university which decided to let the people go last Friday?!)
As I was going through my closet here in London, I found this skirt I rarely wore in the past. Once for Christmas 3 years ago and never again.
(Back then, I combined it to my beloved blue-lilac velvet blazer)
It's definitely not one of those easy pieces one could wear every day and to every occasion as it's quite …noticeable. Not only the fluttering details but also the fact that the skirt broadens the hips to some extent when pulling it, let me hesitate to pull it in the past.
But keeping it very black to black and trying to get a focus on the top part of myself, gave me a chance to do differently this time.
As my hair was not in the best condition, I topped it with one of my alltime favourite headbands, which gives the whole look its ordinary touch. Thanks to the heels and the electric blue splash, it doesn't appear too cute (at least I hope it doesn't :D).
Top: Zara
 Skirt: Reiss
Headband: H&M
Shoes: Casadei