Mysterious, elegant and feminine – last year's TV commercial of the well known Opium perfume has it all in form of Emily Blunt.
Always sticking to one favourite perfume, I just rarely try another one but this could be one of the few to consider into my narrow perfume collection.
As unusual as this fact, I also rarely get to say this as a result of watching a TV commercial. There is just so much idiocy in today's TV spot world, which leads to overhearing it most of the time … it even surprises myself that I was immediately searching this spot on Youtube the moment it got my attention at some point this/last year.
Emily Blunt looks beautiful and although I've never been a total fan of her (her role in Vogue's world wide known fairytale movie was already ungrateful enough), I have to admit that I loved looking at her the moment former Y..SL released the news about their latest celebrity incentive in November 2011.
She's not the classic beauty type but I guess that's what YSL was aiming for at that time.
Her walk in that one moment during the commercial is a bit strange .. but I guess I can live with it when simply listening to the music by Mozart.
It might sound weird but I just love listening to his compositions. I can't really call myself a classic music person but that mix of dramatic classic just perfectly fits the setting and decisively creates a significant atmosphere.
AND YES, IT'S AN OLD OLD OLD SPOT but I just have to point out how much I like it and that I couldn't stop watching it. 
http://www.youtube.com/watch?v=4je27RX28G0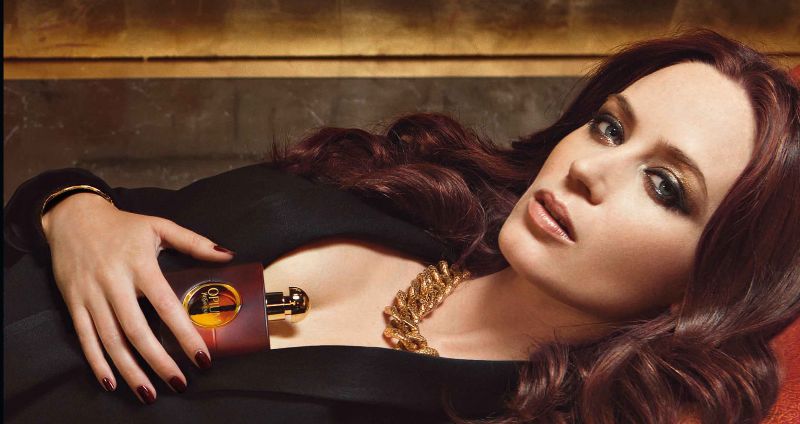 Picture credit: Courtesy of Saint Laurent