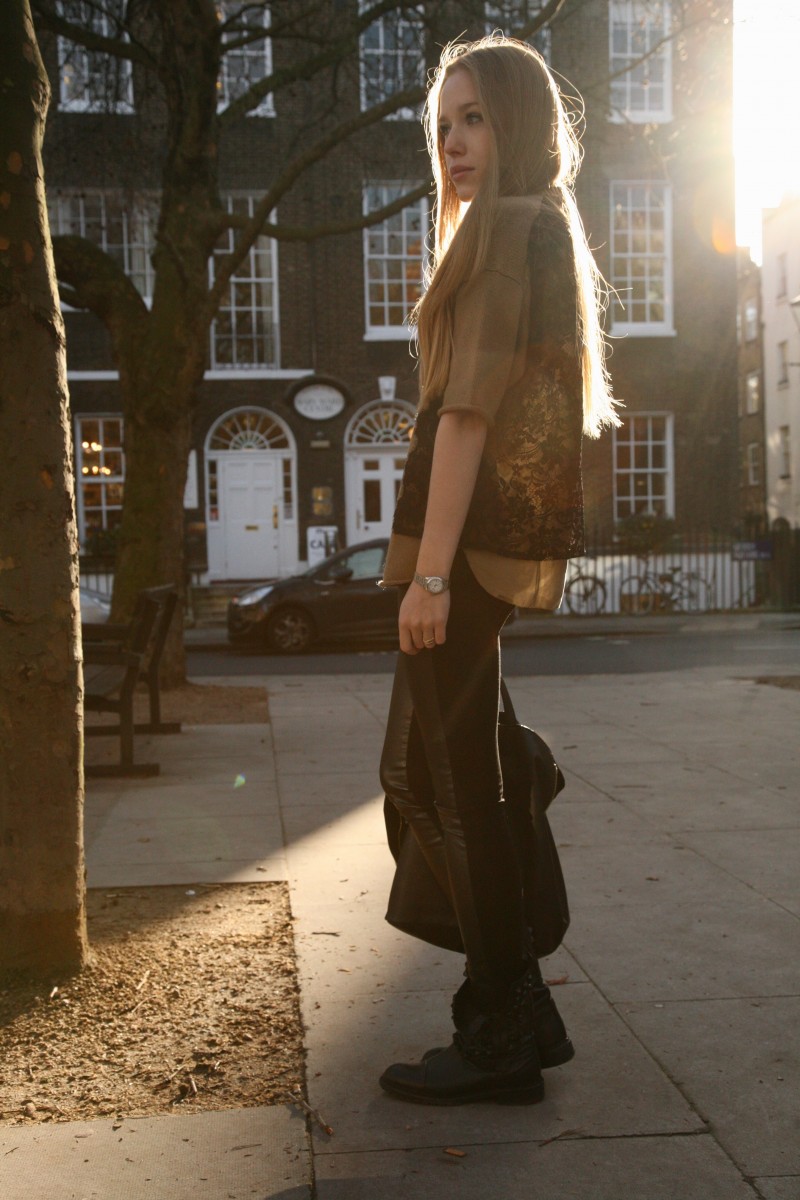 I'm fancying most of the things by Malene Birger for a long time now but just had to grab one of the pretty current pieces and call it mine.
The lace, which covers the back and finds its endings as "pockets" on the front of the pullover is definitely the main eyecatcher.
Together with the knit, it's definitely wearable in a more casual way just like I did when pairing it up with my alltime favourite leggings and these old bootees.
I can also imagine combining it to heels and some tight blazer to get it into a little more "dressed up" but still daily look.
Although I seem to be easily hanging around at this place, I was freezing like hell (and it was morning, which made the whole situation even worse). I thought I forgot about this but I guess I have to overthink my location choices and search for some warmer spots.
Pullover: By Malene Birger
Leggings: Club Monaco
Bracelet: Tory Burch
Bootees & Bag: Zara