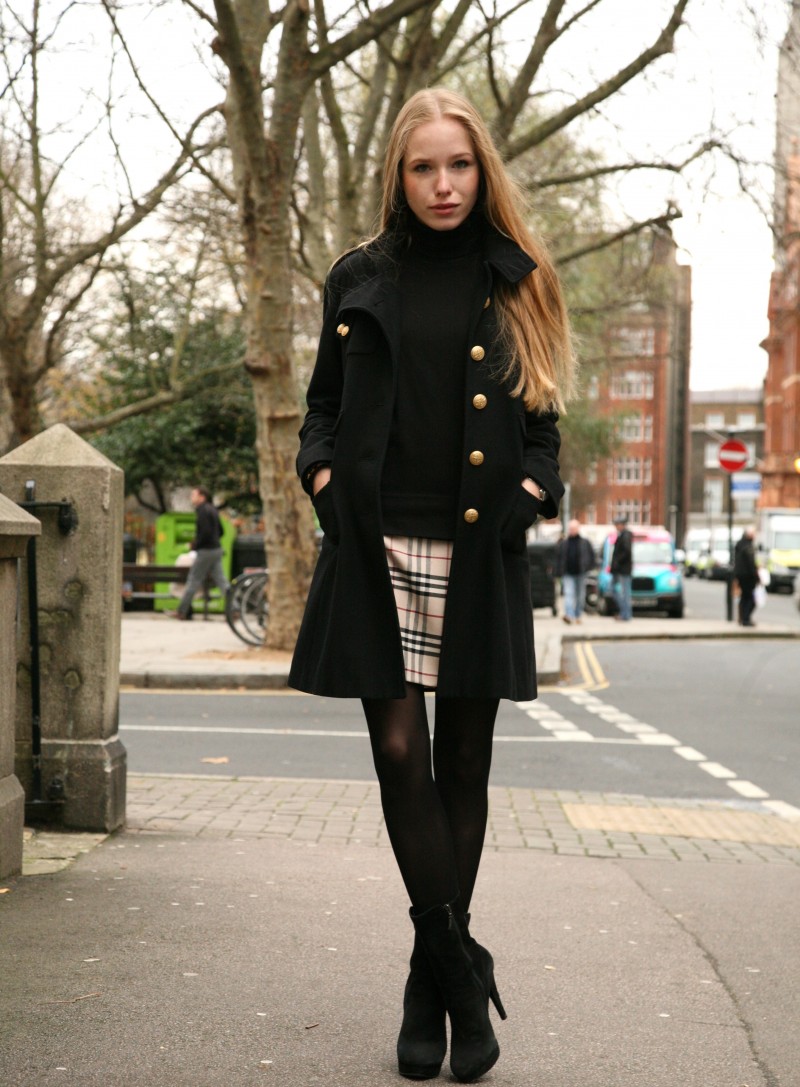 Happy 9th Birthday to the skirt, which never gets old, tight, too short or useless.
There are just things that will never leave my wardrobe (or those of my future kids – I will make sure).
It appears to be a matter of taste for one side of the people (and they love to argue about the topic whether the classic Burberry pattern is actually super ugly or simply adorable) but then again it's simply a matter of timeless classics you just need to have (had) once in a lifetime.
It's one of these items that share the same dressing section with your classic white RL blouse, the Tod's loafers and the good, old Barbour jacket.
I'm convinced that there will be a point in life where I have to give up on wearing this (and start just looking at it).
But until then, I'm taking my checked friend out now and then and enjoy it in all of its inconspicuously conspicuous appearance.
PS: Small eyes and fake laughs can be credited to the delight 3 hours of sleep I had that night (and the 5 hours of sleep the night before as well as the 4 hours and 30 minutes power nap of the night before the night).
Coat: Remy Hall
Turtleneck: Uniqlo
Skirt: Burberry
Shoes: Guess