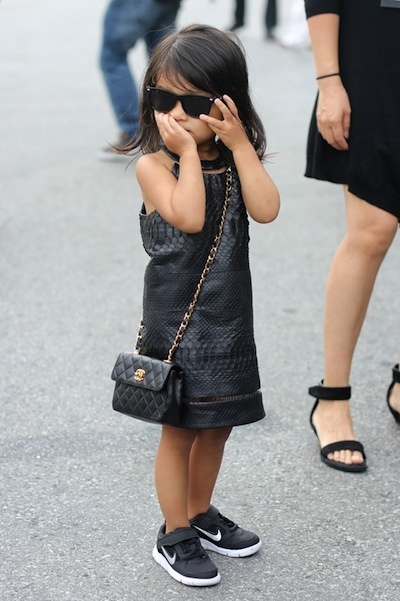 It's starting to establish itself as a ritual: Aila Wang, little niece of the much appreciated Alexander Wang, has had another moment at New York Fashion Week when walking her way through to the Lincoln Center.
I can't believe how someone can be so effortlessly cute and meanwhile so well dressed in the gentle age of 3.
Although I'm a huge doubter when it comes to the topic of dragging "celebrity" children too much into public, I must admit that Ayla is definitely my hero.
Who are Suri, Shiloh or Emme again?!
Her fashion sense (or those of her mum and uncle!?) of wearing cool black in black looks just get a final touch of cuteness when looking at her unconscious (?!) posing ;)
She just HAS to have an extra sense for fashion already … who can say that Mr. Wang is one's uncle?!
Keep it up with that, you sweet and gorgeous little girl.