Last post of my Dubai trip and I can tell: This is definitely my faovurite post (or probably one of the various I published). And that's for different reasons.
Although I'm far away from being a typical romantic-fanatic (made this clear in all my Valentine's Days posts several times I guess), I really really liked this corny sunset together with one of my most important people.
Reflecting about the past few days and all the different impressions I got from a city I've never been to before was pretty much the best thing I could have done while enjoying this beautiful vibe.
Before typing these words here (EXACTLY HERE), I was having a huge summary of my stay in Dubai.
However, I decided to separate this from the sunset post now as I'm going to do a whole post dedicated to a full round up. I just thought that it wouldn't fit into this post's topic. :)
Again, the light was really fortunate and although sunsets in Dubai are not as long as I expected them to be, there are still worth every minute.
I was wearing this super old bikini when we spontaneously started doing some pictures (always thinking of my blog whenever, wherever :)).
I can still remember when getting it on a trip to Rome ages ago. I was begging for it when I was 12 (and Miss Sixty was one of the coolest things back then) and my parents were not quite sure of the whole design as they knew me (and they were right): I was super intimidated to wear it outside my room (and that's something I'm still doing – wearing things I never "officially" wore before).
Which was a huge mistake as I just realised. This bikini is so original – I love it and can't be any happier to "found" it again.
Together with an old matching leo shirt, I was covering myself a little up (before showing my bikini in its full appearance).
Looking at these images now makes me want  to go back … instead of sitting in somewhat 11 degrees only now.
For today, I'll leave you with these pictures and hope you can feel this pretty atmosphere a little bit.
As I said – a little round up of my trip will follow the upcoming days!
Have a nice Thursday! :)
Shirt: Zara
Bikini: Miss Sixty
Sunnies: Ray Ban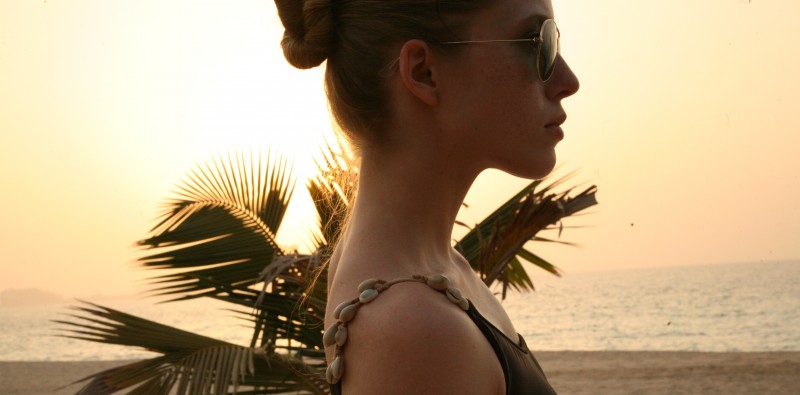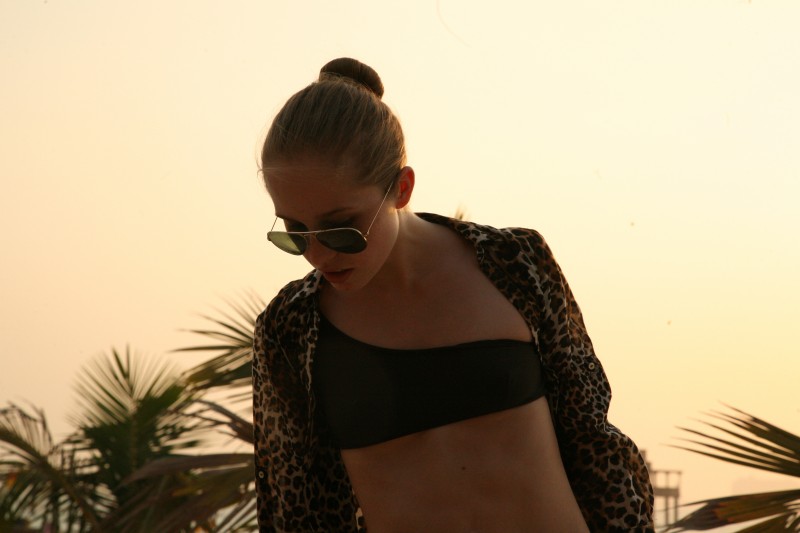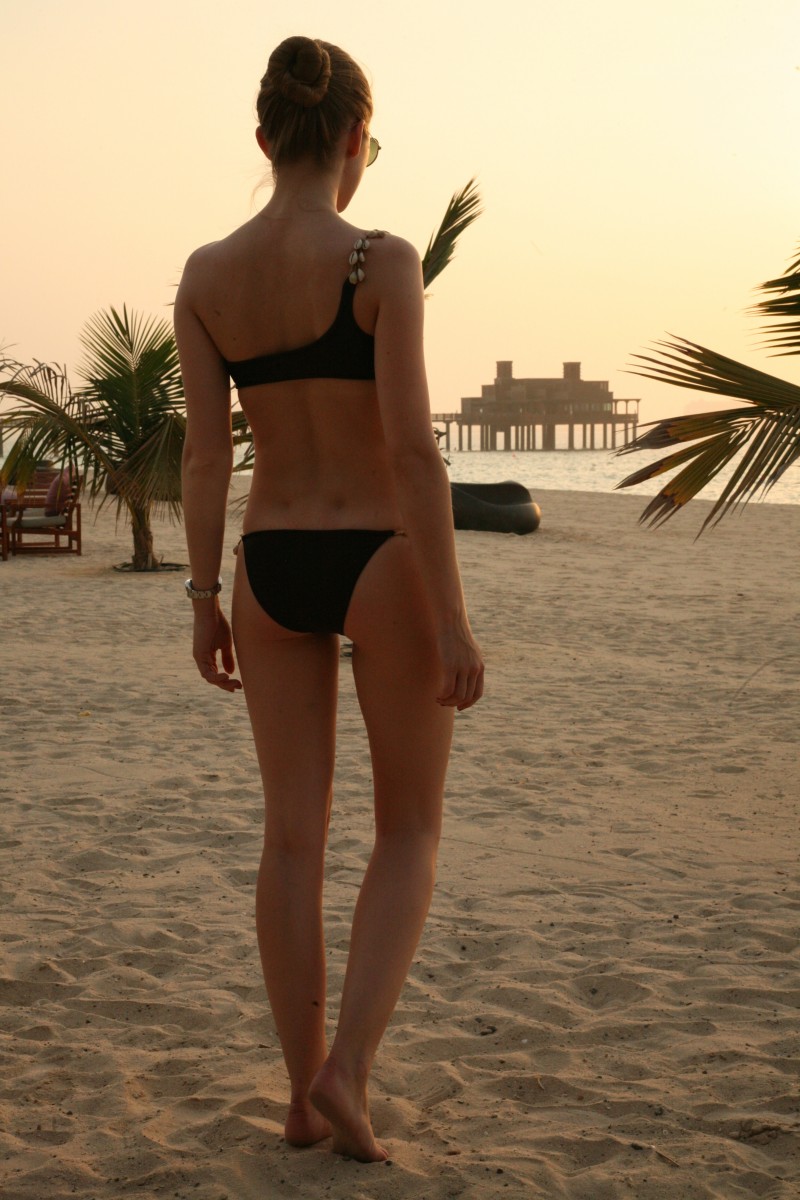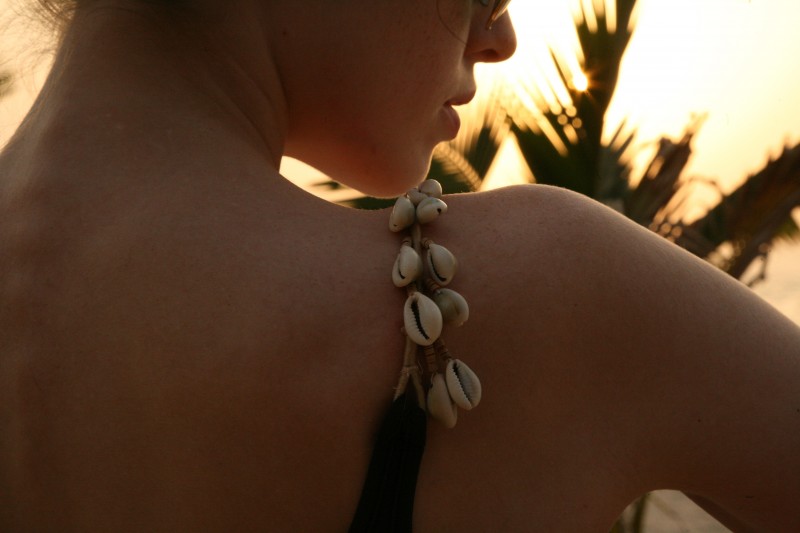 Thank YOU for 600+ Likes on the Facebook Page!!! You made my day! :))