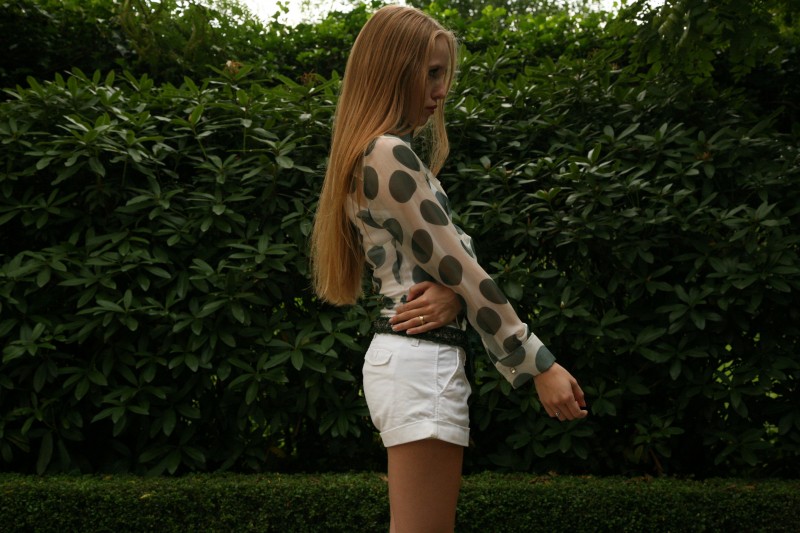 I love details. No big secret.
And when it came to this beautiful blouse I couldn't resist but to think about a typical night out(fit) paired up with some last summer elements.
Obviously and easily, white is the base and green the cool partner in crime. As I didn't want to go for any exciting jewellery (I wanted to let the details of the blouse speak for themselves), I decided to do something different this time.
The belt is super old but still gold when it comes to enrich an outfit. Normally combined to simple black dresses, I brought it back to life when using it for this outfit.
I would have gone for the look without any shirt beneath but then I hesitated a little when looking in the mirror.
I love combining (and seeing it combined) such transparent blouses and a beautiful bra as a sexy teaser only. But it would have been way too much for this time – the blouse is VERY transparent and (although my prude line is very liberal) it would have been simply too transparent for a normal dinner on a Wednesday evening.
Have a nice weekend!
Blouse: Dolce & Gabbana
Tanktop beneath: H&M
Shorts: A&F
Belt: Schumacher
Earrings: Atelier Colori
Heels: Walter Steiger