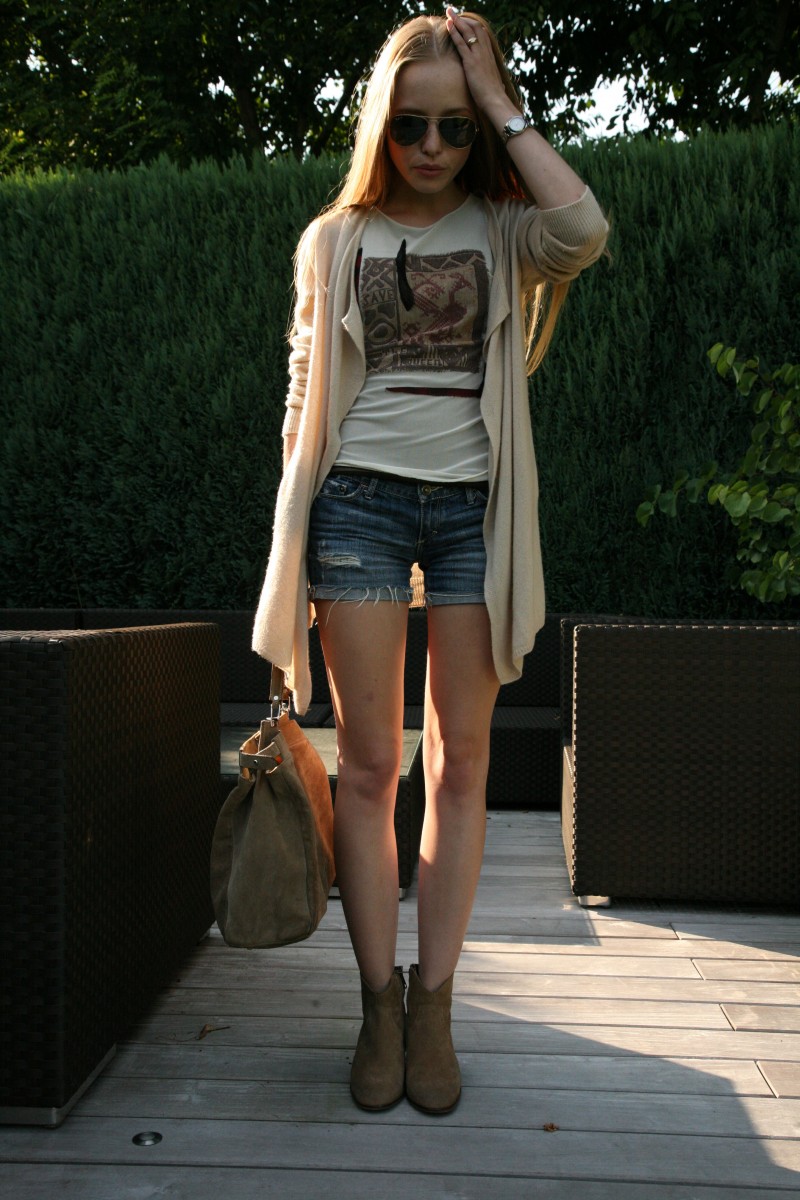 Are these the last days of summer?
Looking at my two weather forecasts, they probably are! At least here in Germany.
Taking it to my advantage, I decided to do some quick shoots of the outfit I wore before meeting with one of my alltime favourite people.
That's how I like it for an easy day and a casual but super nice dinner: Denim shorts, catchy shirt, fine jacket and something "special".
For me, these pretty bootees definitely did the special job – not least because of my doubts I had for a very long time.
I wasn't a huge "flat" ankle bootee-lover until I saw them on a friend of mine and started liking them more hour by hour. I always thought and felt that this type shortens a woman's body and if you're only 1,69 m, then you definitely count to those who don't need to be compressed by any clothing pieces.
Nevertheless, I convinced myself that they actually don't look that bad on shorter women (particularly on me) and so I had no choice but to entirely start loving them after realising how combinable they are.
After wearing them for some hours (and testing their promising easy "heel" (can you even call it a proper heel!? Stil (and forever?) doubting this) as well as their quality (I wasn't that convinced of this shop for long but how this can change…), I can assure one thing:
These boots were made for walking. For any streets.
Cardigan: Bruno Manetti
Shirt: Queen
Shorts: A&F
Sunnies: Ray Ban
Bag: Prego
Boots: Buffallo