It's been a bit quiet over here the past days due to some heavy internet connection problems (there ARE parts of  this world, which still don't have any real wifi) but nevertheless I received a great feature on top5beauty.co.uk today!
Writer and blogger Sally, who writes for several websites including ghd compare, has listed me as one of five selected bloggers who wore some camouflage looks the past time.
Luckily, my  Camouflage Meets Crochet post has reached her and so I'm more than happy to see myself on her latest post on Top5Beauty.co.uk!
To read the full post, click here.
Thank you once again Sally!! :)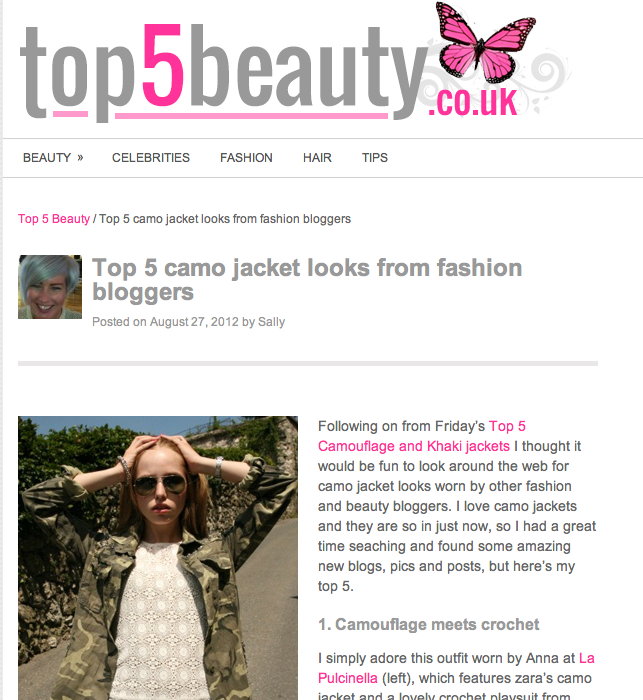 picture credit: Top5Beauty.co.uk & La Pulcinella