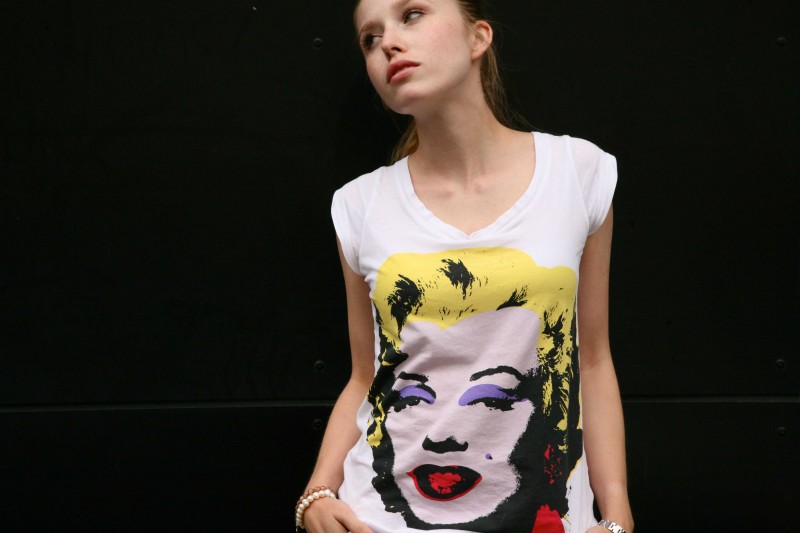 Two things standing for this shirt? Last week's wave about Marilyn Monroe's obit and Andy Warhol's birthday.
Maybe it's kind of macabre to bring these two things together but as I'm a huge Warhol admirer (who isn't!?), I realised that I just rarely wore this shirt with the popular Marilyn motif on top in the past.
For a day at the lake, I combined it to some easy pants and nothing else but my Burch flats and my old bag.
Happy Monday ;)
Shirt: Pepe Jeans
Shorts: A&F
Sunnies: Ray Ban
Bag: J. Crew
Flats: Tory Burch