Grace Kelly, celestial beauty of her lifetime, role model and symbole of indisputable elegance – all of these descriptions don't pay anough to describe Monaco's former princess who tragically died in 1982.
Until then and throughout her life she embodied (embodies) the absolute expression of style and class and still holds an iconic state in a woman's head.
Paying a tribute to this, Montblanc has decided to create an exclusive collection, named Collection Princesse Grace De Monaco. 
Proudly announcing this launch last year, Montblanc expands into the company's well known culture (and arts) programme underlining the partnership with Princess Grace Foundation-USA.
Holding its premiere in September 2011, an officially and exclusively gala was held at the Hotel Paris in Monaco – among them two of Grace Kelly's children, Albert and Stéphanie of Monaco.
The collection divides itself into different luxurious pieces ranging from finest jewellery to the well known writing pens of Montblanc.
The fine jewellery's consists of two main motives, one of them being the Pétales de Rose always consisting of a complete bouquet of roses all asymmetrically created.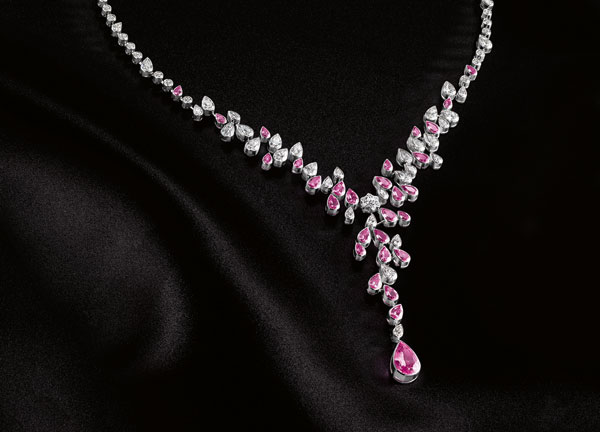 Lively and full of glamour, each of the differently positioned leaves are meant to "underline the carrier's movements" – elegantly and determined.
Pink sapphires, white gold and the classic Montblanc diamonds are worked into the different pieces in form of filigree, drop shaped stones all making up to the leaves of the well known flower.
Meant to symbolize the  "Grace de Monaco" roses, they reflect Grace Kelly's classic taste and the tribute to her wedding in 1956 for which these type of roses were created.
Being an universal symbol of romance and essentially associated with femininity to me, this most common flowers just had to be chosen as the princess' favourite.
The natural glamour she embodied (and still does in memory) is perfectly presented in form of Montblanc's current tribute collection, not least when quoting Grace with the following statement:
"When Ava Gardner takes a cab, every cab driver knows that this is Ava Gardner. The same applies to Lana Turner or Elizabeth Taylor but not to me. I'm never Grace Kelly – I'm always the woman who looks like Grace Kelly."
Presenting her down to earth way of thinking and the timeless appearance, Grace Kelly still stands for a classic and breathtaking style.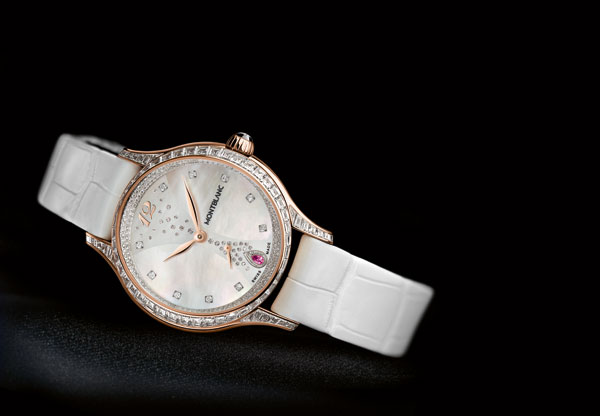 In terms of Montblanc's watch manufacture, the Pétales de Rose motive is taken on again when placing a pink drop shaped sapphire on the 6 of the white dial.
The hands of this type visualise another facet of Montblanc's luxurious diversity and bring a beautiful compilation of finest materials to reality.
The other motive of the Collection Princesse Grace De Monaco is the Pétales Entrelacés, a part of the collection dominated by pink gold and vibrating the princess' "warmth and radiance".
As the name already reveals, each of the pieces is finely intertwined into each other meant to represent "the loving union of her Serene Highness with Prince Rainier III of Monaco".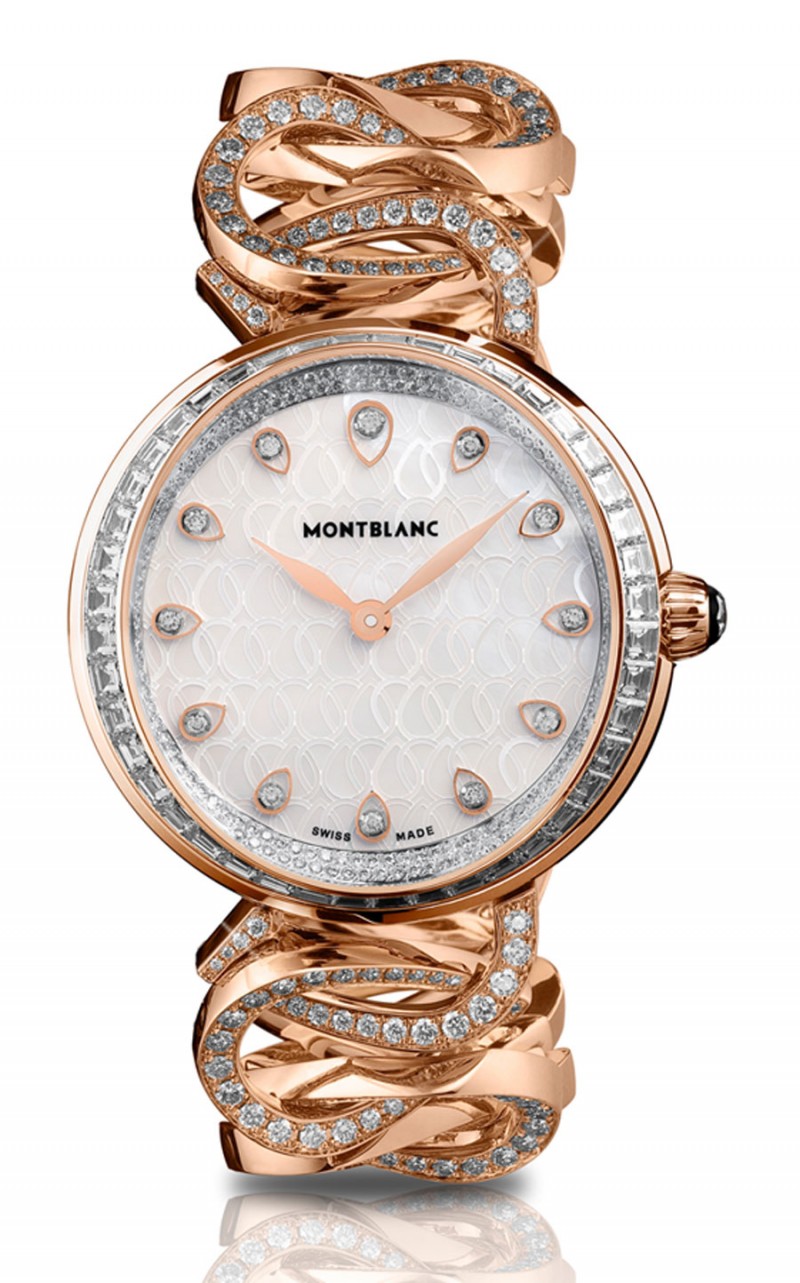 The different writing instruments perfectly match to these motives all available in a limited number and referring to different important points in the life of Grace Kelly.
As a tribute to her three children this pen is limited to a number of three worldwide. Decorated with diamonds and rubies, the cap as well as the barrel are coloured in a "champagne coloured solid gold".
Two other types of pens for this collection were created, one of them to tribute Grace Kelly's birth in 1929 ("limited edition 29") below.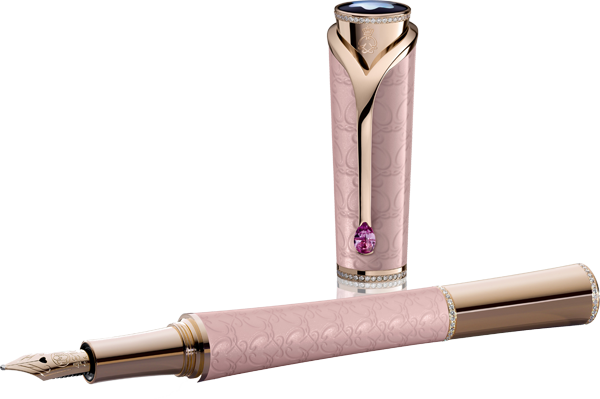 What is left to say besides from these breathtaking pieces? A much enchanting and absolutely beautiful collection all perfectly reflecting the iconic state Grace Kelly embodies. I'm in love!
picture credit: Courtesy of Montblanc