The brand with the whale as its trade mark has just launched its online store this year and already fulfilled one of my long searched desires – a black beanie. :)
After I doubted this type of head clothing for a long time, I decided to fully establish it to my wardrobe and get my grey winter beanie some thinner companion!
Thanks to Piu I received this pretty piece…and how I like it already! Not least because of Piu's background.
Meant as the Italian "piu", the "more" in the brand's name stands for various factors that all make up to Piu's conscious customers.
Besides from the variety of Piu's shirts (the initial pieces of their collections), hats and bags, the brand seeks to represent an increased environmental awareness as all the produced clothing is made of sustainable materials.
Sustainable fashion without appearing (still and sadly) stereotypically "not that fashionable"? A topic that I personally find super interesting, something that seems to increase in its importance and somthing that Piu clearly communicates.
Next to highstreet gigants like Uniqlo or online shops like Piu, sustainable fashion slowly but surely seems to establish itself to a natural state of manufacture. With good reasons.
"Producing on an ecological basis has to become a topic that we should be all aware of! Linking it to fashionability is one of the challenges yet we are trying our best. Our designer is constantly working on different creations and we are discussing them on a daily basis!", Max Stratmann, co-founder of Piu, said as we were chatting.

"I find this topic extremely interesting and I'm happy to see how our customers care about it, especially about the production and the fabrics. We are 'different' and it's good to see how people recognise our hard work." And this difference on the market. (which definitely pays off – my personal thought as he went on).
No wonder that this little cute whale symbolizes Piu's fair trading concept!
As one can already guess, the brand concentrates on a rather laid-back style. Reduced prints, clear lines and bright yet clean colours make up to the whale's basic collection.
The three  creative heads behind the whole? Max Stratmann, Ricardo Mählmann and Jan-Henrik Franetzki all having this one vision: Founding a brand that unifies the aforementioned points to one general (fashion) statement – Piu!
"We're really looking forward to the winter collection", Max told me the other day while not revealing the face of the campaign (too bad ;)).
Besides from this, Piu is proudly sponsoring the 23rd European Business School (EBS) Symposium, which is actually the biggest economic congress in Germany held and organized by students.
(And please name me any other brand that can say that from itself in such a short time space – I'm still quite impressed!)
Overall, I can tell that I totally adore the idea of founding something on a  naturally and environmentally conscious concept and I'm excited about the fact that there are people of my generation trying to get this topic on the cooler slope of the industry.
These guys are definitely ready to mingle and I look forward seeing the upcoming F/W collection… new pieces and the face of this campaign thrill me to find out more!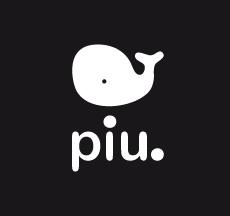 Let's see how soon I will receive a little preview..;)
For now, I'll leave you with these first impressions of my lovely beanie and promise to post a total look with it as soon as time and weather will alllow me to do so. :)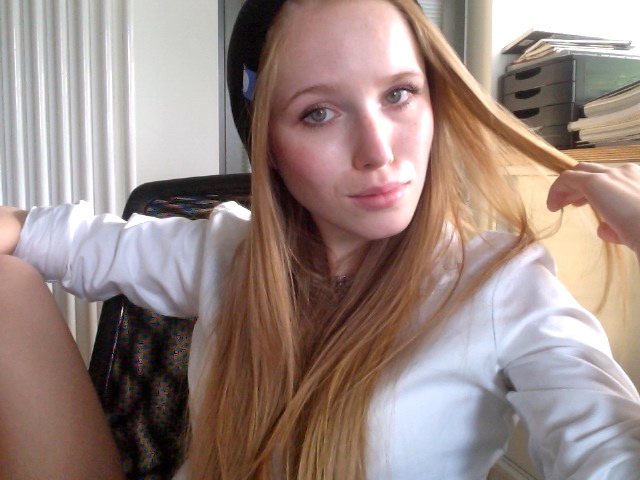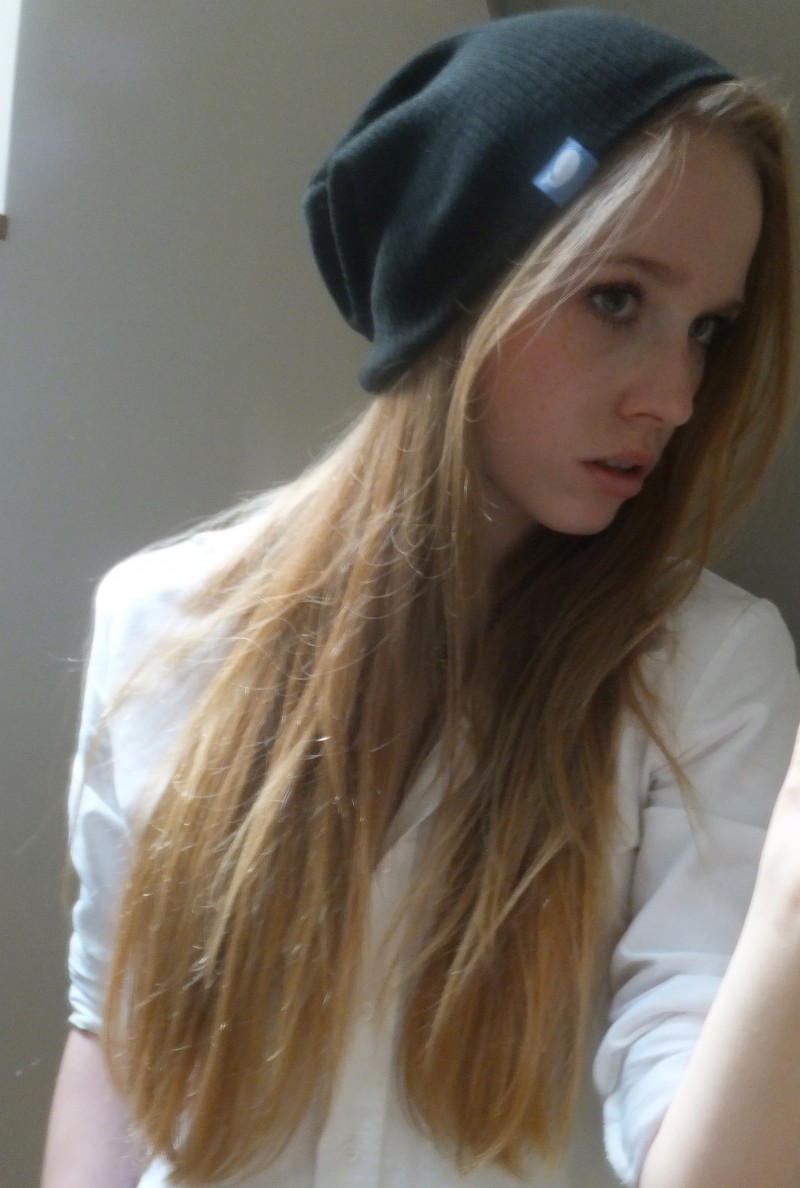 The beanie prevented an obvious bad hair day – unfortunately it doesn't hide your destroyed tips. :D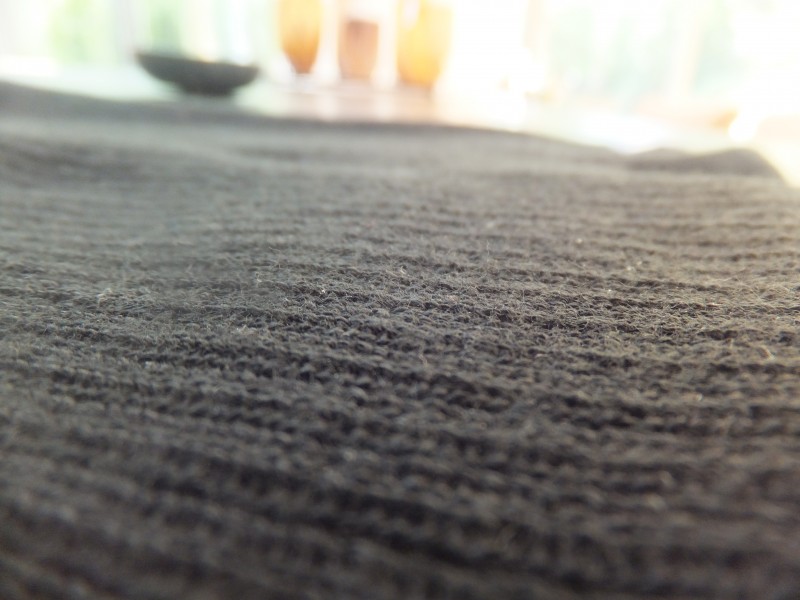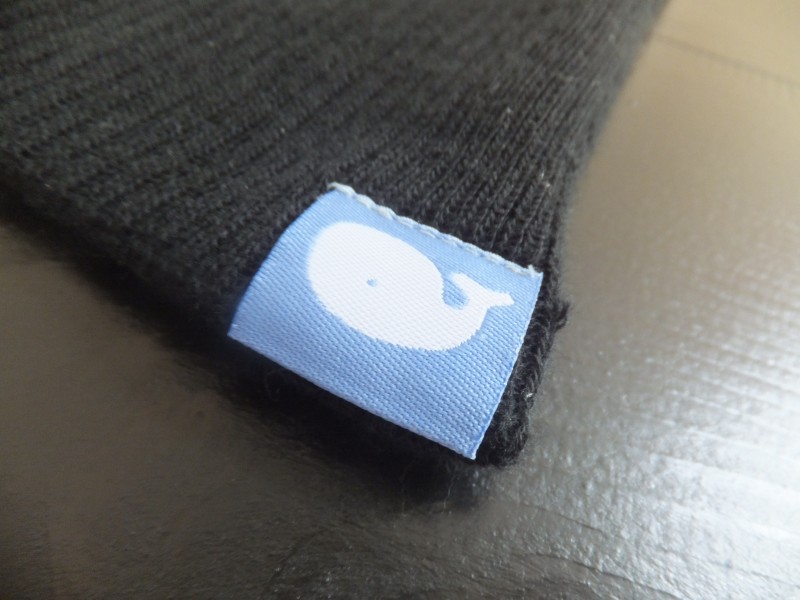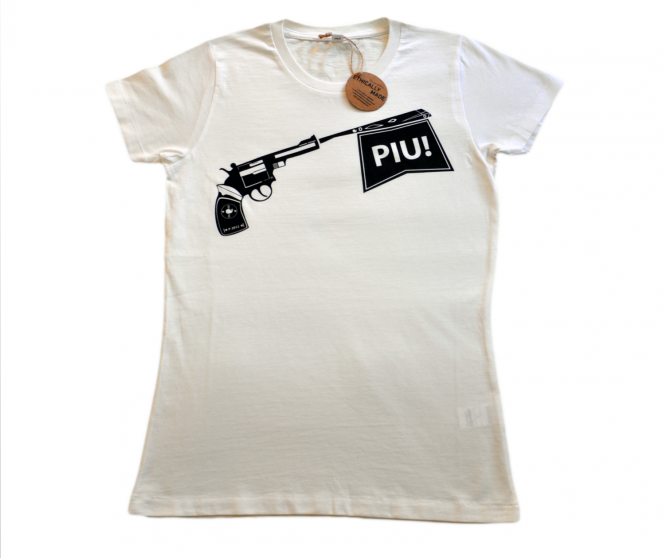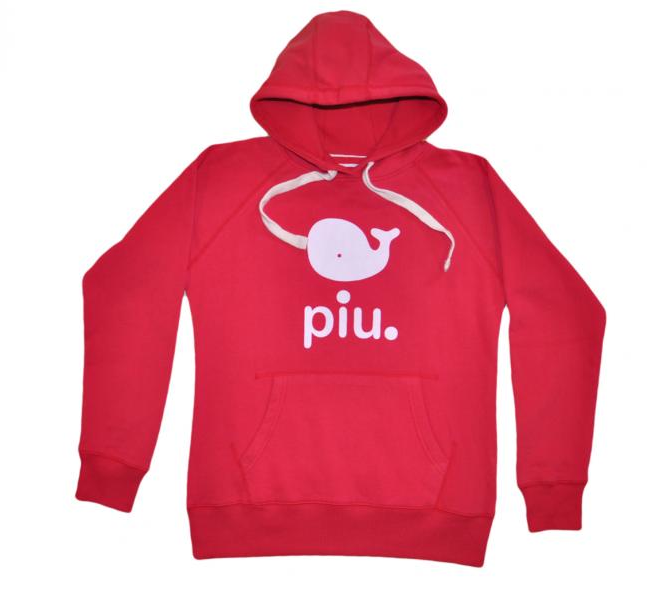 Piu sponsoring the EBS Symposium
picture credit: Courtesy of Piu and La Pulcinella
For more, visit Piu's online shop, here.
Like what you saw? Show your love via Facebook, here.
Ever seen a tweeting whale? No? Find him on Twitter, here.