And this was my second and already last day in Berlin for MBFW.
Between all the different things that had to be done, I surely found the time to take several pictures all trying to give a better impression of the whole happening. I also took some videos, which suck but still will be uploaded the upcoming days.
So after waking up and realising that someone has told me the wrong morning appointments, I made my way straight to the tent, where everything was already full in process.
Spending my time at the MB Lounge for a while, I decided to attend Blacky Dress followed by meeting my friend Gentiana.
After we randomly found ourselves in the middle of Steven Tai's after-runway assembly (and after trying to find out where the one or the other was actually sitting), we also spotted another man who surely appears to be familiar to some… scroll down to see who it was.
I tried to enjoy the last moments although needed to rush off to the airport and said goodbye to Berlin! Well.. with all these different impressions I have a lot to reflect on.
Blacky Dress
What a beautiful collection. It seems as if orange definitely wins over next year right in line with tie-dye like patterns (always with a note of blue).
Similar to Hugo Boss, Blacky Dress has also focused on simple shapes, which make them easier to integrate into everyday life, yet mixed it up with a little warmer tones and prints.
Another feature that doesn't seem to leave, is that mint-pastacio, which finds itself in various pieces just like greige shades.
Overall, a collection that made one feel positive after leaving.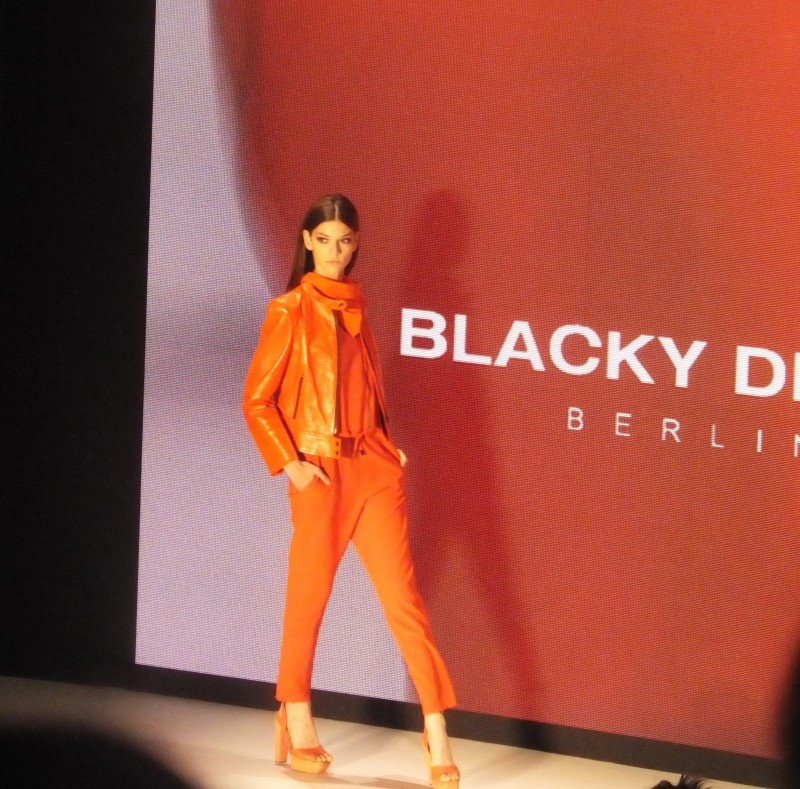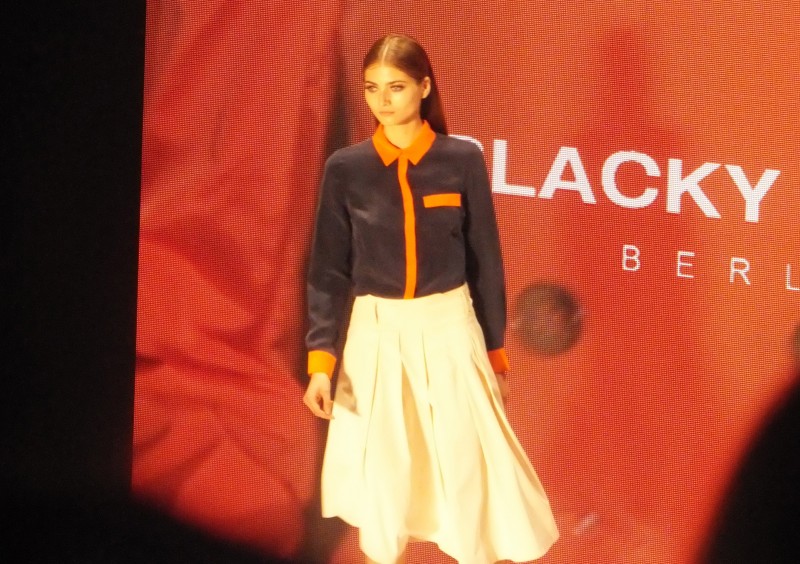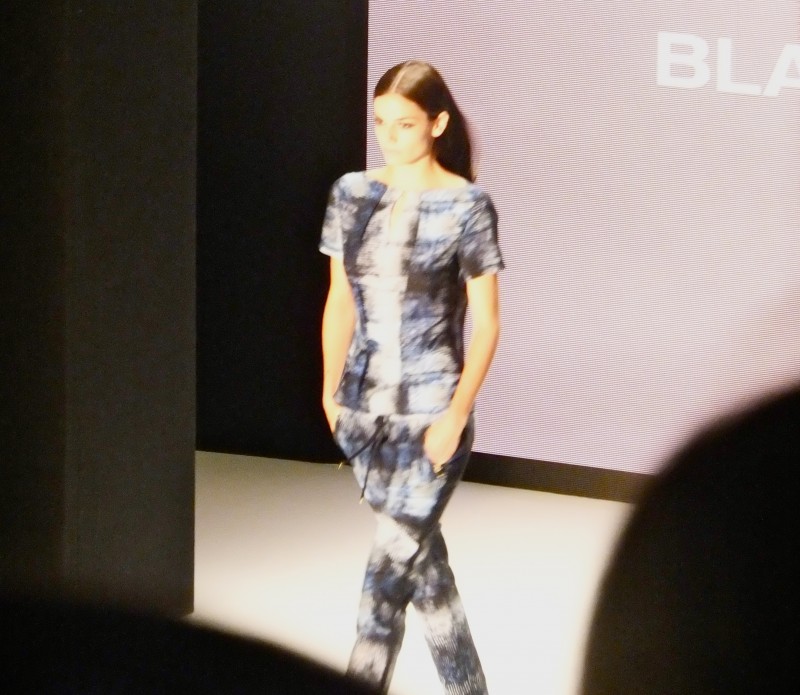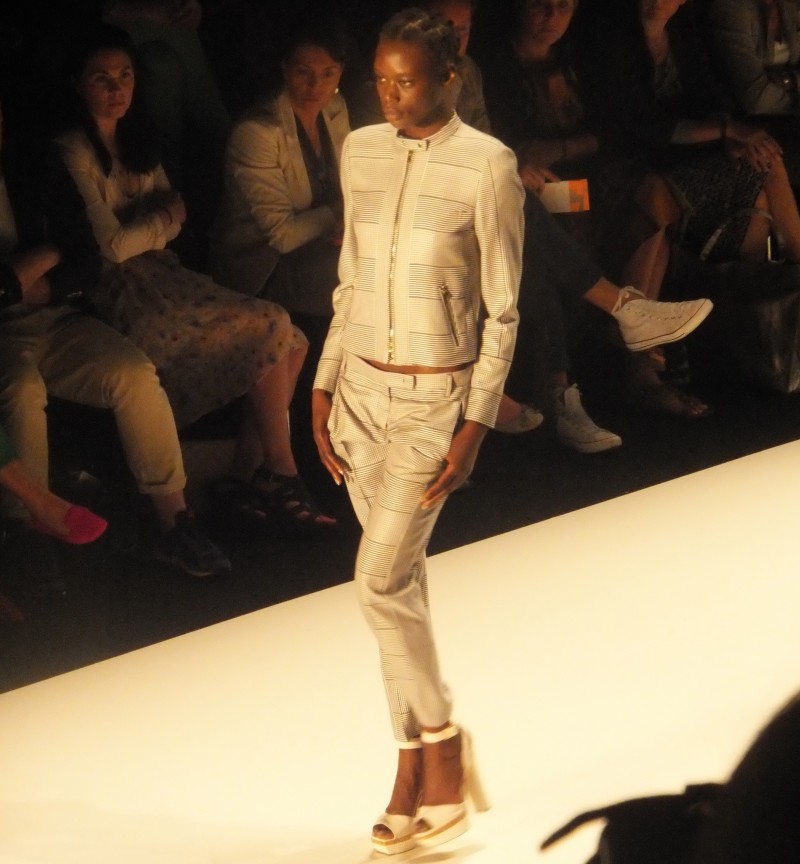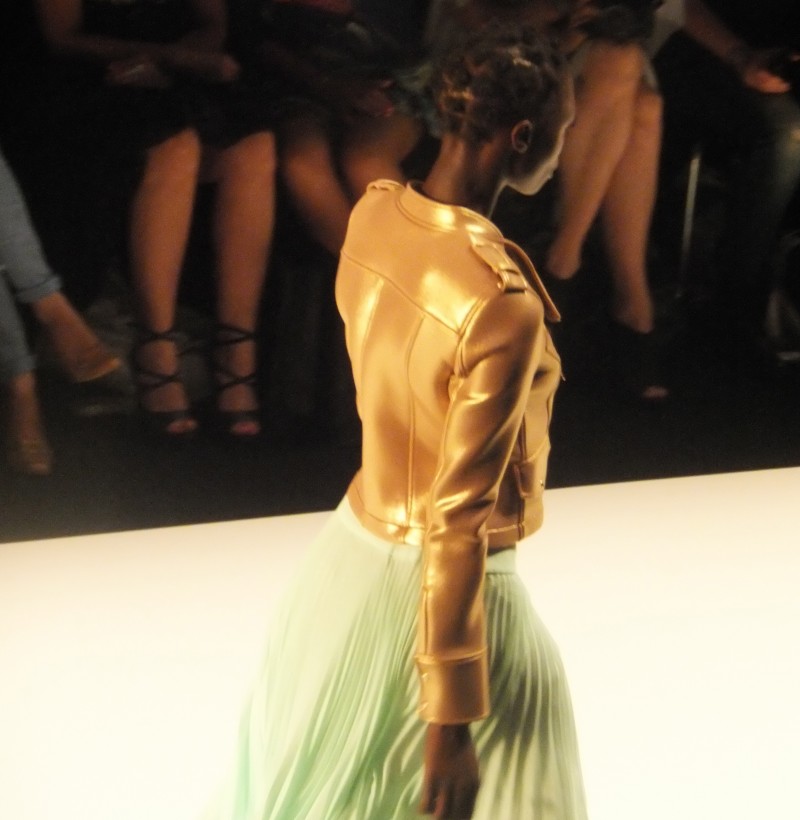 Mercedes-Benz Show: Steven Tai SS 2013
The Mercedes-Benz Show (in cooperation with Elle) presented young designer Steven Tai with his S/S 2013 collection, which I commented on Twitter already saying that it was "nerdy but cool" . And there's no better description to this.
The Canadian with Chinese roots (studying at Central Saint Martins) describes himself as a kind of nerdy dude and so there's no wonder models were supposed to wear some oldschooled glasses in combination to the different outfits.
Unexpected shapes with a quite different interpretation of "high waist" hit the runway at 3.00 pm after a film about the festival Hyères (at which Steven has won the award this year, which ultimately led him to his show in Berlin) was presented.
As the first model was entering the catwalk, his key piece of the collection was revealed already indicating the little eccentric and simply "different" ways of designing. The coat was made of needle-like features all shown as details on the big screen at the beginning of the actual show.
All of his pieces appear to have that certain twist and still let them partially allow to be wearable. You could also describe his designs as little art works within the piece of fashion.
The show itself was super exciting, not least for the designer and his debut in Berlin. I really hope to see and hear more from him as time goes by.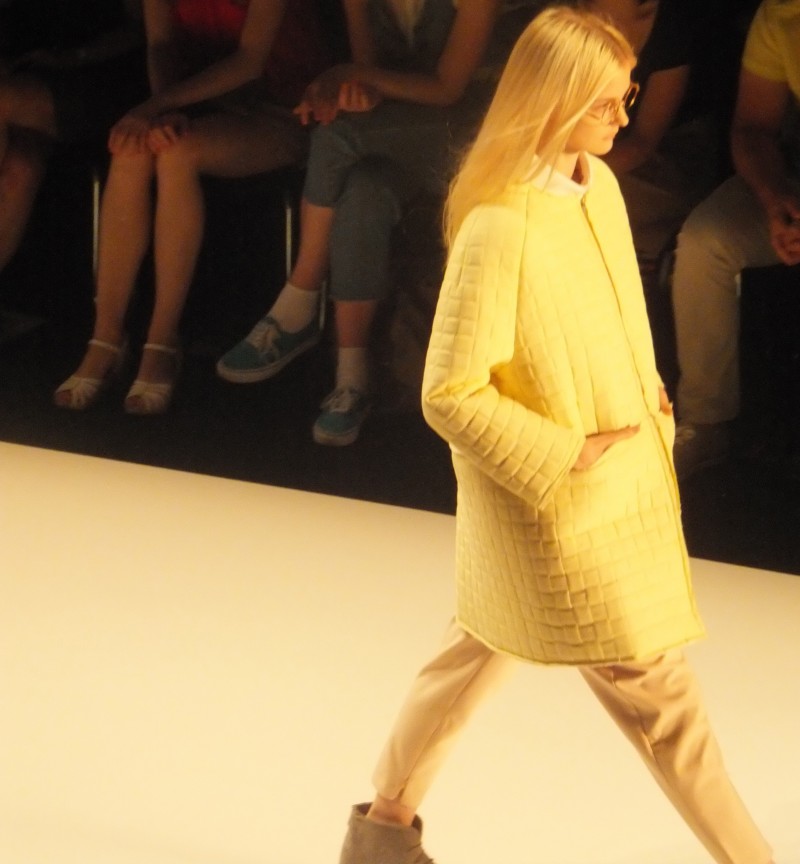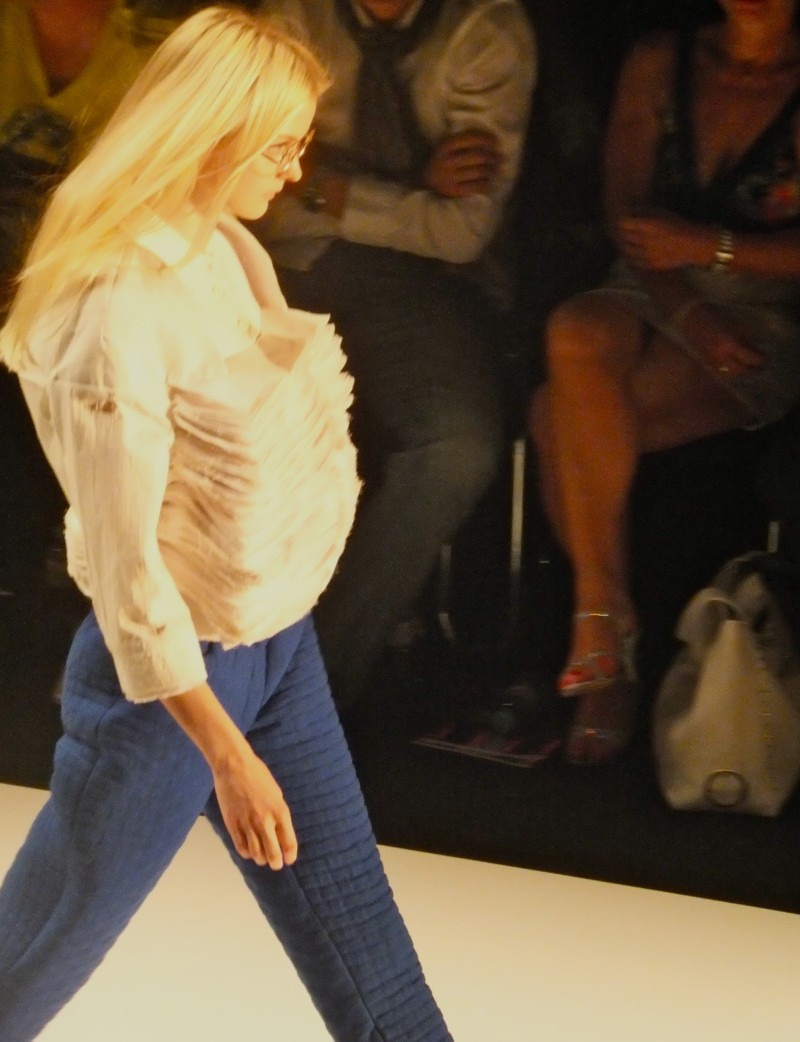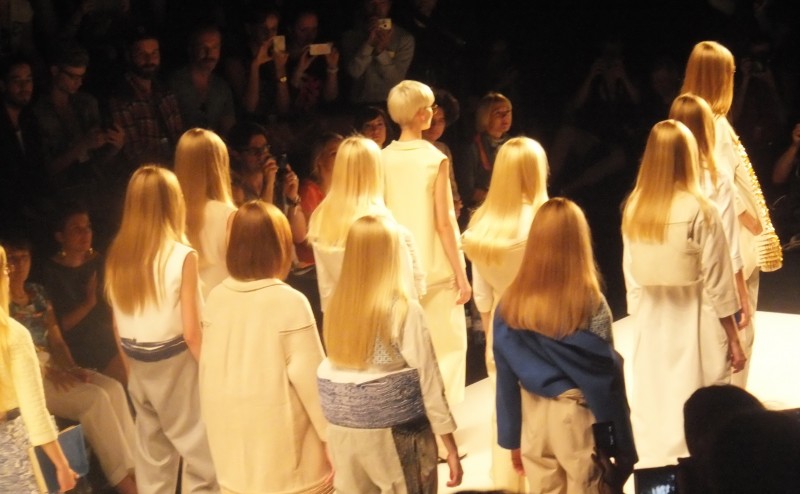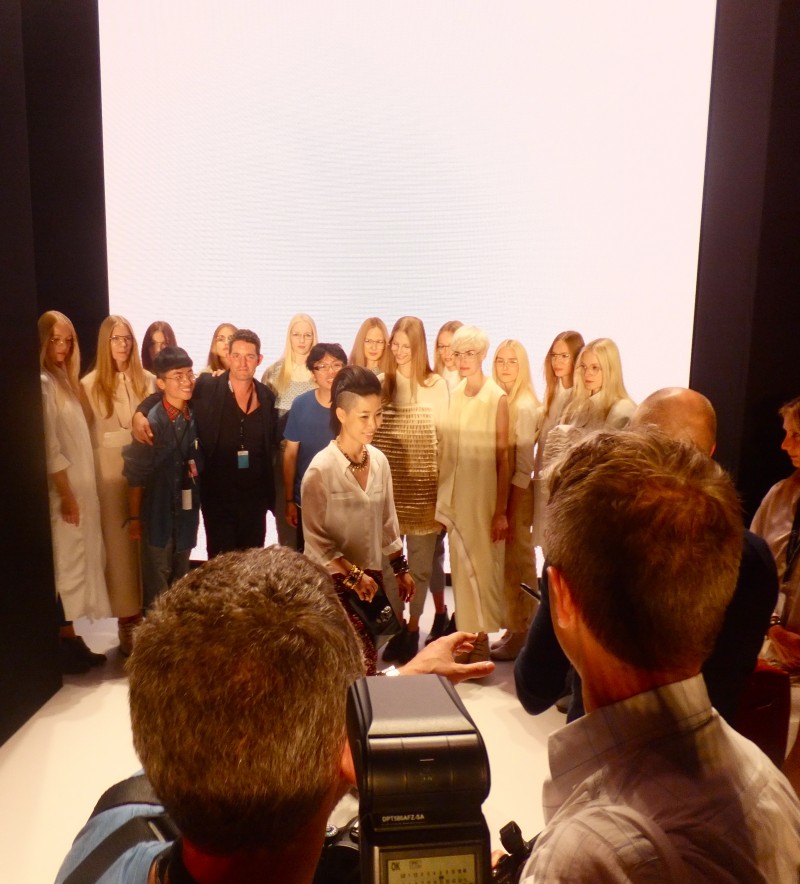 Pictures of my very unexciting outfit will follow. Maybe I will also explain why. Maybe not. All I can say is that you either decide to be a simple guest at FW or you decide to work. I decided for both, which ended up in one of my signature looks who were supposed to cover my tiredness (still undecided whether I should call this a success or fail).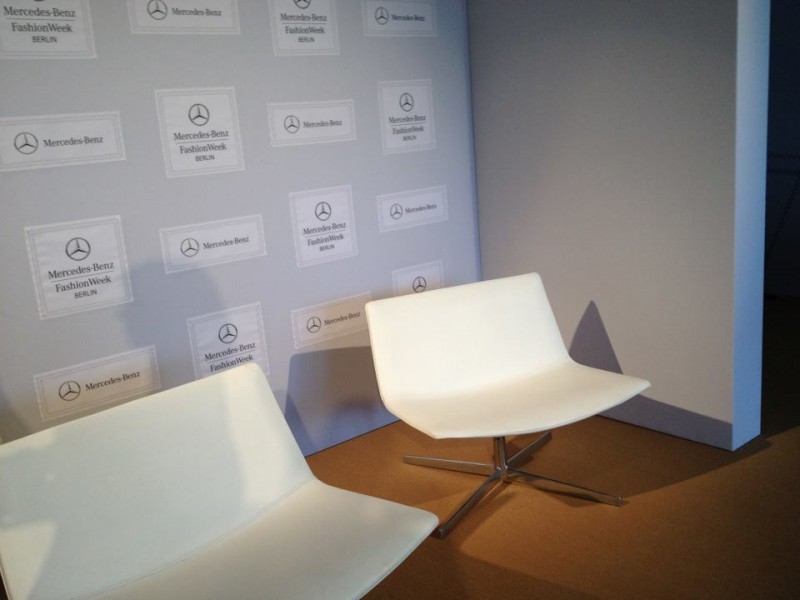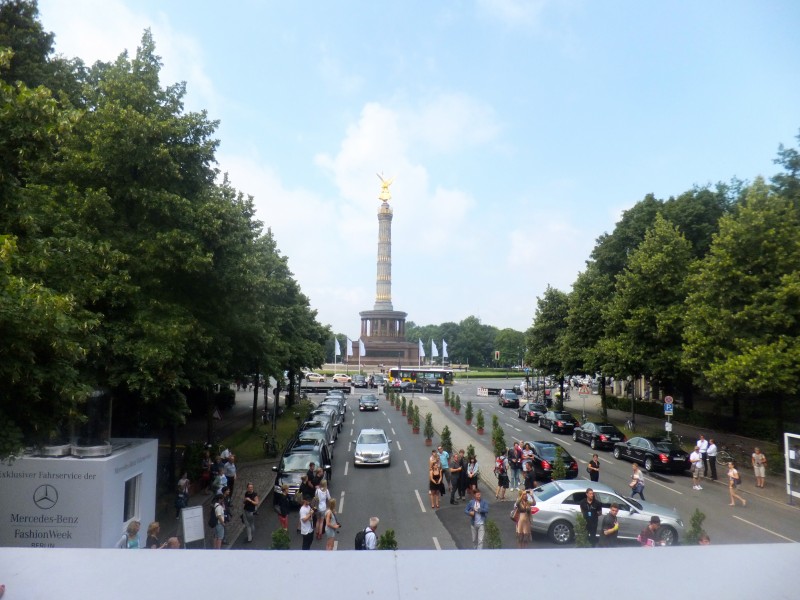 The sight from the MB Lounge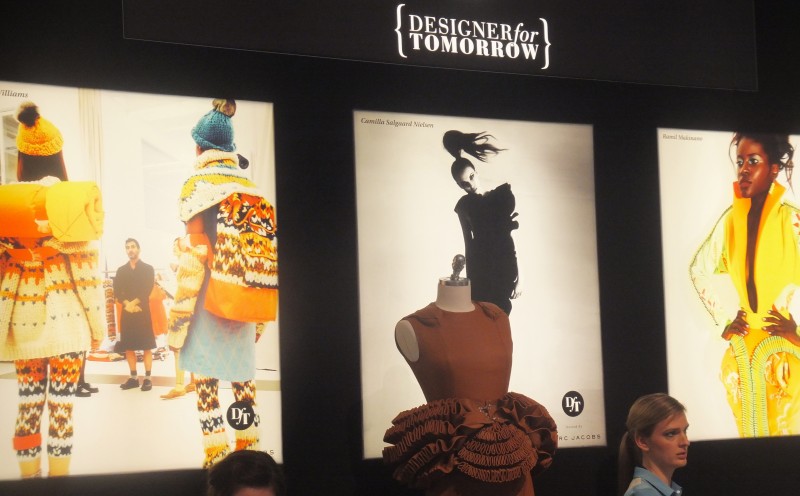 Still my favourite lounge :)