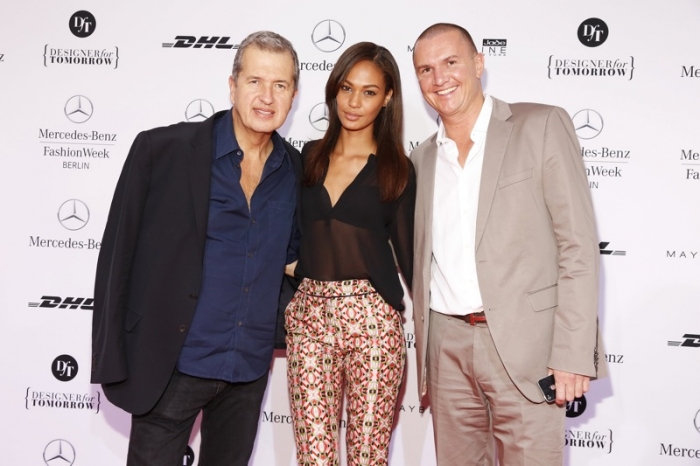 picture credit: for this pic:LESMADS.DE (reason for this follows below)
Summary of this day? Landed in Berlin, rushed off to hotel, checked in, received some important things for this day, checked myself, decided that this was a bad idea, rushed off to the Mercedes-Benz Fashion Week tent and took it from then onwards.
Wow, how shall I describe this day? I'm currently lying in bed avoiding to check what time it is and writing up this post.
The Press Brunch
After getting prepared for the day, I attended the press brunch of Mercedes-Benz Fashion Week in line with Mercedes Benz's new campaign presenting the fashion film by Mario Testino and releasing important information to the publicity.
Quite frankly  I can tell that I went slightly nervous when meeting Mr. Testino and the beautiful number 1 of the current model elite, Joan Smalls, alongside other people but felt completely happy to get this chance.
Hearing what one of the world's most influental photographers has to say and how he approached this collaboration and mixed it up with all of his imagination was interesting and made me reflect throughout this 30 minutes press gathering. It appeared to me that he seriously felt what the CLS Shooting Brake represents and perfectly transformed this into his work.
Joan Smalls is an unbelievable beauty. Seriously. Seeing her in real life was giving me this speechless moment. The way she behaves, the way she speaks to people – a super kind person.
Sadly, I missed many parts of this press brunch due to traffic and my delayed flight and so there was no real chance to take official pictures with both (or even one) of them after missing the official photo meetings. They were quite strict over there and so I didn't want to risk any unnecessary discussion and rather listened than took pictures which would have come out as blurry anyways. That's why you have to be satisfied with my phone's undercover-cam action I took during some rare moments and this amazing shot LesMads has done very above. Some better pictures of the lounge will follow.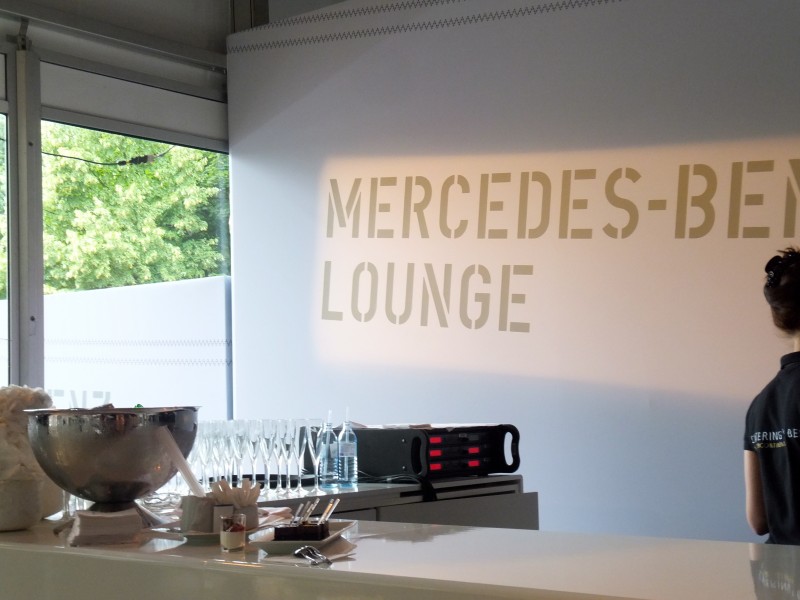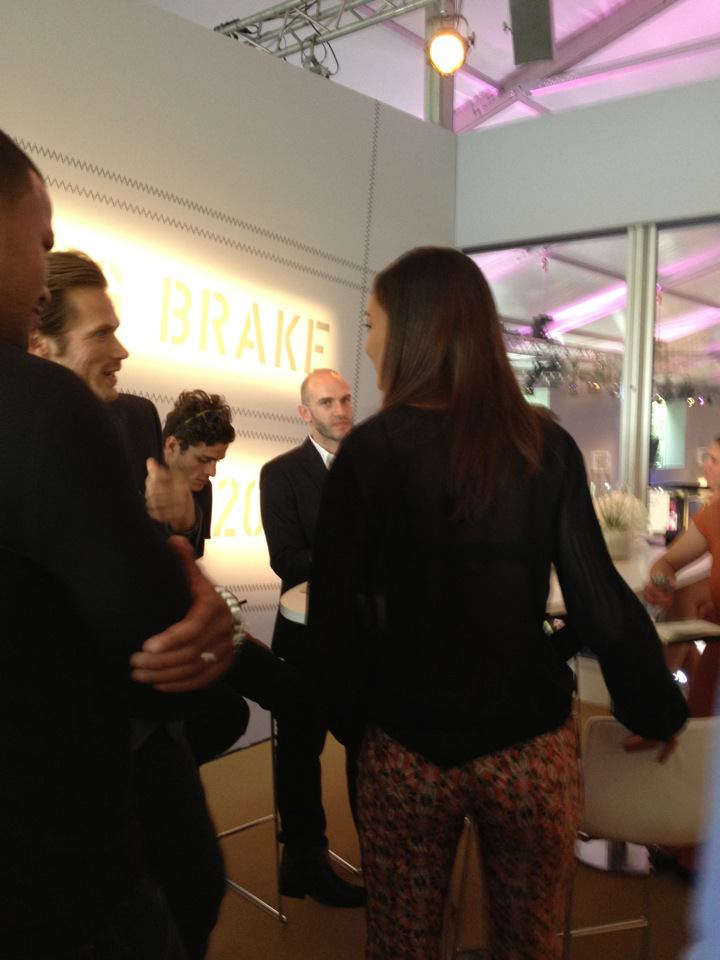 Can you spot him? It's the ABSOLUT HUNK from Sex and the City! ;)))
Rena Lange S/S 2013
Rena Lange was another speechless moment (between all this speechlessness I luckily found back to my voice, no worries).
Clean cuts, different pattern mixes with playful twists made up to a very chic yet not too overdone kind of collection. I would nearly wear all of these looks straight away. Seriously.
It simply matches everything I find attractive during the warmer season: Some shorts (some of them in a wild pattern, others rather understatement) combined to catchy tops and crowned with matching jackets, which didn't always focus on a balance of patterns but made a clever statement. Fresh tones from tangerine to to classic white to marine chic stripes got interpreted and presented in the label's focus.
Some glitzy details have finally made it into my heart after spotting one of my favourite pieces of this collection: The understatement paisley top with its shiny collar – how could you say no to this?!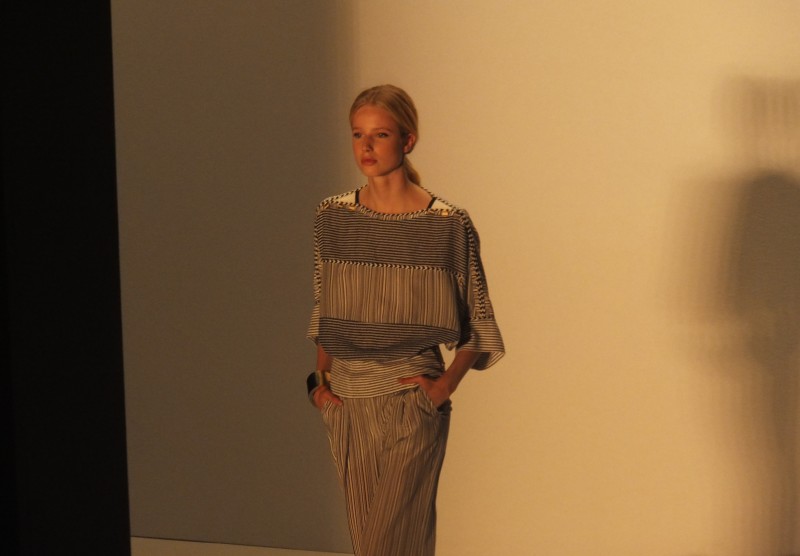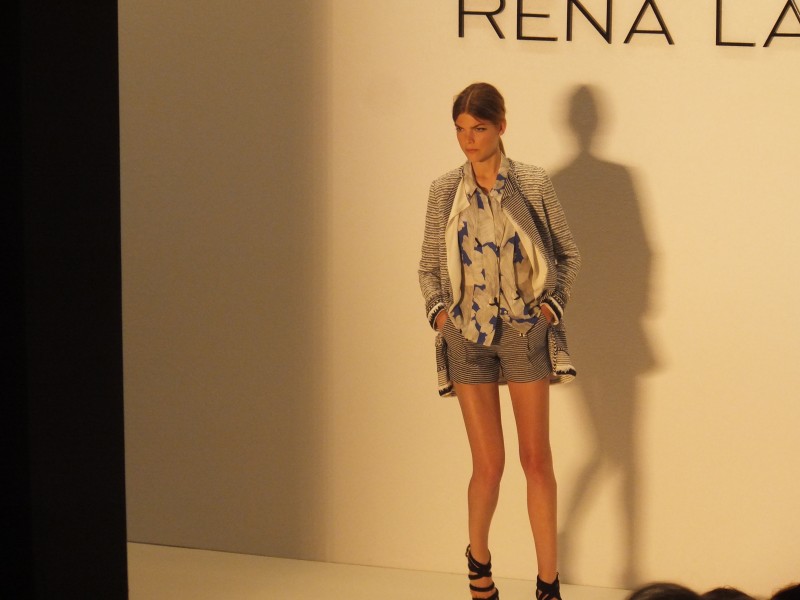 In-between
So after enjoying these moments, I fully went back to the reasons I'm here and took some impressions in between. Unluckily these moments were a little rare but I tried my best.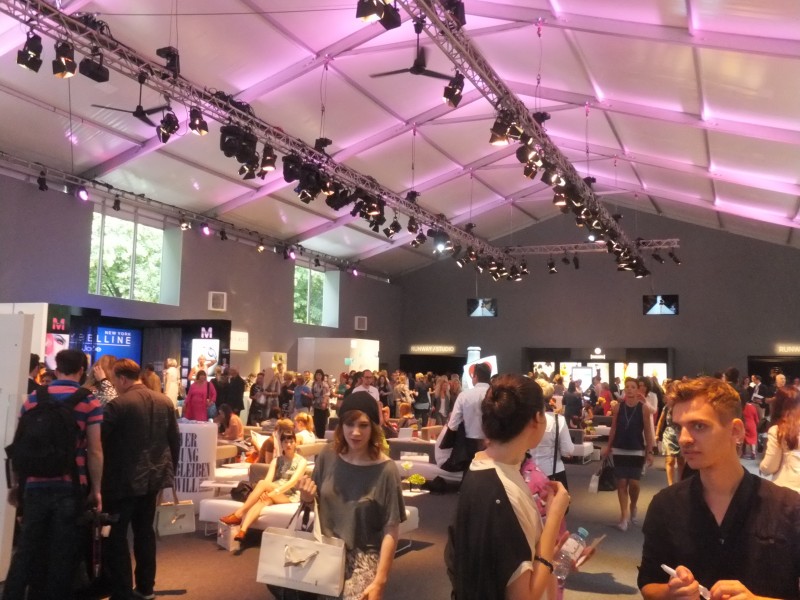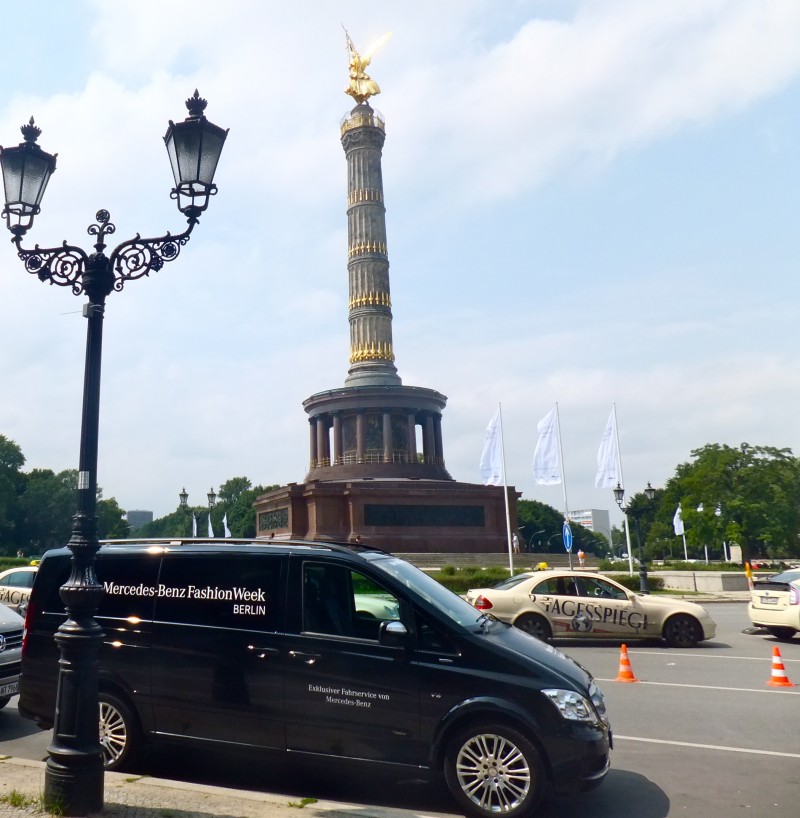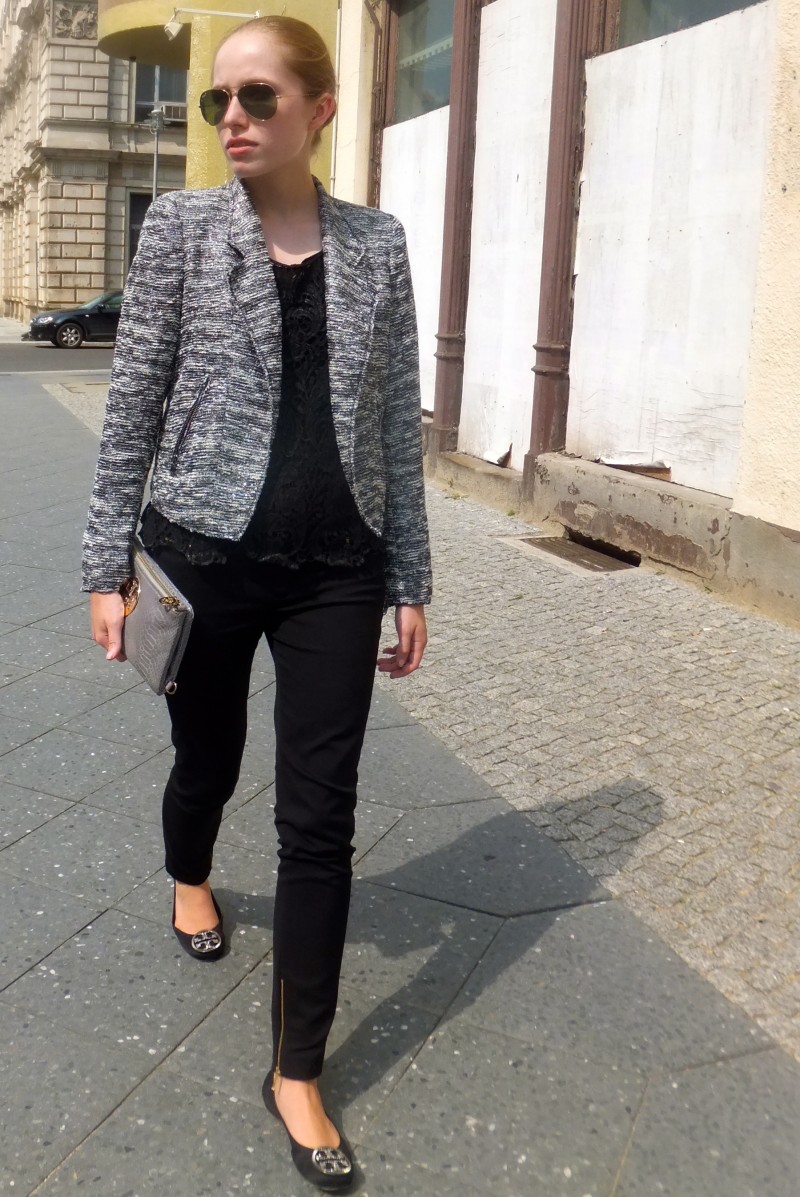 (Zara look besides from shoes and clutch both from Tory Burch)
Hugo Boss S/S 2013
Being undecided about what to wear has left me clueless until the very last moment to jump into the van and drive to the old Eisstadion (an old ice rink), the venue of Hugo Boss' show.
As I was not having any time to change clothes in between, I simply put my skinny black pants on and that jacket everyone knows and let it speak with my pointy heels (+ there was no time to take pictures of this … that's why I rather describe it and leave you with my flat version in-between, which saved my feet's lives).
(still it surprised me how wrong people can dress for a night out…very amusing)
The upcoming S/S collection by Hugo Boss appeared to me as an epitome of unconventional yet strong setting statement that was mainly dominated by strong colours. Strong colours that built up a clear contrast to the reduced looks (no knick-knack at all).
Very different from Rena Lange yet super inspirational. Sometimes less is seriously more.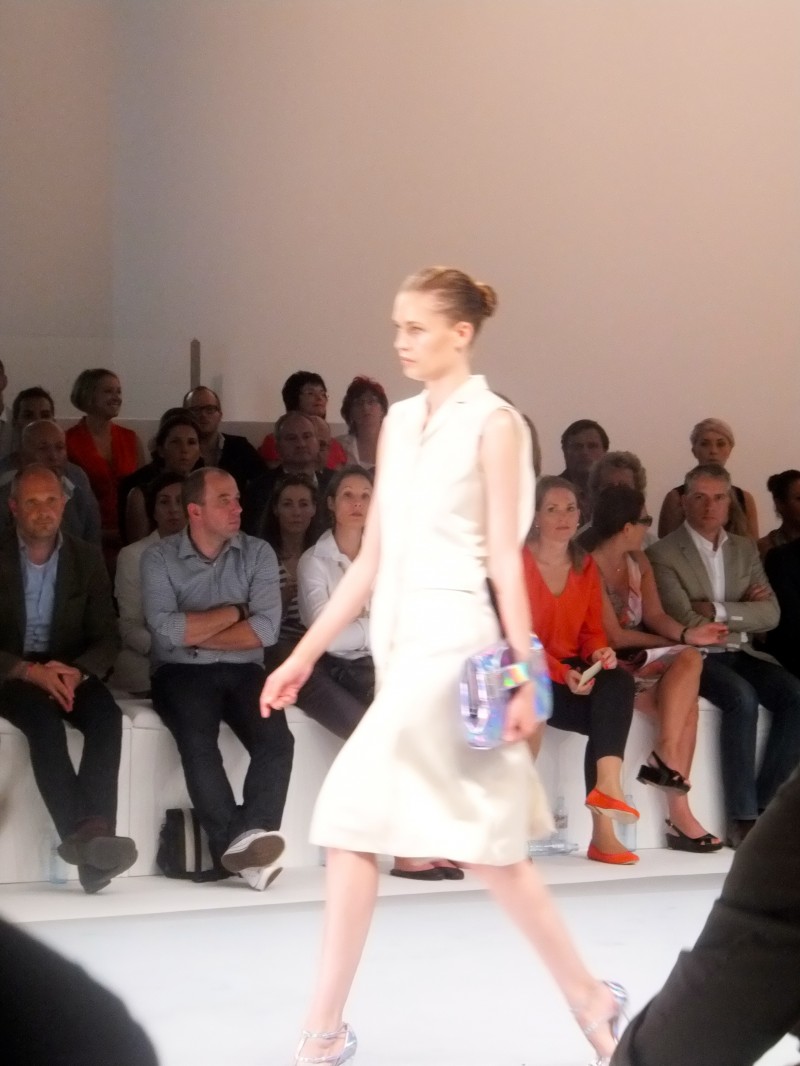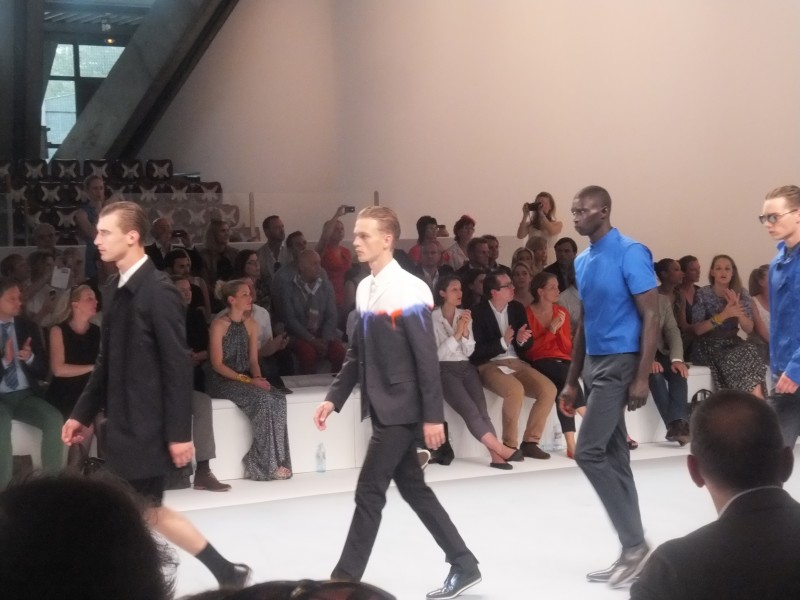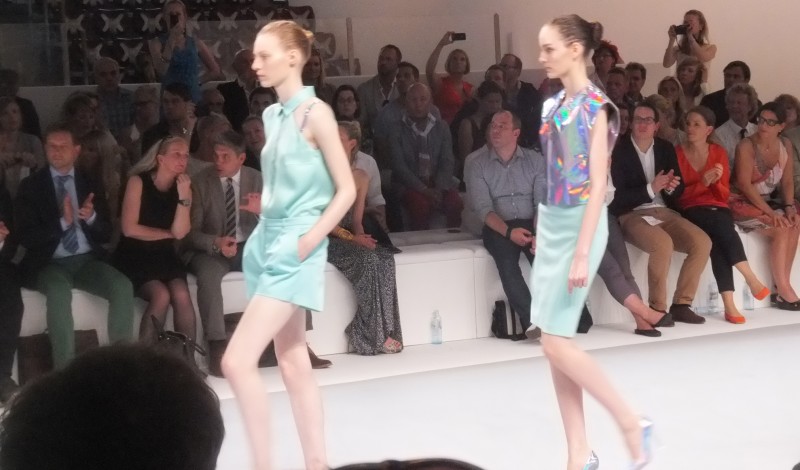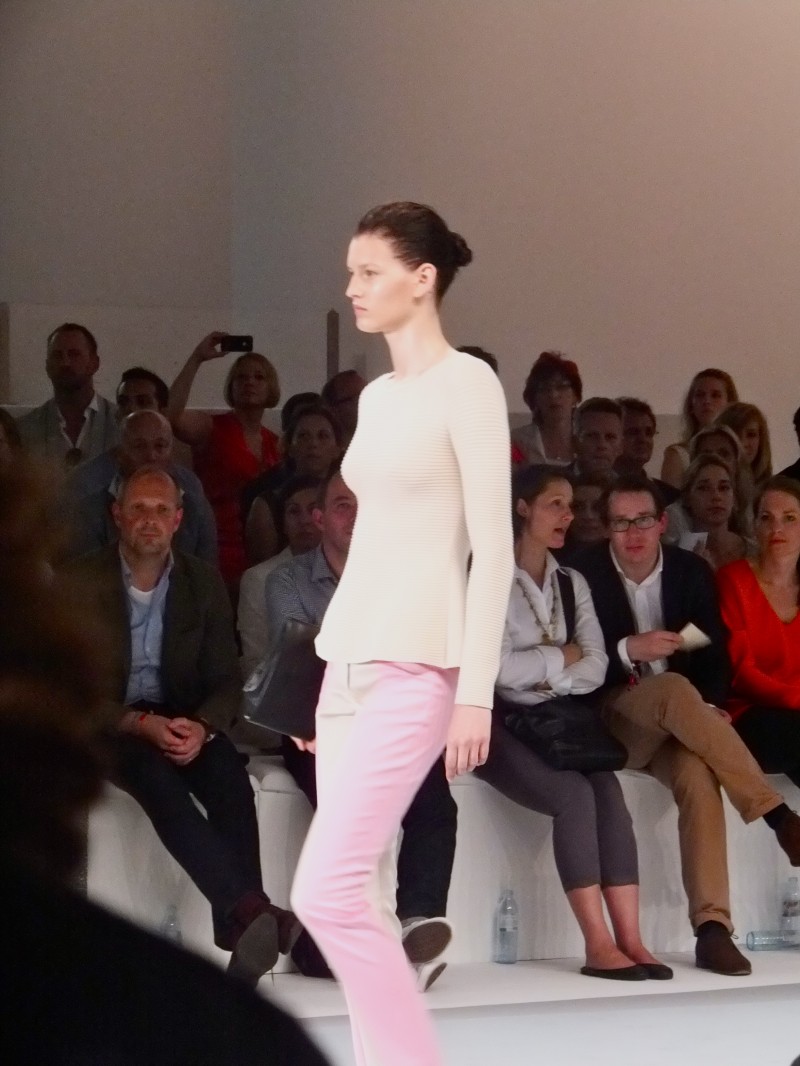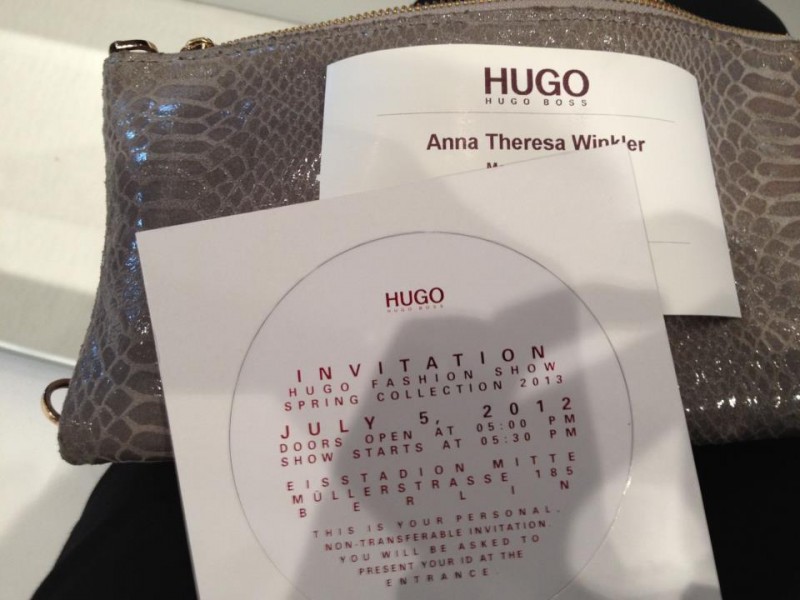 The rest
The dinner at the Bar1000 (which I firstly visited 4 years ago and got slightly irritated to enter it under a bridge – oh well, that's Berlin) was very private, thus I decided to leave the pictures out.
The food was DELICIOUS! You have to go for some beef.
The Asian styled kitchen of Bar1000's restaurant part is absolutely worthy to visit – and let this be said from an Asian food fanatic.
So now I'm done. Literally.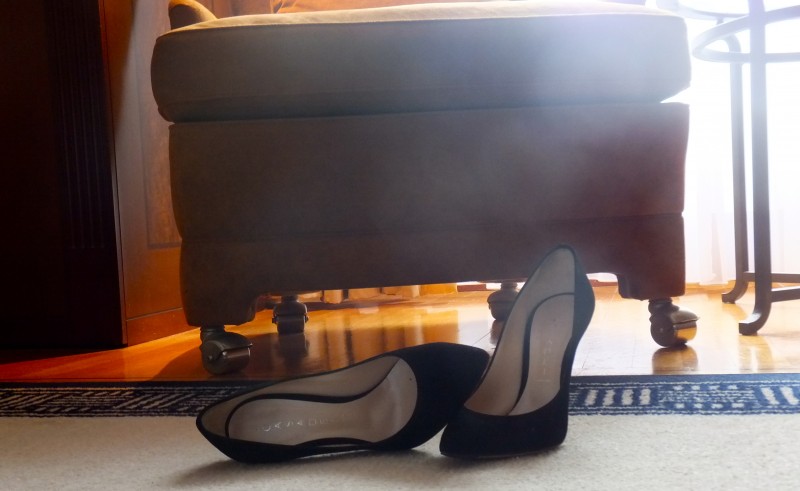 These two were killing me. Thanks.