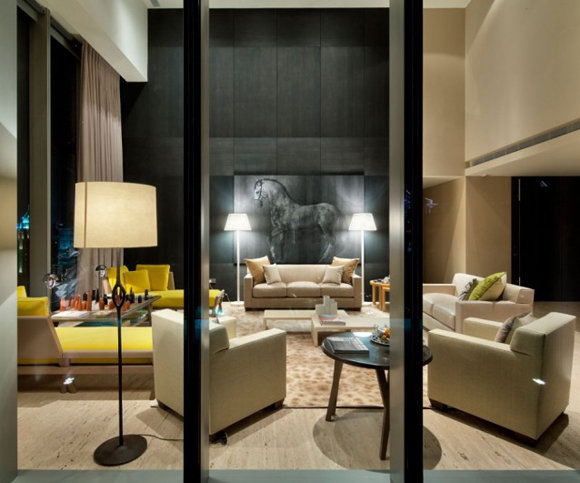 Quite late but better than never? Having some other topics in the loop has led me to postpone these beautiful images I firstly saw a few weeks ago.
"Injecting their decorating prowess" has led Hermès to the collaboration with luxury property developers SC Global who obviously didn't hesitate to let the full image and taste of the French fashion house, particularly creative director Yves Taralon, speak for itself.
Located within in the Marq on Paterson Hill (as if this would give us any clue ;)) in Singapore (here we go) this treasure (6200 square feet) is hidden in one of the 66 exclusively constructed apartments in the 125000 square feet venue and doesn't leave any kind of interior (and colour) out.
While yellow (hmm..), creamy and contrasting grey shades make up to one of the living-rooms (with an absolutely stunning terrace including this breathtaking view!!!), the dining room is dominated by a clear Katz-tone of blue and some opulent chandelier, which leaves me in some doubt.
Might be cool to have but then again not what I would have expected from the classic label that rather leans on clean structures and luxurious understatement ( + that porcelain is not the most beautiful they offer but that's a matter (like everything) of taste, right).
Moving to the other living-room lets my heartbeat go a little faster (although I'm a much more "reduced pillows" kind of person) and finds its continuation in one of the two bedrooms where yellow dominates again but surprisingly doesn't appear as irritating as in the living-room. Together with these horse images and some common patterns, the origin and tradition of Hermès is definitely taking over.
A more than interesting interior that partially lets me dream. No to chandeliers and flashy colours – Yes to the rest!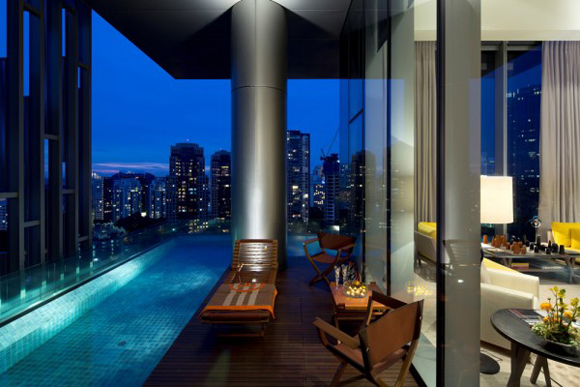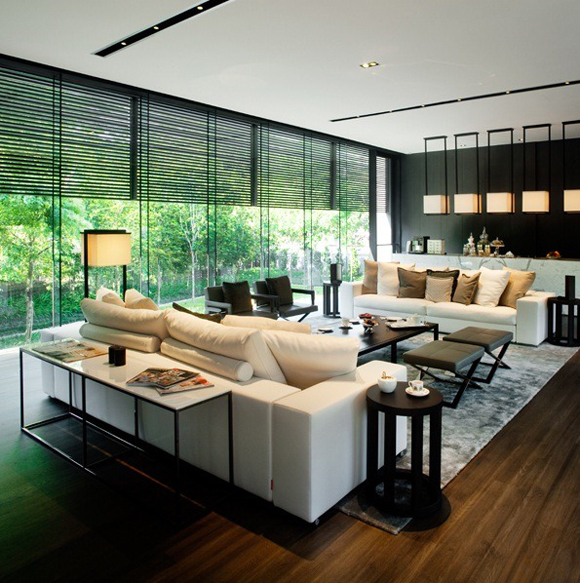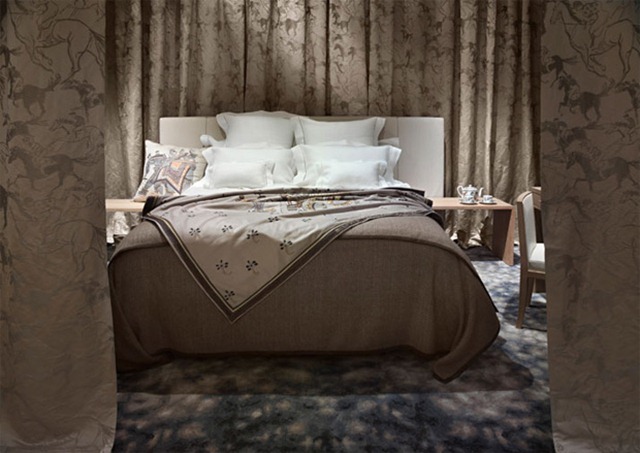 picture credit: oystermag.com