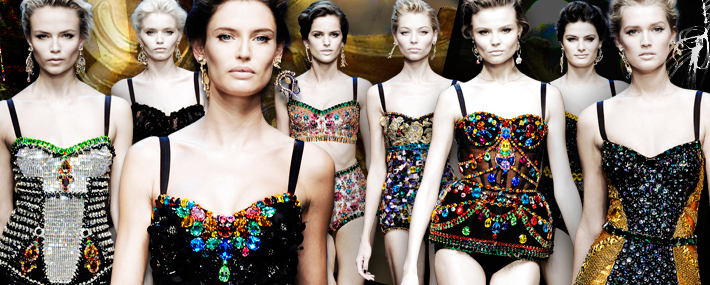 Whenever it comes to pieces by Dolce & Gabbana my heart goes a little faster. My everlasting love has been underlined so many times in this blog that I just can barely hear and read it myself over and over again.
Describing one of Italy's most iconic labels has always been a great pleasure , especially because I always try to get that specific characteristic and emotion about a certain collection or piece my favourites were designing to interpret and get the idea behind the surface.
If there was one piece that would characterize Dolce & Gabbana's DNA besides from their classic patterns (leo print as the godmother of all), then it would most probably be the corset.
Being brought into a completely different light during the past decades, Dolce & Gabbana did an absolutely glamorous yet feminine and sexy transformation of it.
Decorated with precious gem stones and only the finest materials, the experimental brand has slowly but astonishingly transformed the former underwear into absolutely presentable, breathtaking outerwear.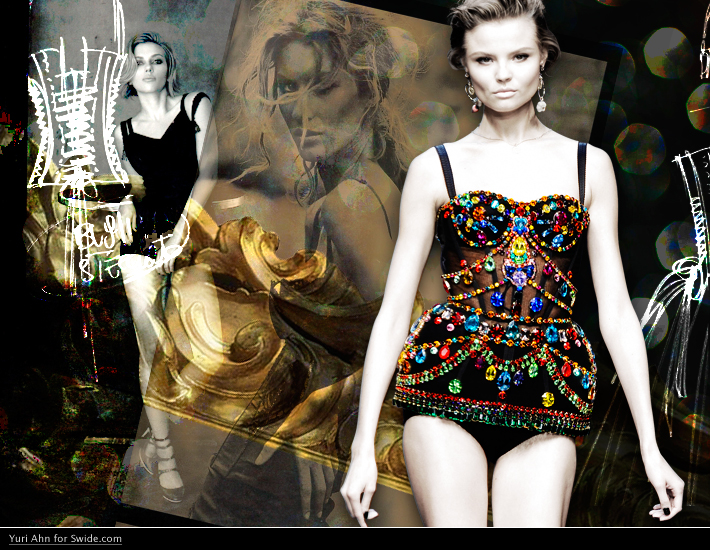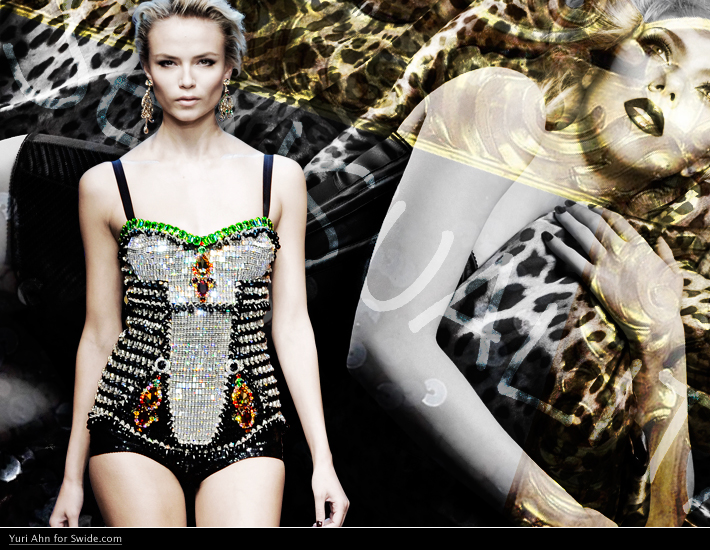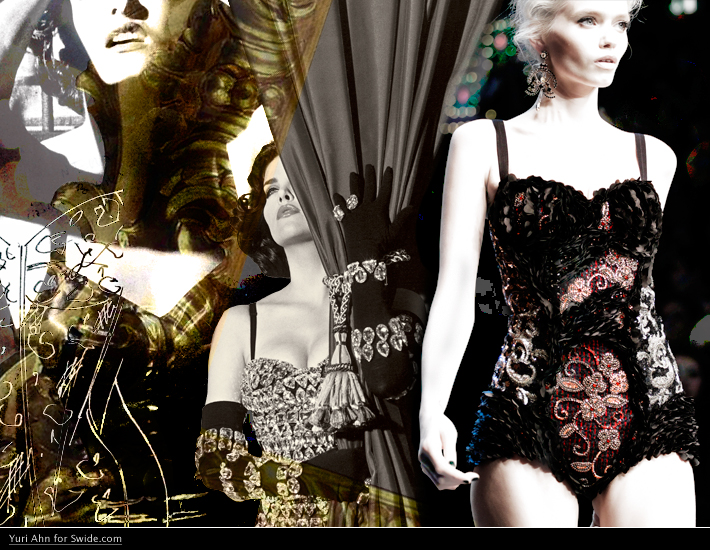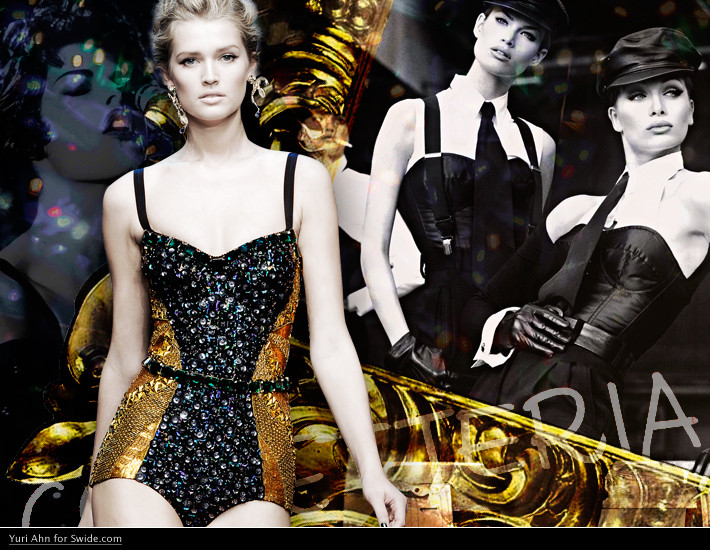 picture credit: swide.com