I'm speechless.
After reviewing several editorials, lookbooks and covers, I just couldn't decide which one I want to pick to share until I came across Mango's F/W lookbook for this year's winter season.
There is that special thing going on with Mango, which doesn't let me decide to start loving it or not. Similar to H&M, Mango does some amazing shoots (always with the highest top of the model elite) and invests a lot of money in their campaigns… which unfortunately is not always the case when it comes to their manufacture.
However, it seems as if Mango has smelled the wind of chance and took it in the right moment to re-establish itself on a competing level to other high street brands.
And with this editorial, there is no doubt that I will go crazy about certain pieces the moment they are in store.
A mixture of rock chic (with a tendency to go partially very chic) and some timeless classics mixed up with unconventionally sophisticated pieces bring some of the finest combinations to daylight. Mango's stylists must have been absolutely into creating a broad but simply beautiful variety of looks for the colder season of the year.
Looking at the pictures make me crave to buy at least 12 of the shown pieces (which I will successfully oversleep anways, therefore ending up with approximately 1) and somehow leave the image of a completely professional editorial of a glossy magazine.
The play of simple, clear cuts in combination to contrast setting prints and fabrics together with a continuous accessory focus let my heart pump faster this morning and inspire me endlessly.
***
Summary: A perfect mixture of street style chic and timeless goodies which never go out of fashion. Freshly styled and well picked, hot prints and material combinations inspire and set the perfect accents for this year's fall/winter.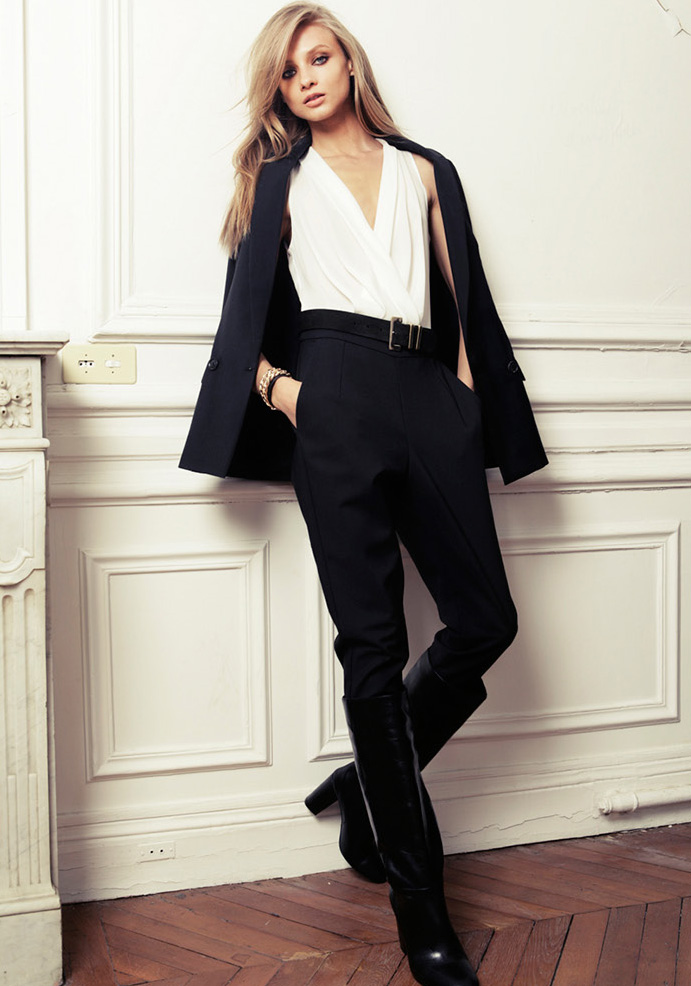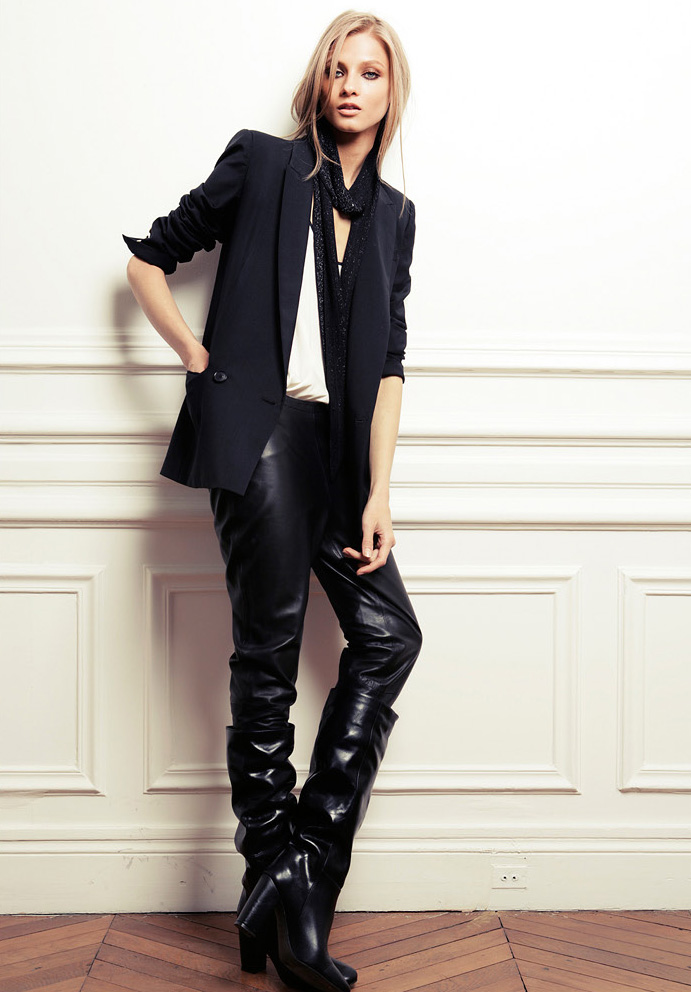 Black leather trousers, white blouse & blue blazer – is there any cleaner chic with a rocky twist!?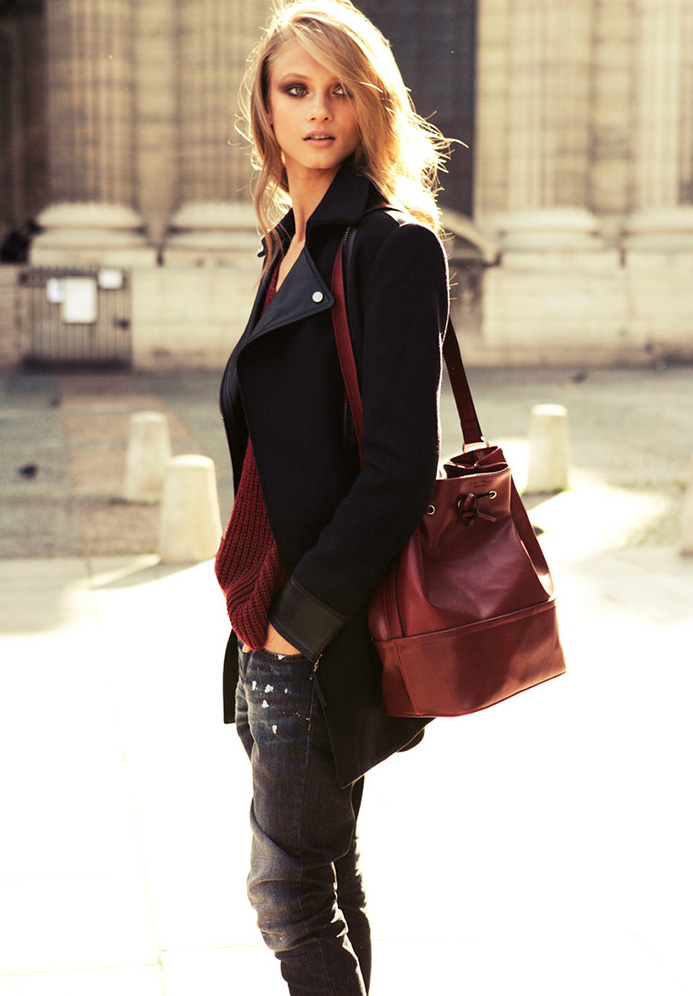 Louis Vuitton reminder
Favourite dress 1 – you can never go wrong with a black in black outfit & golden details, can you?!
Favourite combination: Summer-ish dress, clean cut jacket and fringe boots (still in doubt of them..)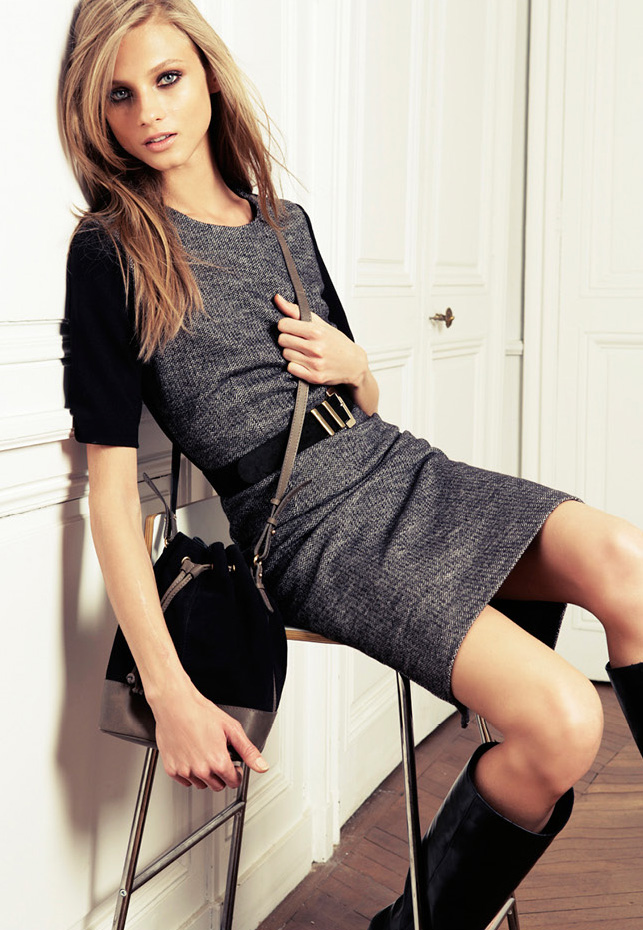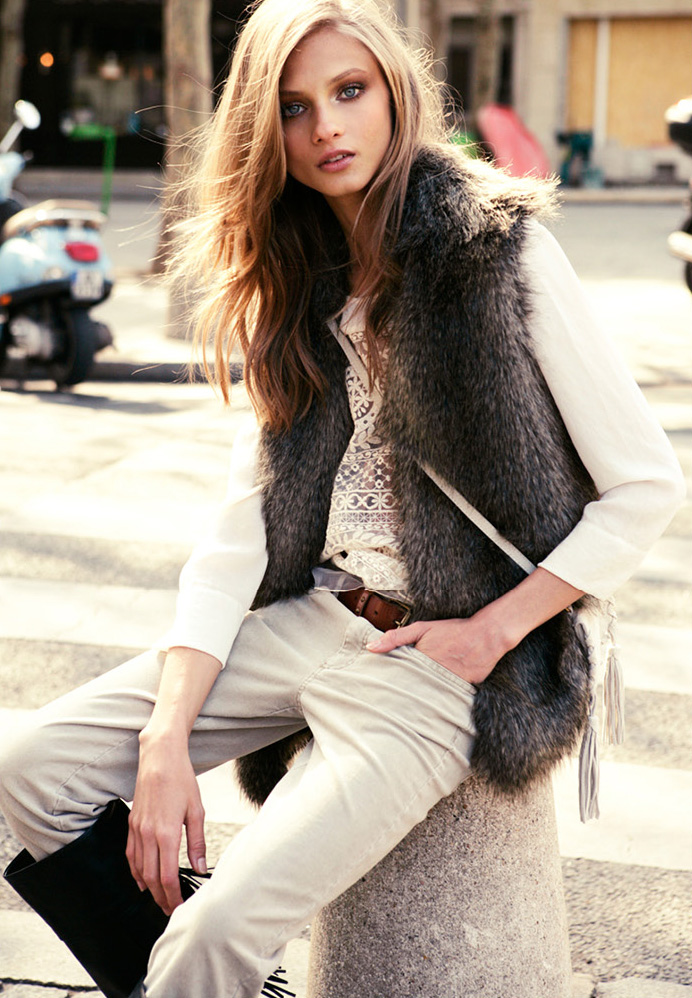 (Faux) fur vest will never let us down!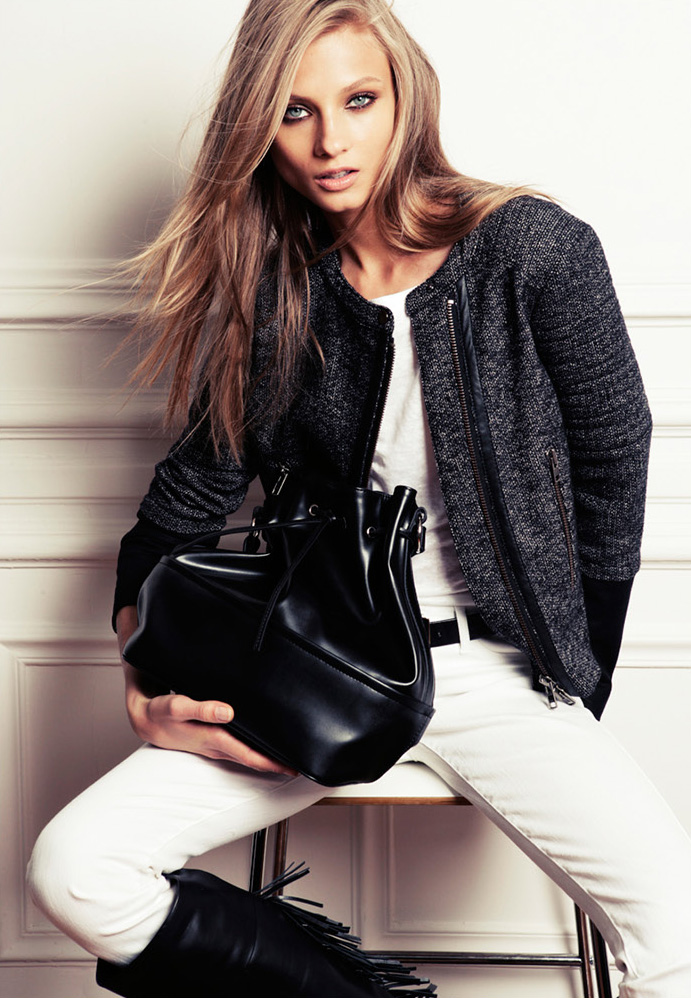 Reminder: Balmain
The trousers…!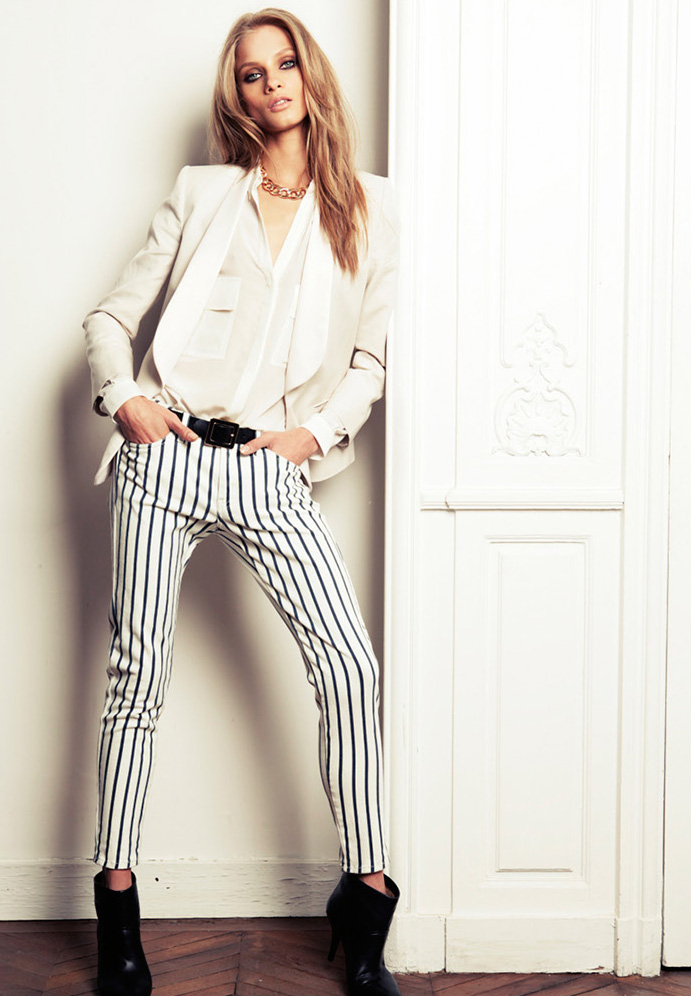 Another Balmain-like combo .. although I'm a little careful with striped trousers & white blazers this looks amazing!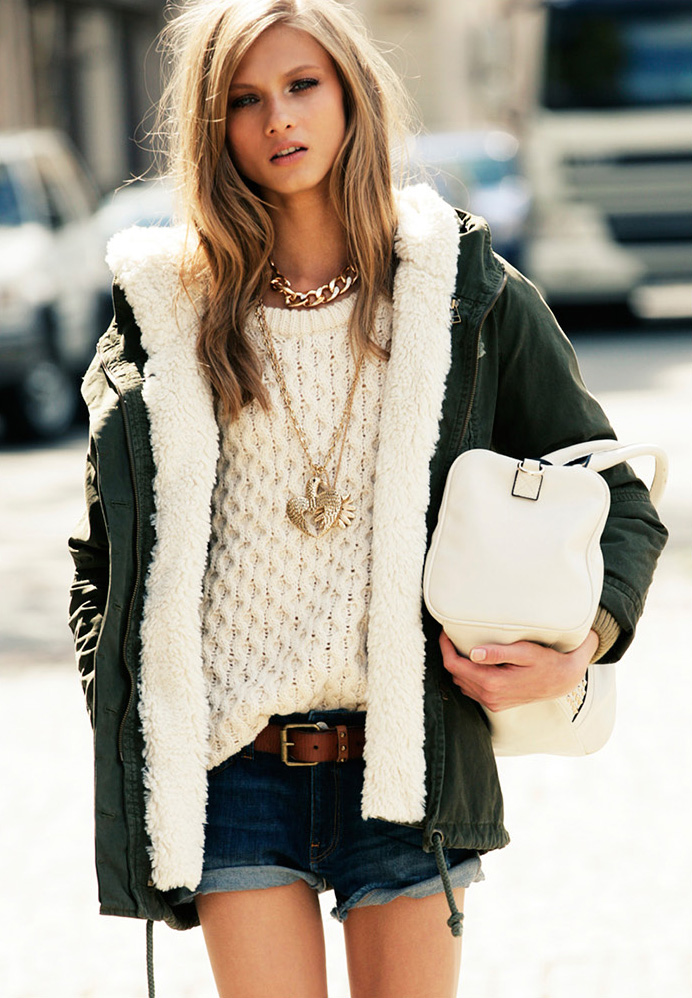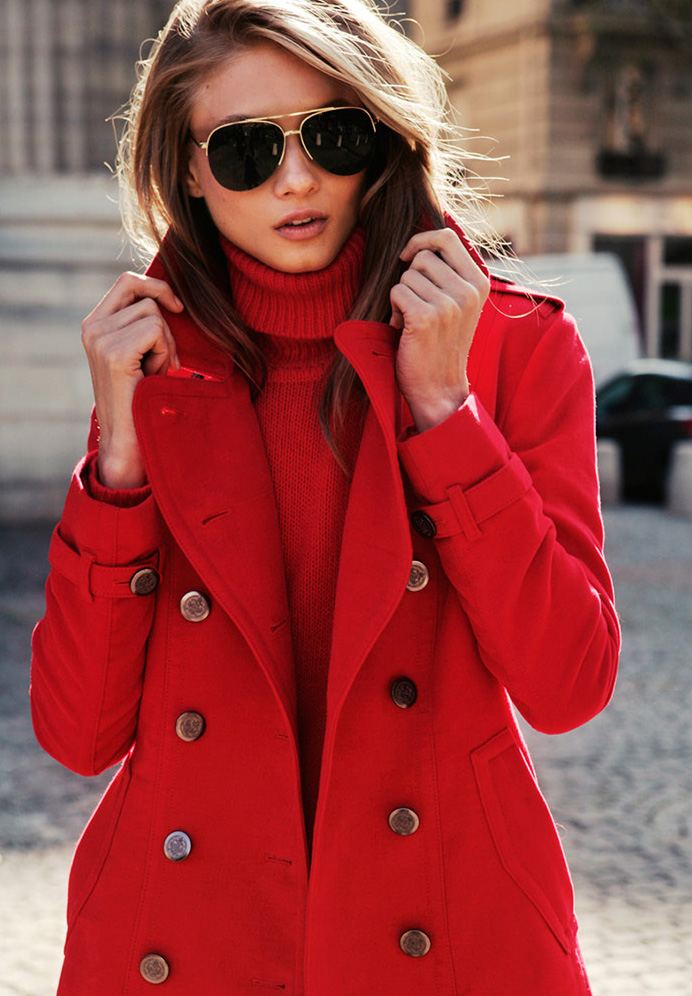 red on red – super strong!
(picture credit: Fashionising)