http://youtu.be/0vmjmkNRLgk
Stumbling over this was one of the greatest joys this morning (while ignoring the fact that I have plenty of other stuff to get done).
Dior's film "Secret Garden – Versailles" brings the French designer's F/W 2012/2013 to life and features some of my favourite models. Directed by Inez Lamsweerde and Vinoodh Matadin, model Daria Strokus takes us on a journey through Versailles in some beautiful gowns. Joined by Xiao Wen Ju and Melissa Stasiuk, the three models present Dior's most beautiful pieces.
Accompanied by Depeche Mode's "Enjoy the silence" a beautiful retrospective contrast is drawn and give the video the (contradictory) modern splash in its pompous, old setting.
All pictures were shot at the Galeries Des Glaces and let me dream of Marie Antoinette's decadent times, meanwhile build a modern fairytale with Dior's latest pieces.
D'or et Dior!
(above) My favourite shot!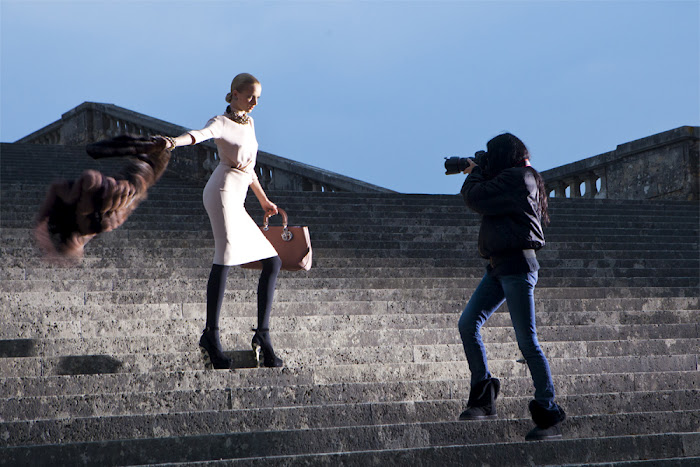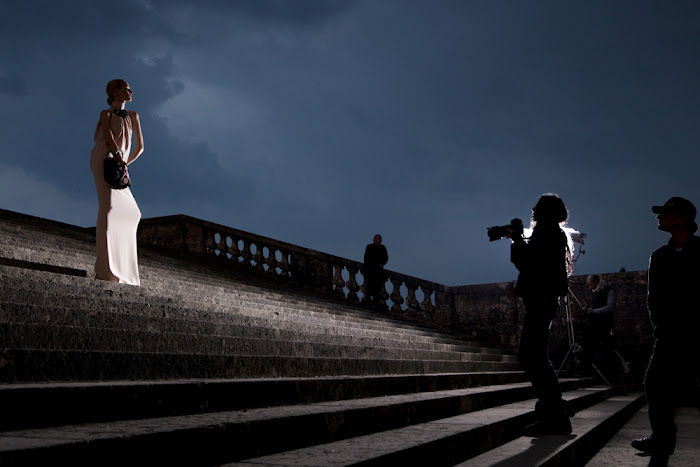 (picture credit: Fashiontography)