Being named as one of the most important balls in the fashion industry, this year's Met Ball has once again brought all the stars, models, designers, movers and shakers together to celebrate. The exhibition? Schiaparelli & Prada – Impossible Conversations". I'm usually super sick of  such topics on other blogs but this year couldn't be ignored any longer. One thing to say straight off: Something like a ball, a gala or anything that requires a certain dress code (or at least is supposed to?!) is convicted to present some absolute stunners and the quite opposite; absolute shockers. Some might be beautiful making us crave for that certain dress, heel, accessory what so ever and some reveal their inability to understand the appropriateness of such events. To cut the long story short: This year's ball made me most of the time scream and cry when looking at some fashion fails. Not that I would dare to think about how hard it might be to choose the right outfit for such a big thing but do we really need to discover how done Kristen Stewart is? Do we want to see more than a bare leg? Are pattern clashes always sophisticated?
There may be no answer but there certainly is the mean snatch and snitch of La Pulcinella.
Enjoy: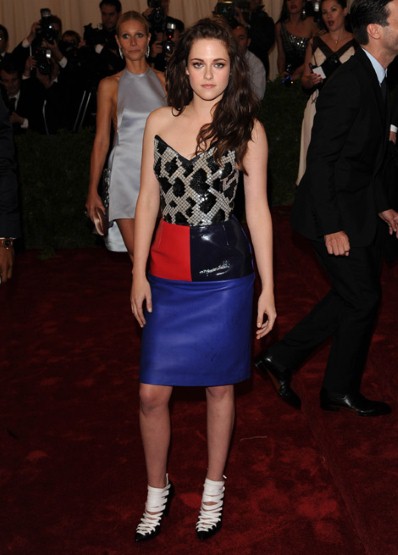 Yes, Bella you may have done a great job in a wishy-washy vampire sob stuff. But what was the Kristen Stewart in you thinking? Has she swapped from sucking blood to sucking in dressing? This outfit seems so wrong in every way that there are barely words to excuse this. Whoever has styled you must have been the total outcome of misunderstanding the importance of the dress code. Not that "bella".  (PS: Woman, you have earned a whole lot of money. Would you mind smiling a little more?! You really don't need to look like that)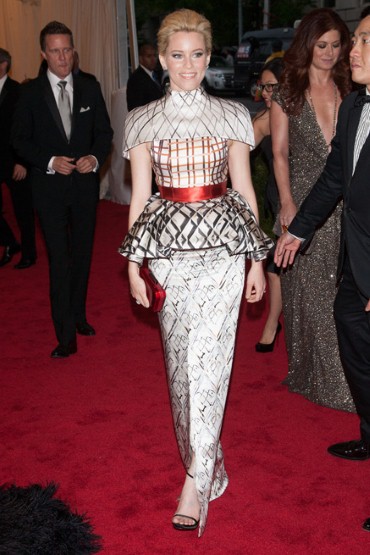 Elizabeth Banks. You may have been the styling queen of the hunger games but what about the Met-district on Earth-em? There are approximately 1000 beautiful Katrantzou dresses (and I LOVE THEM!) but you pick the one that doesn't flatter you at all (and I don't blame any stylist on fashion faux-pas because we all have two eyes right!?). Peplums and prints … they don't always work!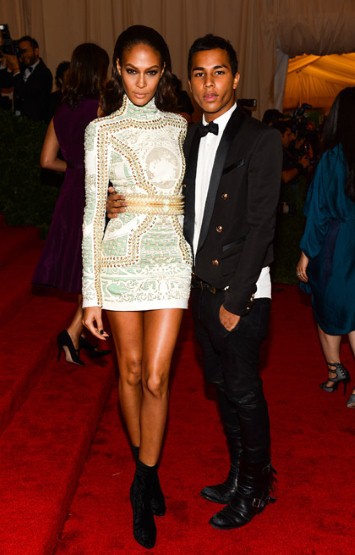 Okay, we all love Balmain again thanks to Rousteing. But Joan, have you thought of going for a night out with your girls or is that a serious length for an important ball? Your legs are incredible and so is your body (you have a definite reason to show off!). But Met Gala & that dress? They don't like each other.
Leighton, Leighton, Leighton. Your dress is gorgeous. You are gorgeous. Just one question: Does Blair visit the tanning studio that often?
Beyonce, I love you. For your braveness.
Rihanna…you didn't only find love in a hopeless place… you also found the dress in a hopeful space. Tom Ford even lets you look a little more classy. But as soon as I scroll up to the head part… my words come to an end.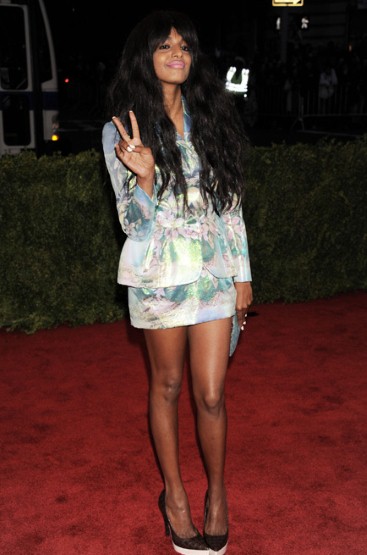 MIA.. Live fast, die young, bad girl please dress well! There may be peace on your mind but there's no peace with that outfit.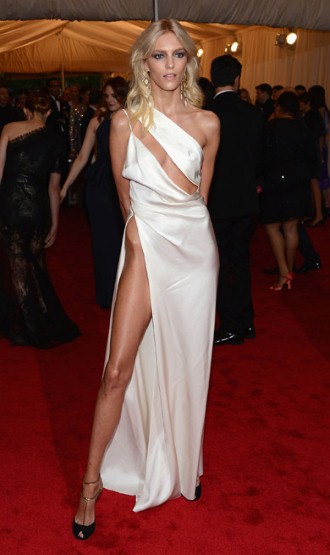 Dear Anja, I'm super jealous of your "heavenly gifted" body measures and your ability to pull nearly every look. Nearly.My respect to your braveness may win in the Beyonce-battle but  if you wanted to start the Angeleg-war  and therefore continuing the Oscar-drama, you unfortunately don't count as a definite winner. It may get hot in there with all the people around you but next time you may want to make sure that you cover your precious parts a little more. Just a little more. Do it for your kidney's sake.
*******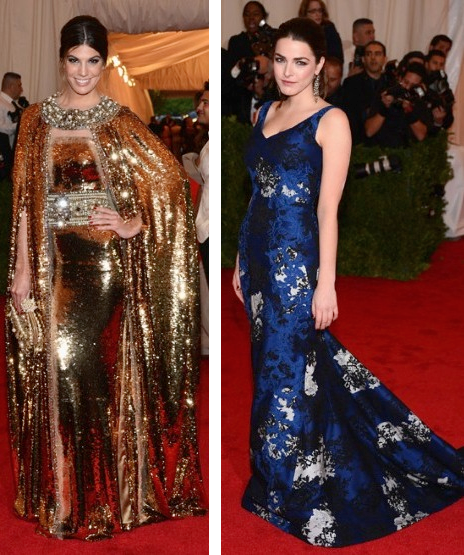 My winners: Camille Belle, Bianca Brandolini, Bee Shaffer, Karlie Kloss, Gwyneth Paltrow, Cate Blanchett (I LOVE YOU), Scarlett Johanssen and Kate Bosworth!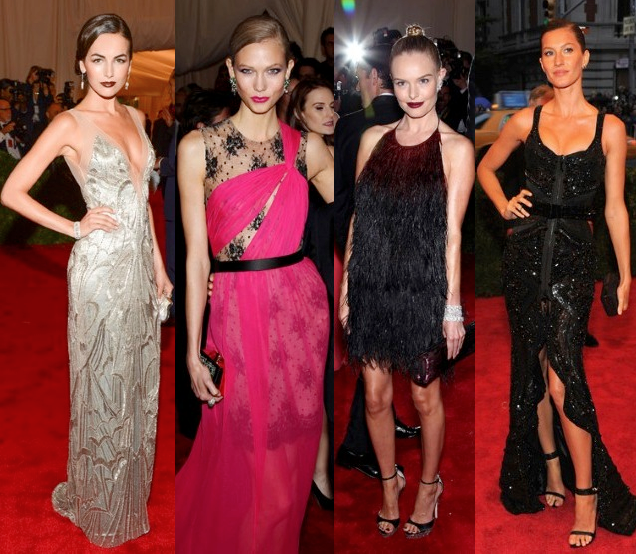 picture credit: REX via Fashion Telegraph