(credit: trendjournal.mudpie.co.uk)
After announcing my visit to the Christian Louboutin exhibtion at the Design Museum last week, I was more than blown away when I actually entered the area yesterday. With nearly no expectation than what one generally knows about Louboutin and his shoes, I couldn't believe my eyes when a hologram in 3D format popped up on a huge stage.
A 3D glitzy-glammy Louboutin shoe (all covered up in Swarovski stones) in a human size was circling itself a few times before (and this seriously took my breath for a second) it turned into a much lively looking Dita van Teese, the ultimate embodiment of sensuality, sexiness and class. I never came that aware of the fact that there is no other  than Dita who hits Louboutin's intention that intensively to the point. Being emphasized throughout the whole exhibition, the intention of creating shoes for women to make them feel confident, sexy yet with a certain class is completely transformed into Dita's appearance. Louboutin's inspiration of stage girls mixed up with his theatre impressions of Paris and paired to an everlasting creativity can be clearly seen in this whole summary in the occasion of his 20th label-annual.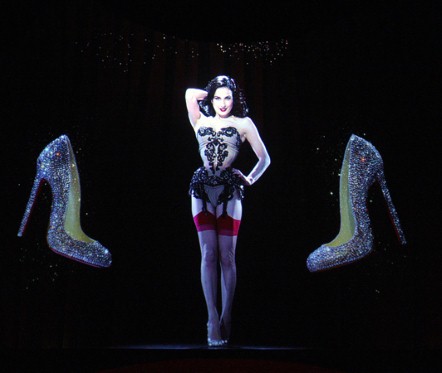 (credit: Trendury.com) FOR THE VIDEO, click here.
Among his most incredible and classic collections from past decades, some short movies are shown visualizing Louboutin's life (just after leaving the room full of personal pictures) and demonstrating the designer's ironic way of looking at his shoes. Being in this exhibition for more than an hour (and let me tell you that it consists of three rooms "only" (one of them being incredibly HUGE) made me reflect on what made me turn a little critical over the past years towards these fabulous shoes. And then, I remembered. As a pair of red soles were passing my way (much more lively than the samples of his past collections), I just couldn't get over the way they have been worn. I can't even exactly describe what made me wince at this sight but it was just the whole appearance. Due to the fact that many women simply don't know how to combine such an extraordinary pair of shoes, it often gives me the impression of complete misunderstanding to what each and every sample of Louboutins originally were meant to be worn. Sometimes, you should let them simply speak for themselves.
Besides from this realization, I just got impressed by how he managed his way up to what we nowadays associate with the shoe genius. From dropping out of school to spending his time with showgirls and gardening designs to freelance designing at Yves Saint Laurent and Roger Vivier – it seems as if he has seen a lot. And there's no doubt about the statement that "many things were happening positively in a coincidence for me".
Overall, an impressive exhibition presenting Christian Louboutin's shoes at their best! A must for true Loubilovers & shoe fetishists!
(credit: trendury.com)
Ballet "slipper" decorated with Swarovski stones and created for the English National Ballet.
(Note: Unfortunately it is not permitted to take pictures and although I tried my best to get some nice shots, my camera simply didn't want to do what I wanted. The five unreferenced pictures are mine, everything else is not my property).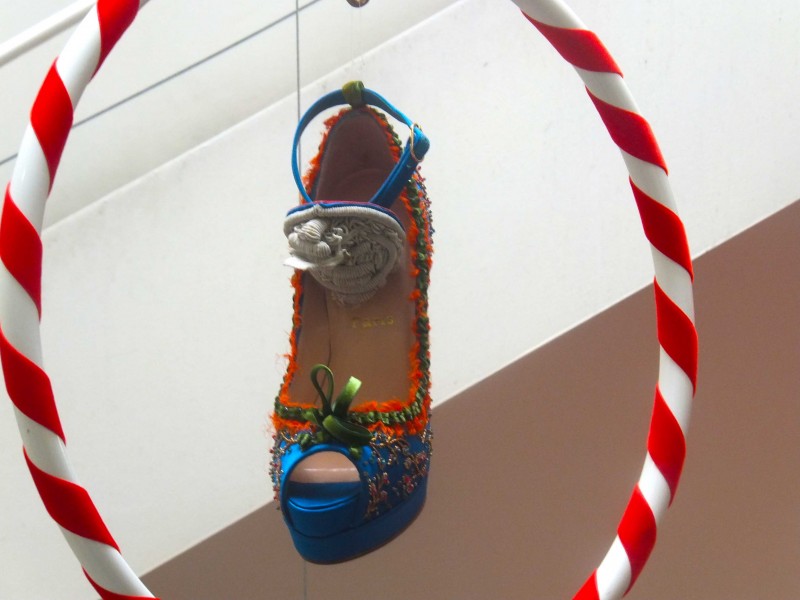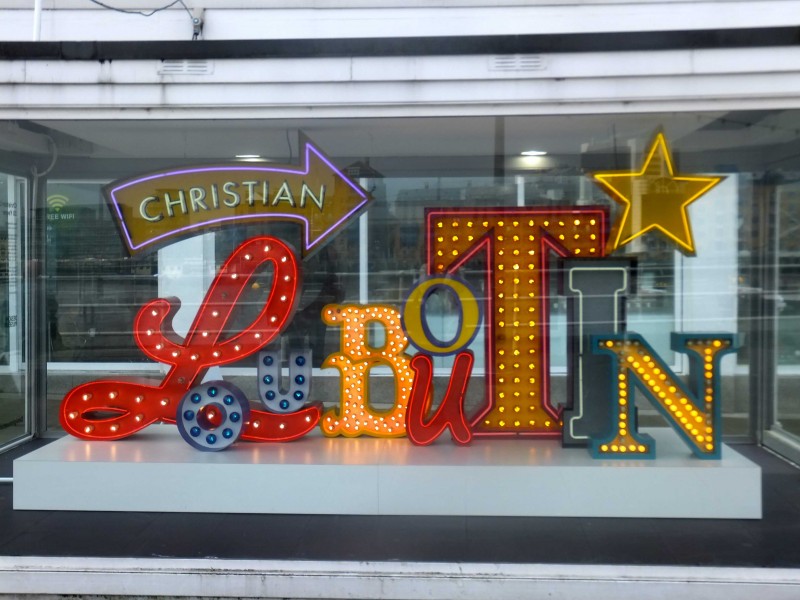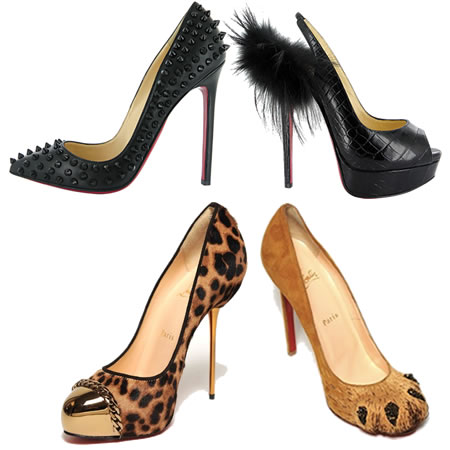 (credit: Courtesy of Christan Louboutin)