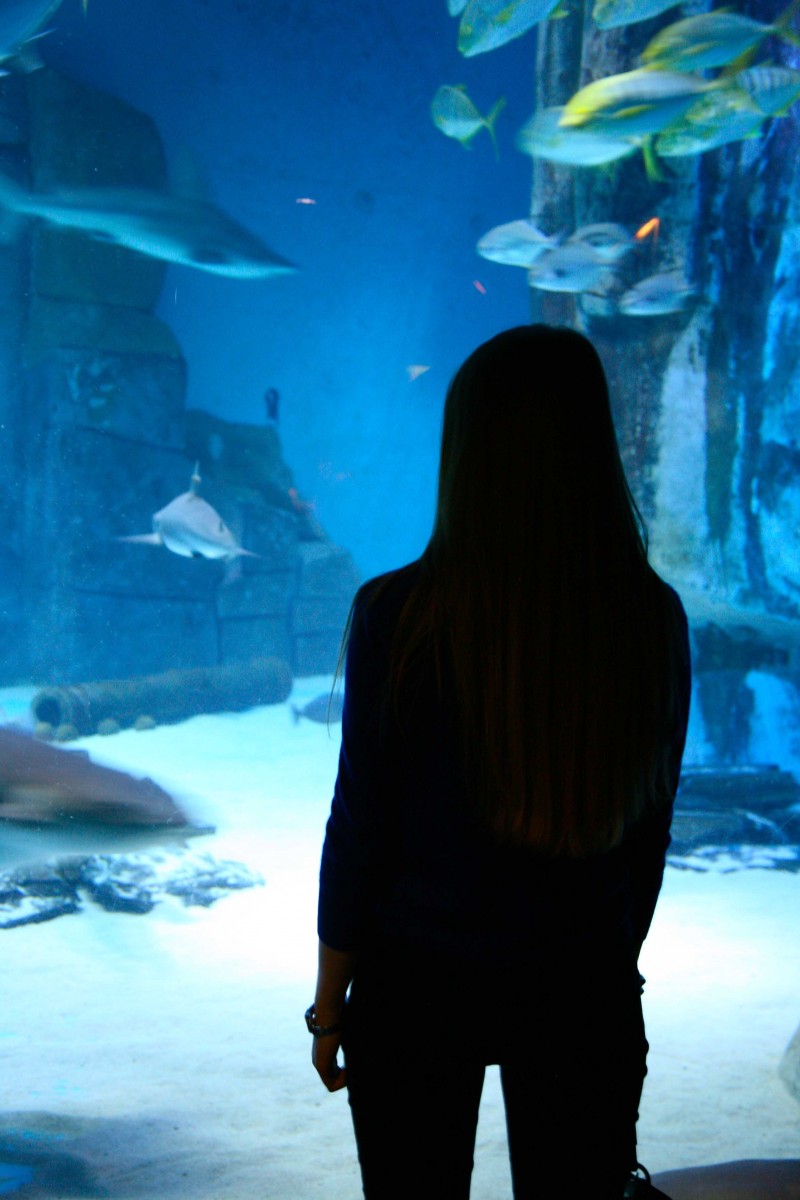 By the end of this week I got surprised by one of the sweetest things ever. As I spotted several advertisings taking about this mysterious underwater world here in London, I gut curious about it and kept on saying how much I'd love to go there. As days passed by and the little girl inside me didn't forget about this (thus repeating myself with his wish over and over again), I was finally taken out to discover what lies behind the Sea Life center yesterday. Besides from the fact that this is another place you should avoid on a rainy Sunday in a world metropolis if you don't have reserved tickets in advance (which we luckily did), I really enjoyed this :).
Only those who truly know me are aware of the fact, that I'm the biggest shark-phobiac this world has seen. Besides from bathing tubs, I fear each and every tank filled with water (including swimming pools worldwide) because of the realistic possibility of a shark sneaking into it. Regardless of how many times people will tell me that there is no way for a shark to escape from the sea to the swimming pool of my grandmother/ some hotel or into sweet waters … I ALWAYS get paranoias and as soon as I'm all by myself the classic "white shark" film music starts turning up in my head. Yeah, completely dumb. Although my dad is a passionate diver, I'm only passionate about this world with a certain carefulness and a huge respect. I prefer to watch it from a certain distance – like my TV screen (Untamed  & Uncut is one of the best series to trigger any further head scenarios!) or with a thick glass wall in front (just like yesterday). This mixture of fear and fascination continuously accompanies me. :D
Although I'm already a little bit spoiled with shark-watching (remembering the holidays I spent on the Bahamas and watching these animals from a VERY close and crazy perspective), I must say that yesterday's experience was really nice and set some contrast to the everyday-life.
Jacket: Zara
Top: Zara
Scarf: present from a friend
Earrings: Belina
Bracelet: Hermès
baby shark!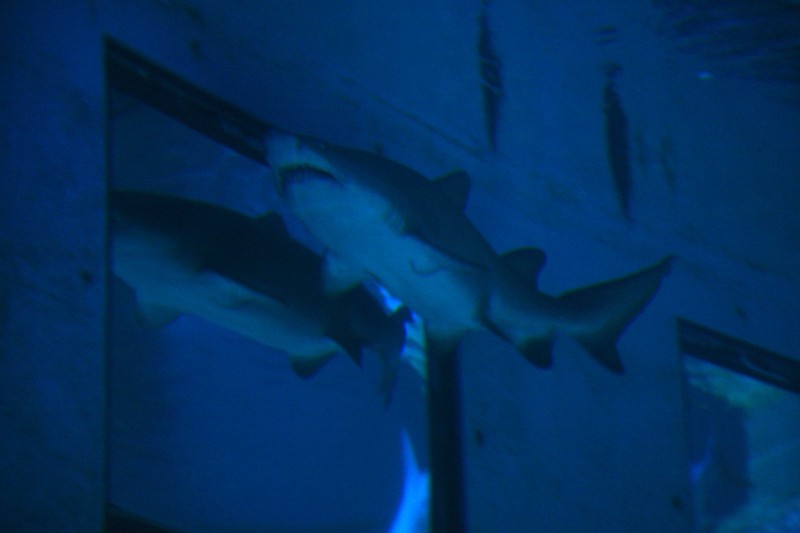 spooky shark!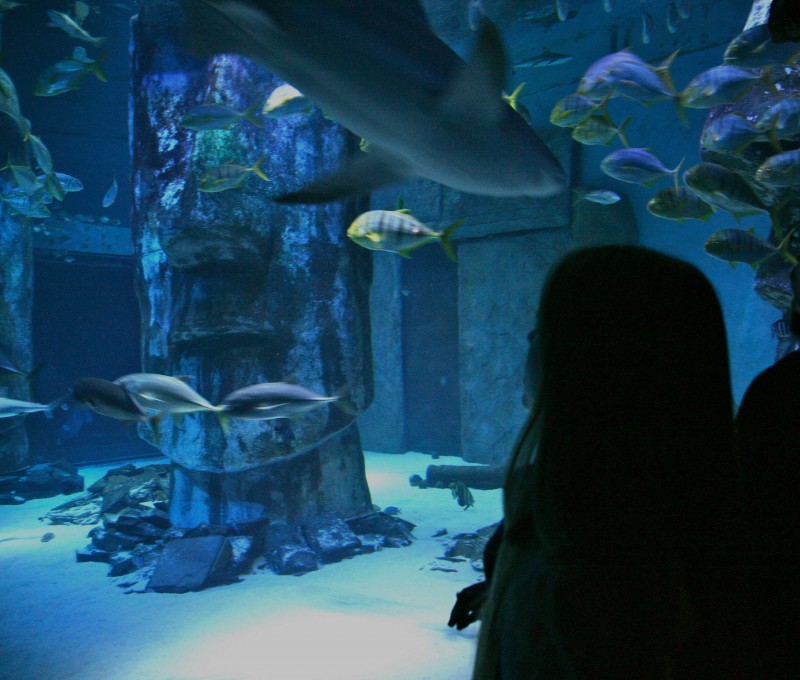 shark & me!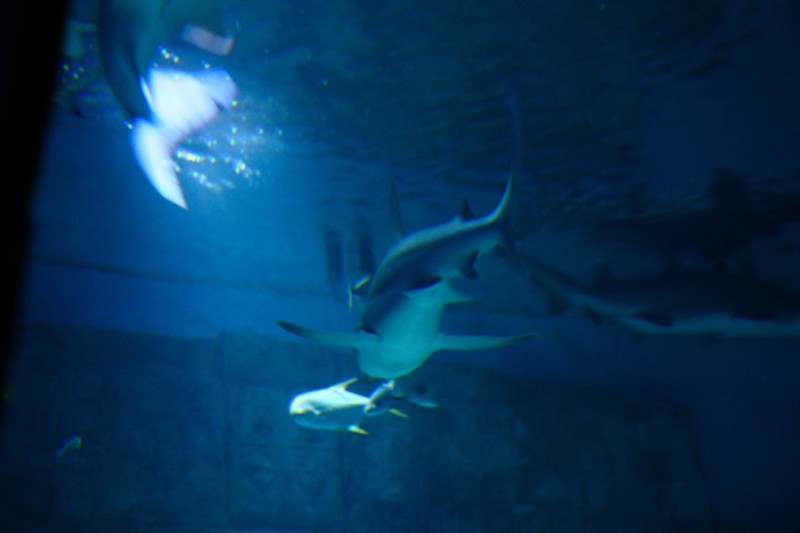 cruising shark!