Two things being thickly marked in planner?
MAWI Sample Sale @ Mawi Studio
With the announcement of the virtual boutique launch on Stardoll.com, Mawi has also released a date, which had to be attended by all true Mawi-lovers! A ONE DAY ONLY sample sale will take place on th 1st of May from 9am to 8pm at Mawi's studio store in North London. All itmes are supposed to be massively reduced and how could it be different?! I will definitely be there. Let's see how much is left when I enter the store!
Sample sale runs ONLY on 1st of May,  from 9am to 8pm @ 2 Nimrod Passage, N1 4BU London!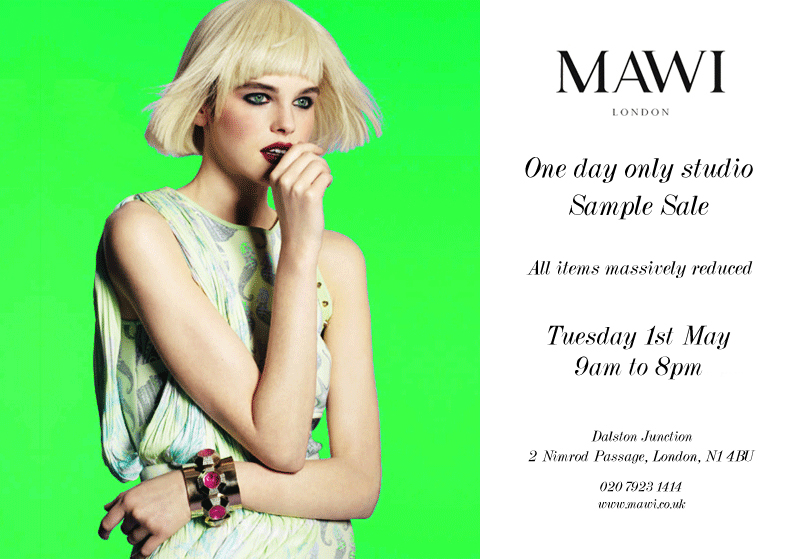 CHRISTIAN LOUBOUTIN Exhibition @ Design Museum London
Then, the Christian Louboutin exhibition starting on the 1st of May (which I will also attend on that day) at the Design Museum. A retrospective of the French shoe maker "examining the evolution of the designer's famous red-soled shoes" (Time Out London, 2012) from the launch of his label to contemporary pieces.  As I'm having a quite critical view on Monsieur Louboutins creations, I just can barely wait to visit this exhibition! My personal highest curiosity? Definitely the dedicated part of the "Fetish" exhibition held in Paris some years ago!
Tickets are available here. The exhibition runs from 1st of May – 8th of July!